I grew up on the coast and I absolutely love the beach. The sound of the waves, the feel of the sand between my toes, it's the ultimate recharge place for me. And y'all, because of Covid we hadn't been to the beach for over a year! 13 months to be exact. Well, I decided that it couldn't be put off any longer! I did a bit of research and the closest beach to us is Corpus Christi. And wouldn't you know it? Just on the other side of Corpus is a state park! It's like it was meant to be. lol.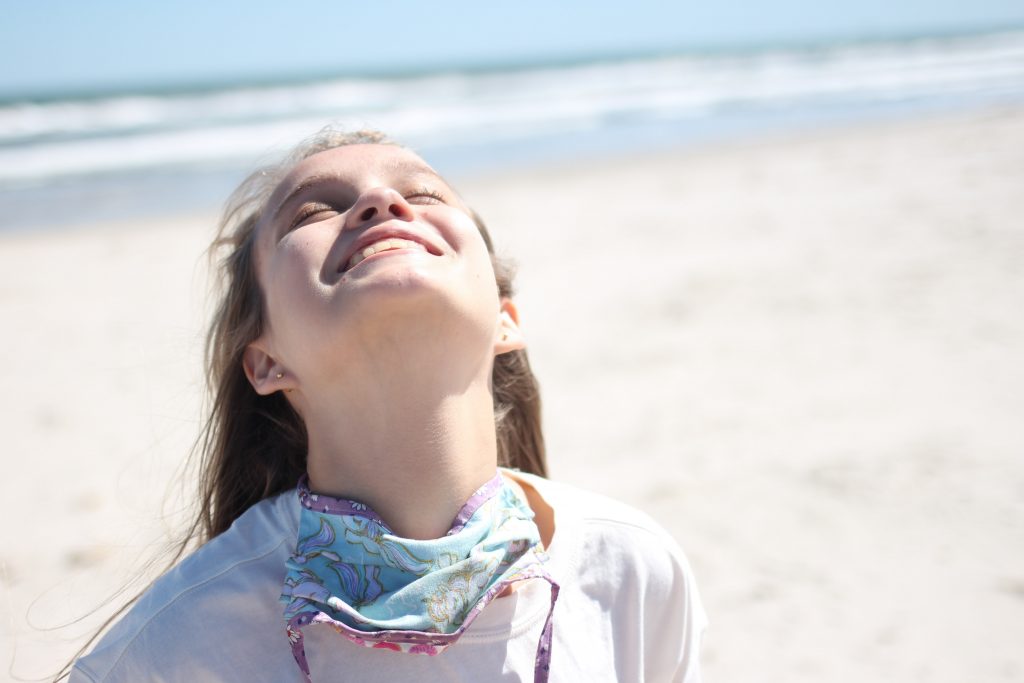 Mustang Island State Park is about 4 hours from us which is a doable drive. I didn't want to risk staying in a hotel, nor did I want to deal with food and packing, so we decided to do it as a day trip. Which was an insane idea but I regret nothing!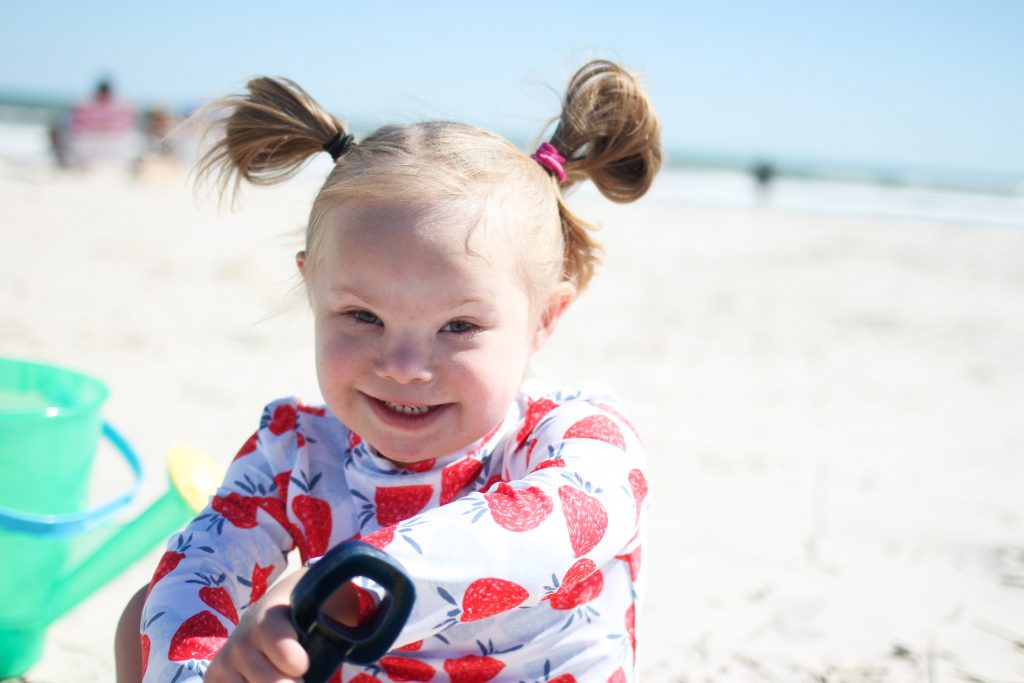 The beach was perfection! I'm actually wondering if they brought in sand after the last hurricane because the sand was so soft and pristine! Mia was beyond thrilled at the giant sand box. lol. We picked up some sand toys at Target curbside and it was totally worth the $10.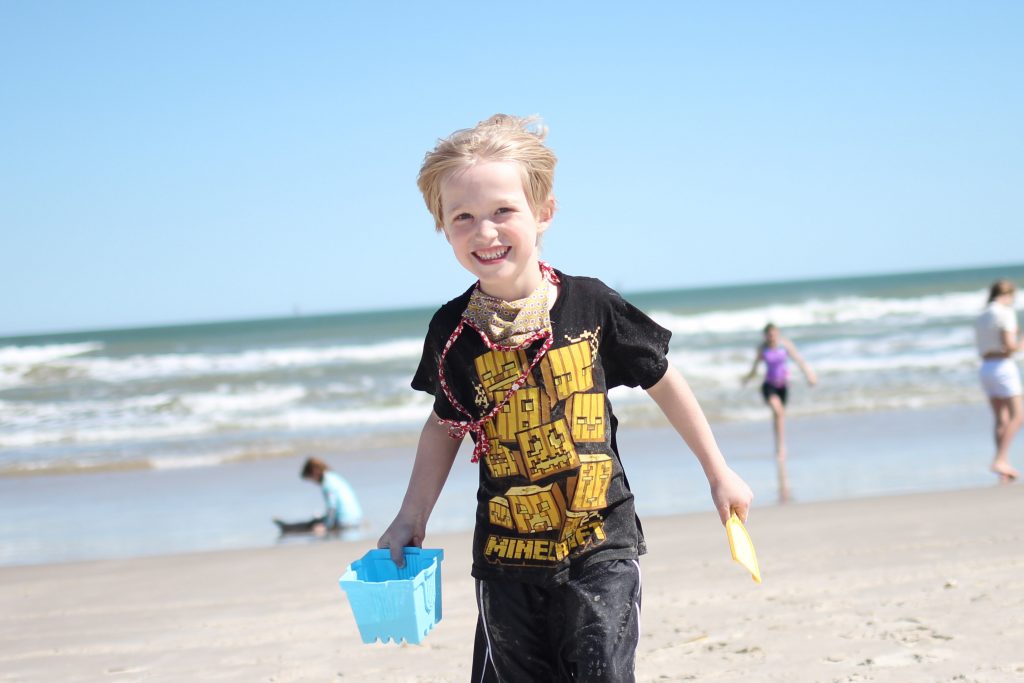 I think spring is my favorite time to go to the beach. It's warm enough to feel like you're at the beach, but cool enough that my kids are happy just to get their feet wet so I don't have to worry about them in the water.
No lie, the drive back was brutal, especially because we got stuck behind an accident in San Antonio for a hour. Literally. But it was so worth it! We basically drove for 4.5 hours (we had to make a pit stop to see the World's Largest Pecan in Seguin!), played at the beach for 3.5 hours, then drove for 5 hours back home. I *may* have limited snacks and water bottles in the car so that we could avoid potty breaks. lol.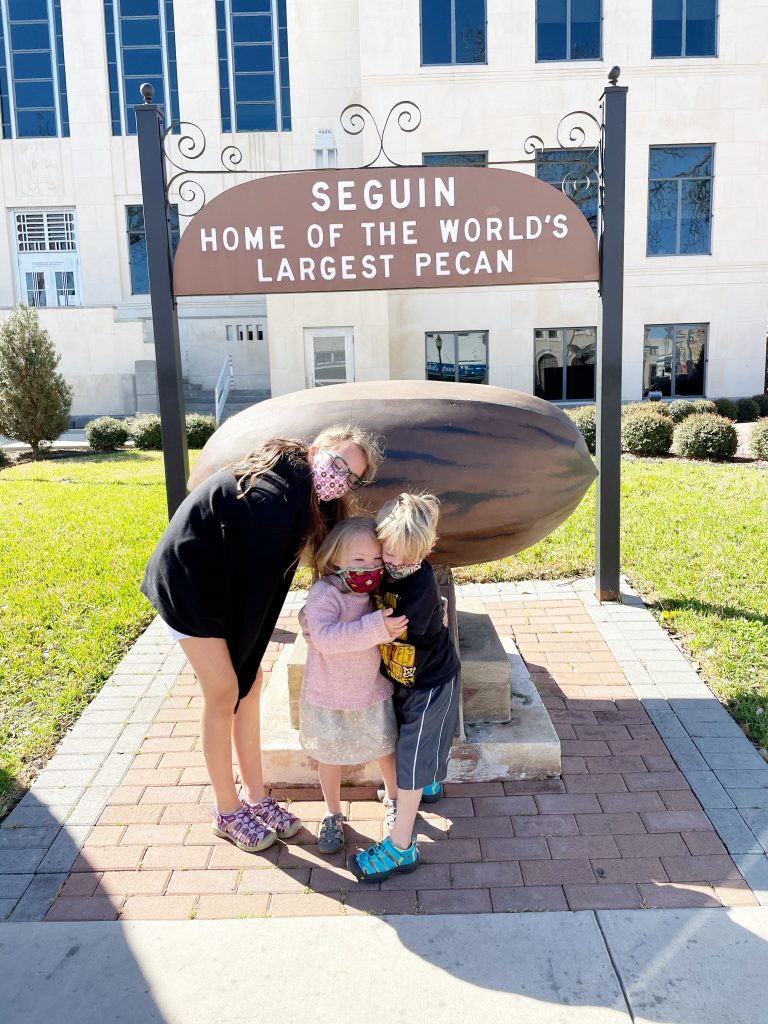 What can I say, I'm a sucker for cheesy roadside attractions!
We are fairly cautious when it comes to Covid and I went round and round in my head as to if we should do this or not. But it seemed very safe. We drove, so no exposure there. I did stop to get gas, but I get gas here too. And once we got to the beach, it wasn't crowded at all so we had no problem keeping to ourselves. I think there was at least 20 feet between us and the next closest person. Plus, the wind was blowing very strongly and the sun was bleaching everything.
And now that I know we can do it in a (very long) day, we might go again the next time we have a day off!