We had a snow day yesterday! Like for real snow! Generally speaking, it "snows" here once ever 2 or 3 years. And by snow I mean, there's a bit of sleet and we just tell our kids it's snow and to go our and play with it. But yesterday we had 2 inches of actual, honest to goodness, snow! So while my kids were outside getting hypothermia (we live in Texas and thus have zero winter gear) I finished December Daily. 🙂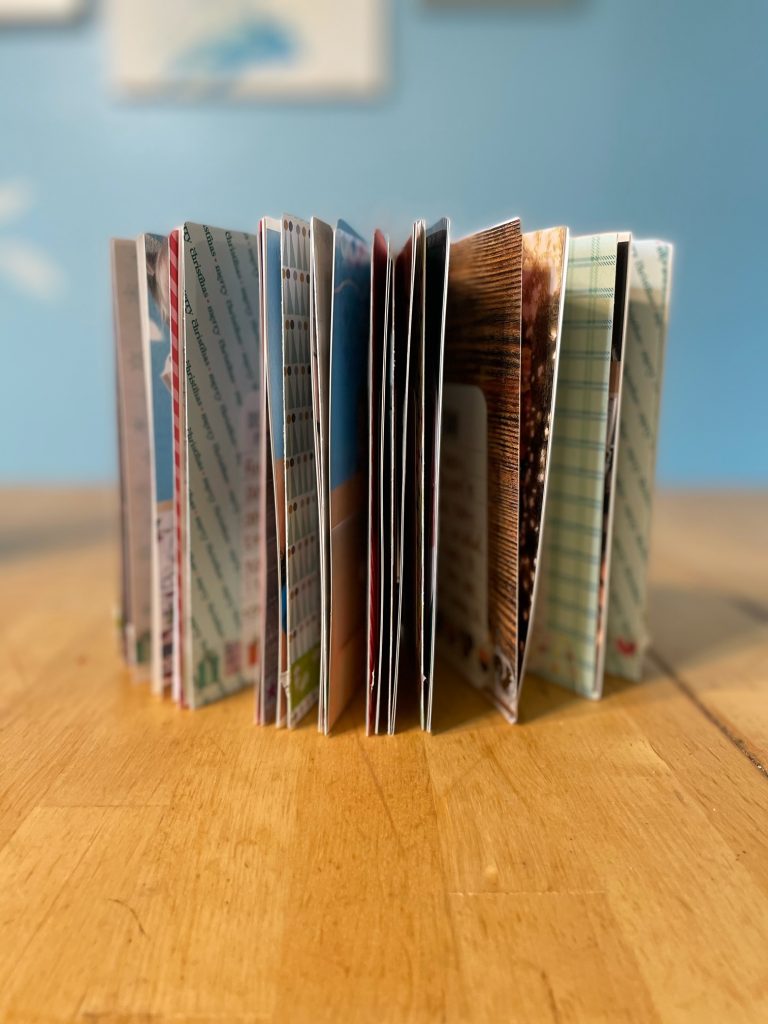 This year I was torn between getting a travelers notebook or sticking with my usual square format and in the end I decided to split the difference and make my own book that was 4×6, portrait. I love love love the look of full page photos in December Daily, but there is zero chance I will pay for enlargements for this project so this seemed like a good compromise.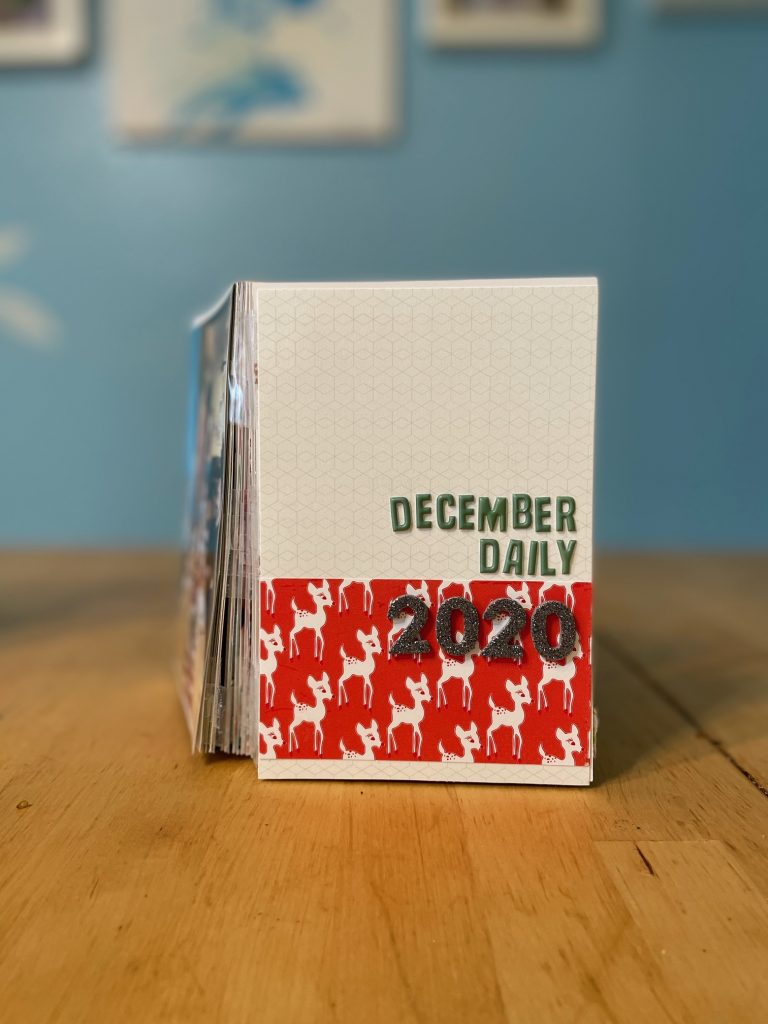 I used the December Daily kit from Citrus Twist, the December kit from Freckled Fawn, as well as my (extensive) stash. I really love having a kit! As for the construction of this book, it involved a whole lot of tape. Honestly, I wish I had given up on the idea of making my own travelers notebook and had just whole punched it and used some binder rings, but it's finished so I'm not complaining. 🙂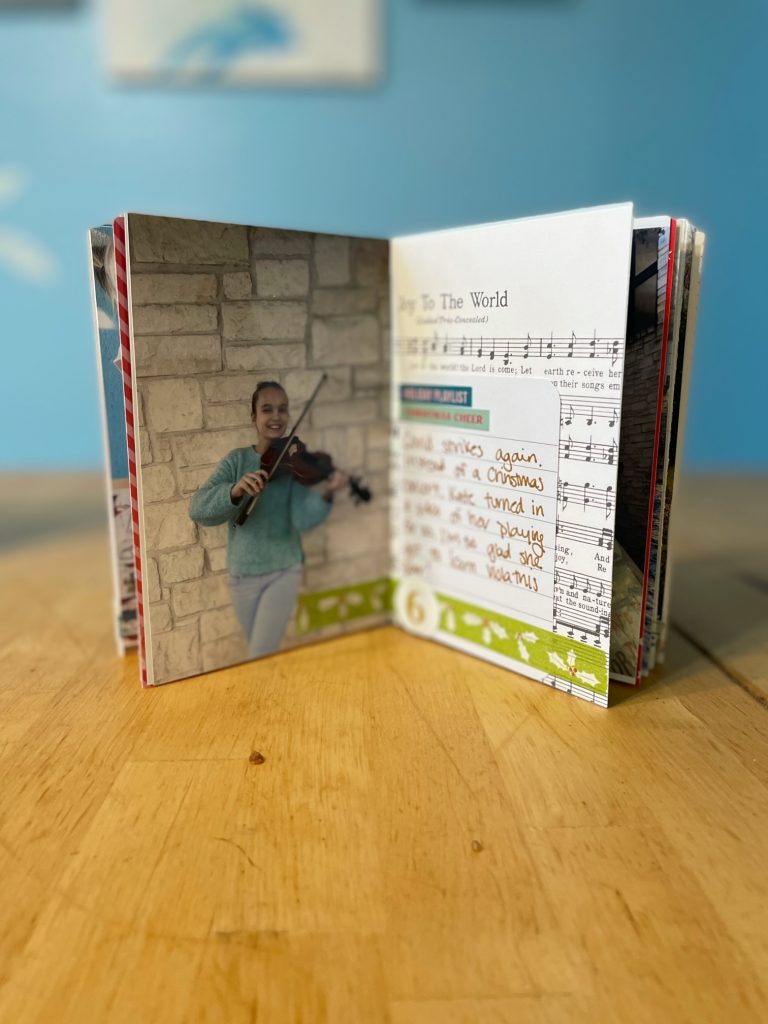 This December was pretty crazy around here, what with overseeing virtual schooling and all, so I made a deliberate choice to simplify the process. It's not my favorite book (I like more variety and embellishments) but I finished it in January and not September so I'm counting that as a win. 🙂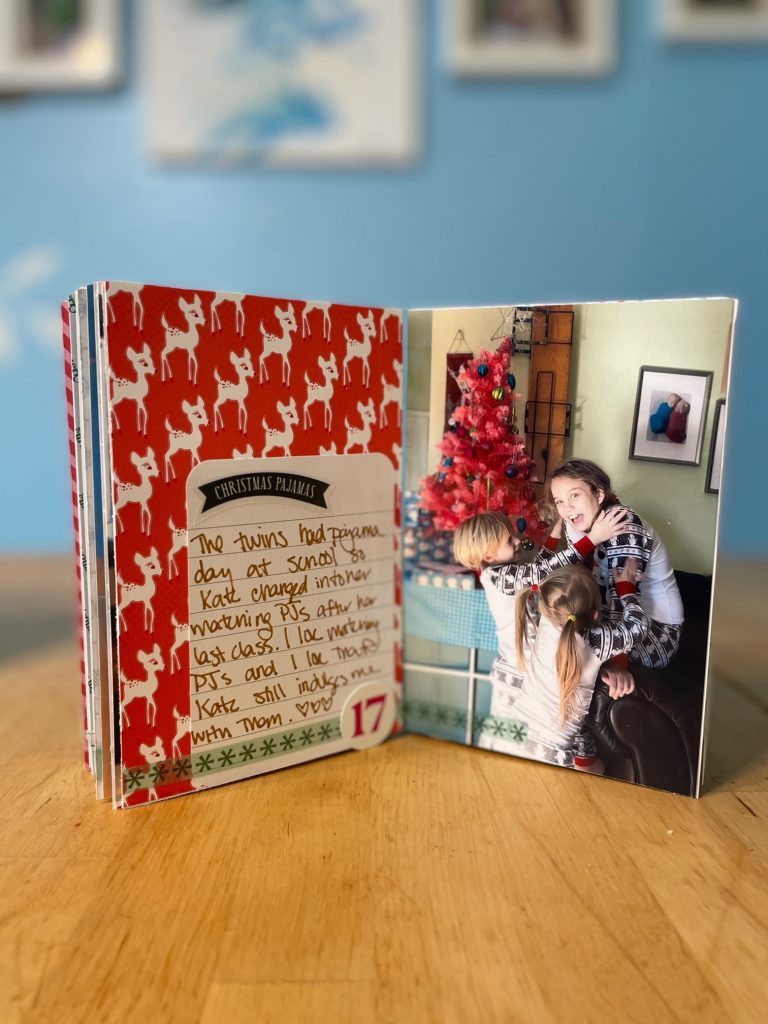 I tried to be really intentional during the month to make sure that I had a portrait orientation picture (I tend more towards landscape photos) and a specific story to tell. It really paid off!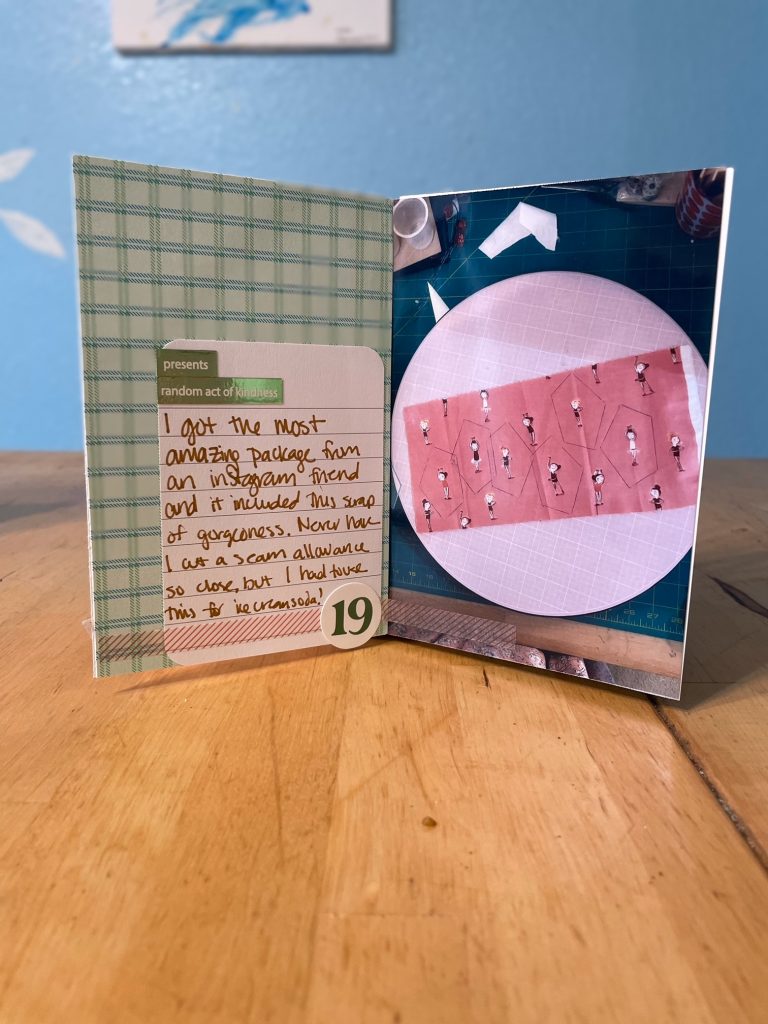 I did a mix of crafty pics and pics of my kids because it's my project and I'll do what I like. lol. I tried really hard to eliminate choices so that it would be quick to finish. Each page had a plain lined journaling card, a strip of washi, some tiny word stickers, and a circular number.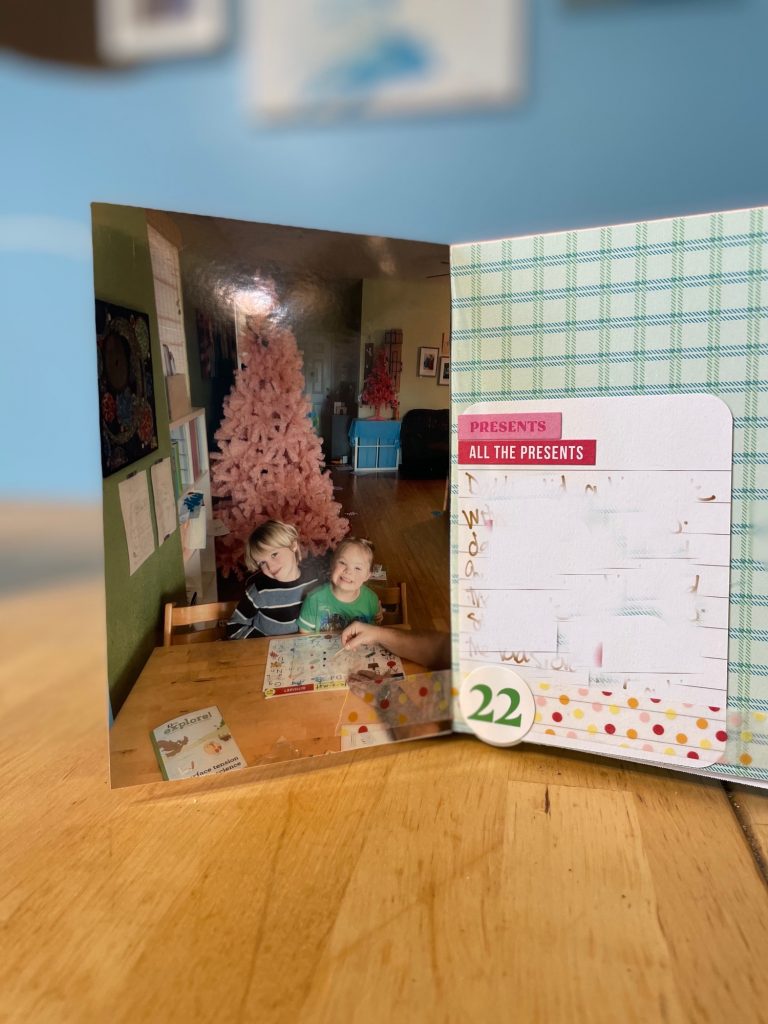 I also tried very hard to lure the tween from her cave so that she was included in some pics. Easier said than done. lol.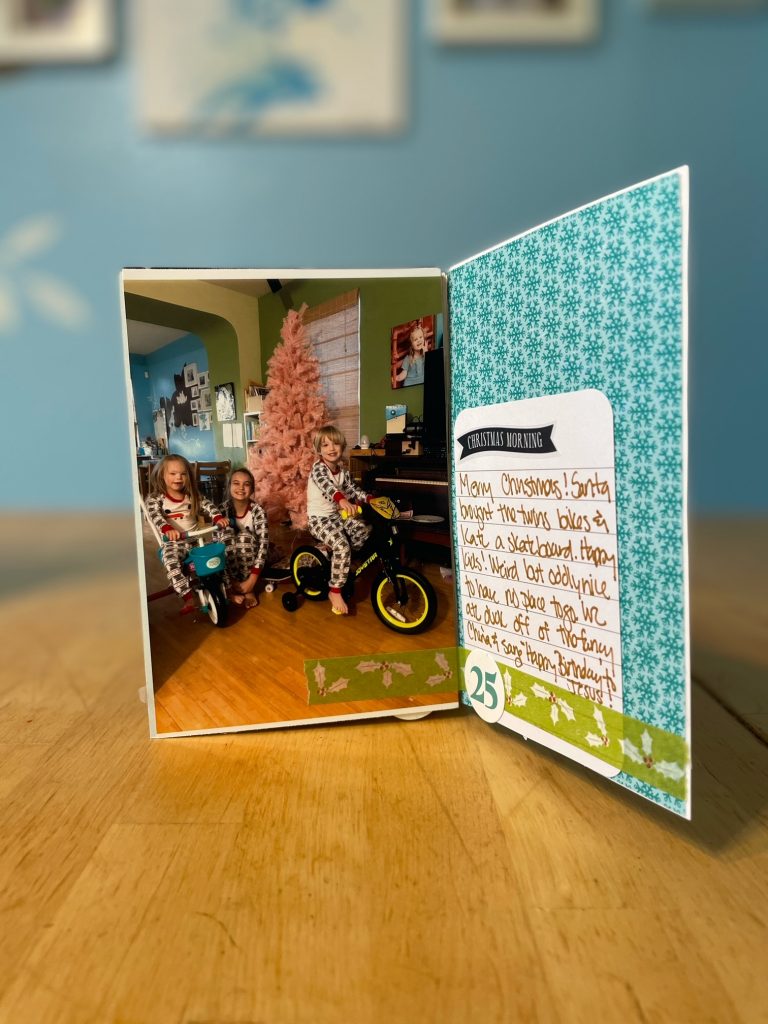 All in all, I'm quite pleased with how it turned out! Next year I think I'll go back to being a bit more creative with it, but for right now when I'm soooooooooo far behind with all of my scrappy projects, it feels so good to cross one off of the list. Now if I could just get caught up with Project Life and the 12×12 scrapbooks…