So, this will not come as a shock to any of you, but I am a tad bit crazy. I've decided that we should visit a new state park each month, but we already got derailed by snowpocalypse in February. Never fear! I decided we could catch up and visit 2 state parks over spring break. 🙂
First up was Longhorn Cavern State Park. We are on the cautious end of the spectrum when it comes to Covid precautions, so my rules for spring break were that it had to be outdoors, and we had to be able to get there in a few hours so we didn't have to stop for a potty break. We're just north of Austin, so this was an easy 1.5 hour drive.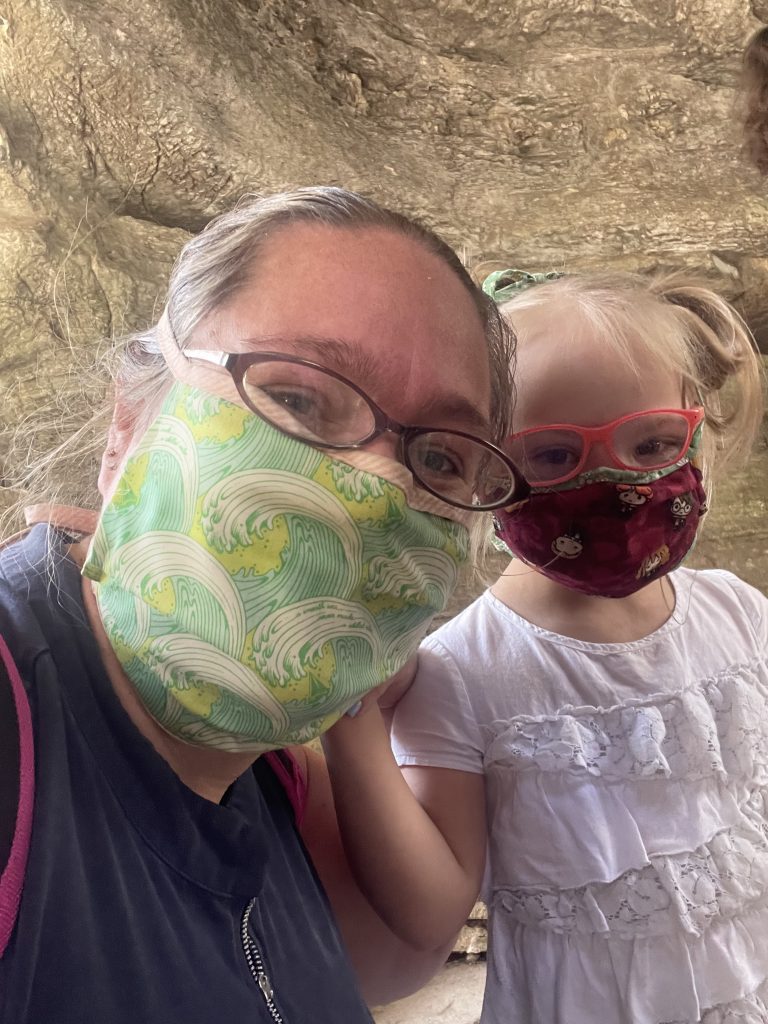 I wish I had more pics, but I was a bit busy with the kidlets. lol. But this state park was super cool! We booked the cave tour and I highly recommend it. It was a little on the pricey side as far as state parks go, but it's the only way you're allowed in the cave and the cave was super cool. There are steps down into (and back out of) the cave, but the actual cave itself was fairly flat. I threw a baby carrier in my backpack and I was glad to have it! Mia totally could have walked the entire way (1.1 miles), but she was a bit slower than the group and also I was terrified that she would try to touch one of the cave walls. Now I just need to practice so I can wear her on my back instead of my front!
They cannot require masks anymore (Thanks Texas! ::sigh::) but they do highly recommend them. Luckily, the group on our tour was all wearing masks, plus we stayed at the very back of the group so that we could have a little more space. That said, the group entering the cave when we exited was nearly all maskless. Honestly, I'm not sure what I would have done if that had been our group… Maybe skip it? I hate that people are so selfish.
Still, super fun easy day trip!