We are finally figuring out this homeschooling thing! I've decided that since we're stuck at home anyway, we might as well continue the schooling this summer. The twins actually need to work on some stuff before kindergarten, and Kate would be bored to tears if she didn't have any kind of structure this summer. So homeschool it is!
I'm running two different themes concurrently: a letter a week theme for the twins and a Harry Potter theme for Kate. They are all 3 working out of workbooks. (They each have a summer bridge book. Additionally, Kate has a math workbook since she's hoping to test into advanced math, and the twins have a kindergarten workbook since I figured it would be good for them to preview some things for next year.) I won't bore you with the details of that, although if there is interest in our daily routine/ schedule, I'm happy to post more about it.
Let's focus on the frogs first. I dug out my old F is for Frog Montessori trays. I'm also trying to have a sensory activity for them each week. This week is was water beads in the water table along with some frogs and lili pads to make a little pond. They loved it!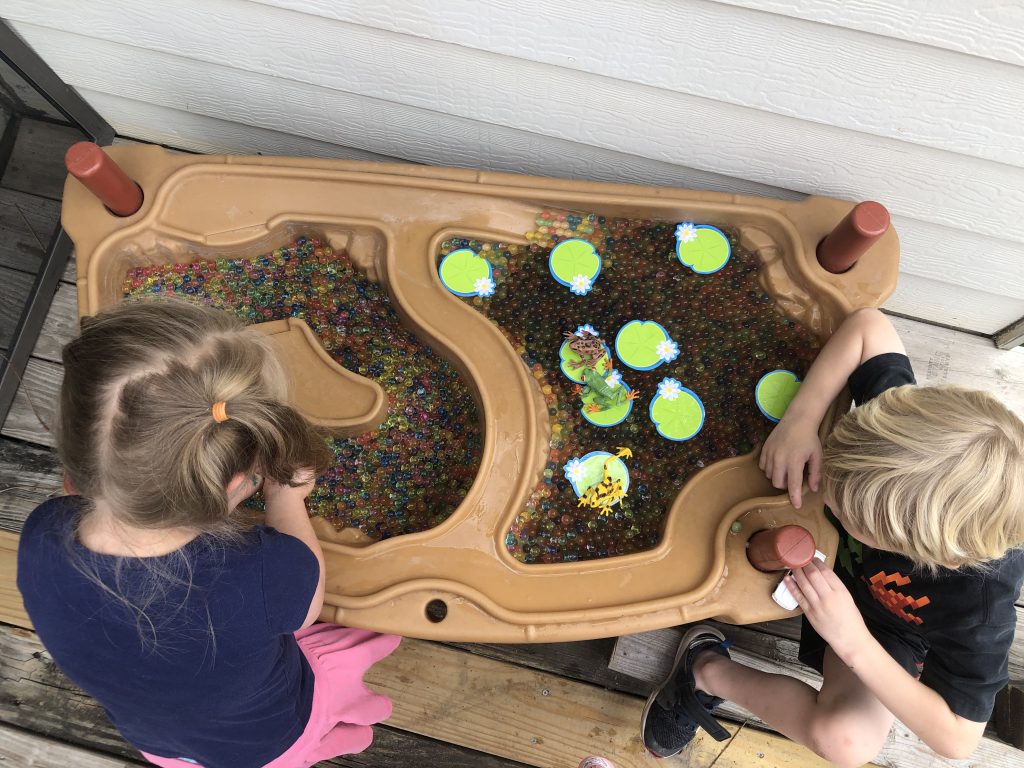 We also painted with our frogs one day. I put out a rainbow of paint (since we had been talking about the color wheel) and a couple of frogs.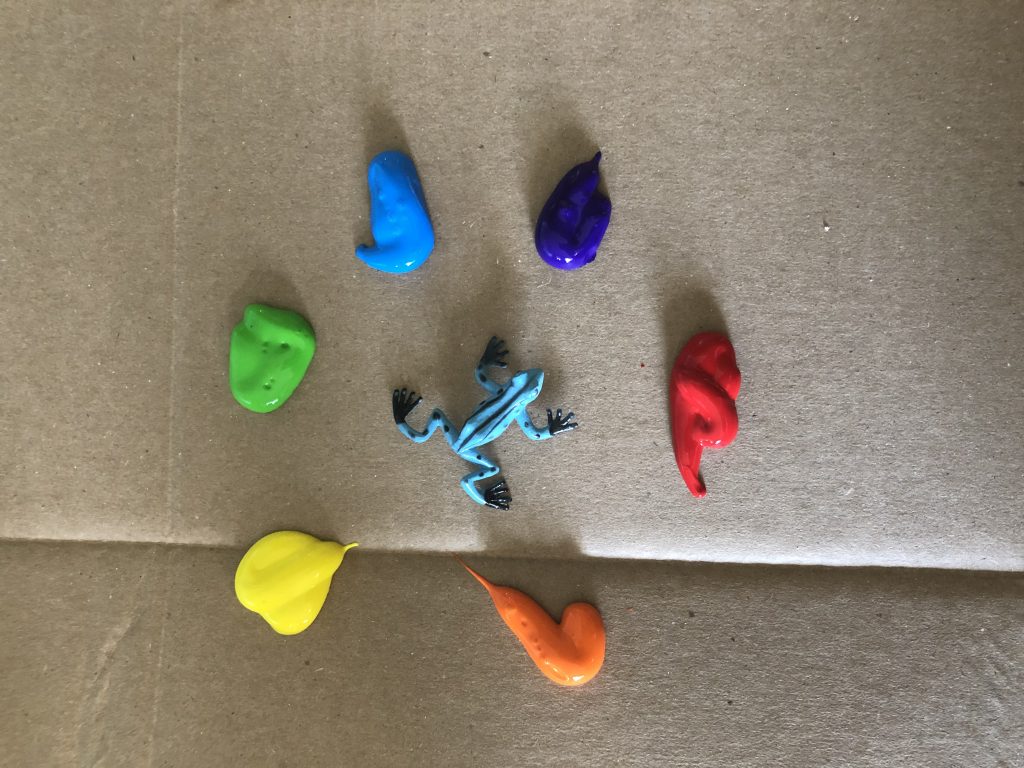 My thought was that they would stamp the frog feet through the paint, but they ended up asking for brushes. Still, super fun!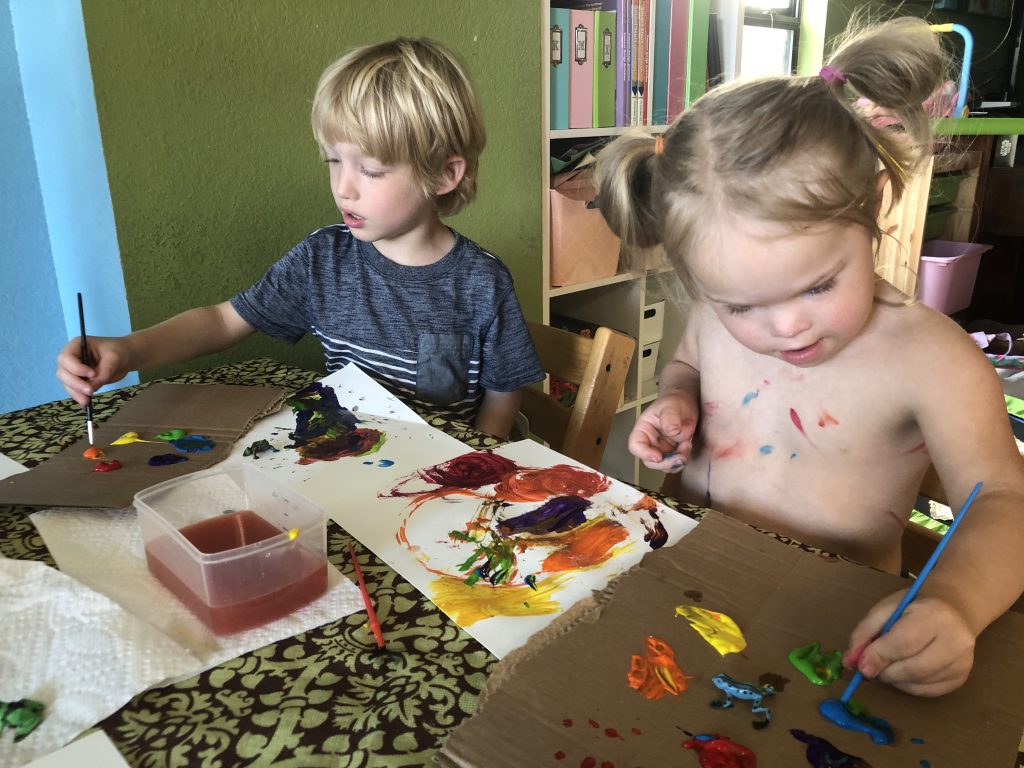 Even Kate joined in!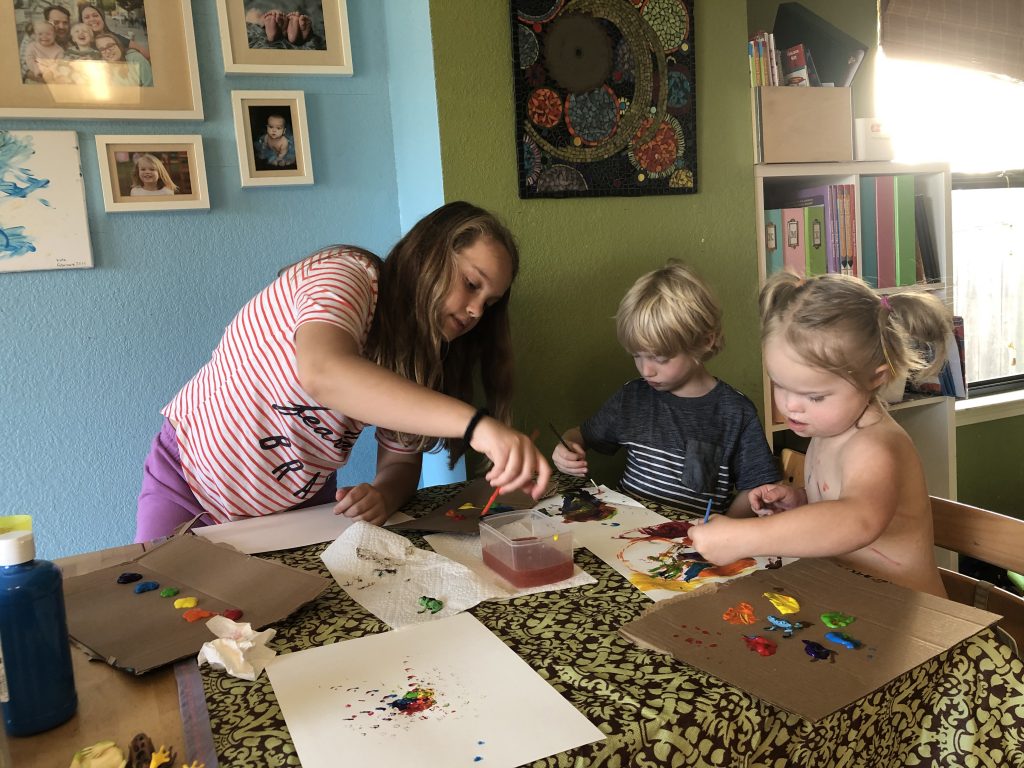 And, of course, how could we have a frog theme without looking for tadpoles! We can't go to the pools right now, so this was a fun treat. I'm even thinking of making it a weekly field trip!