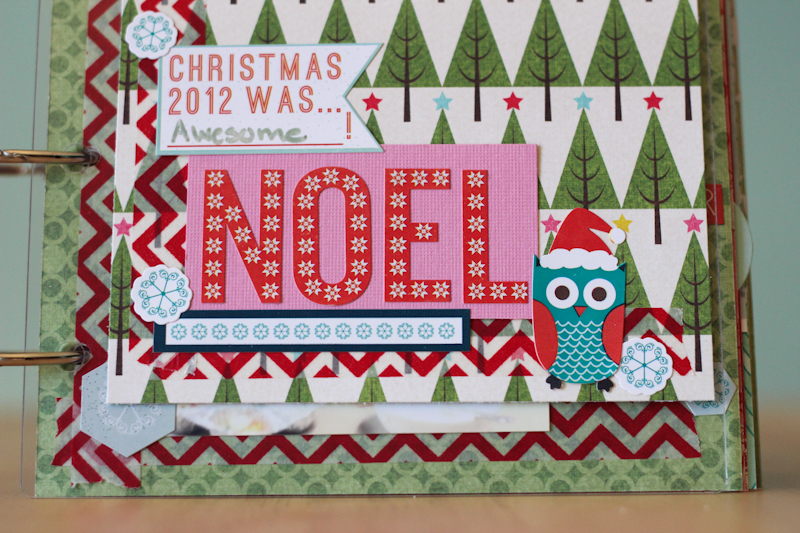 It's finally finished!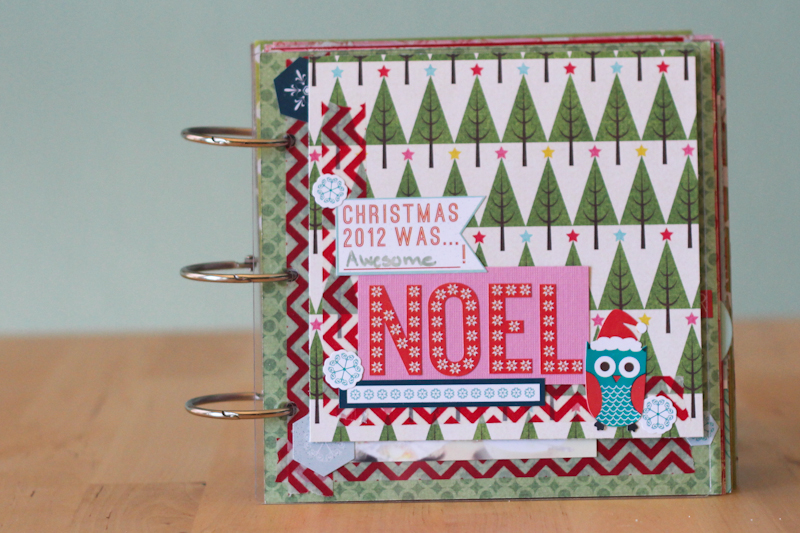 My first inclination was to leave the acrylic cover blank, but since I wasn't really that happy with the first page I went ahead and added some stuff to it.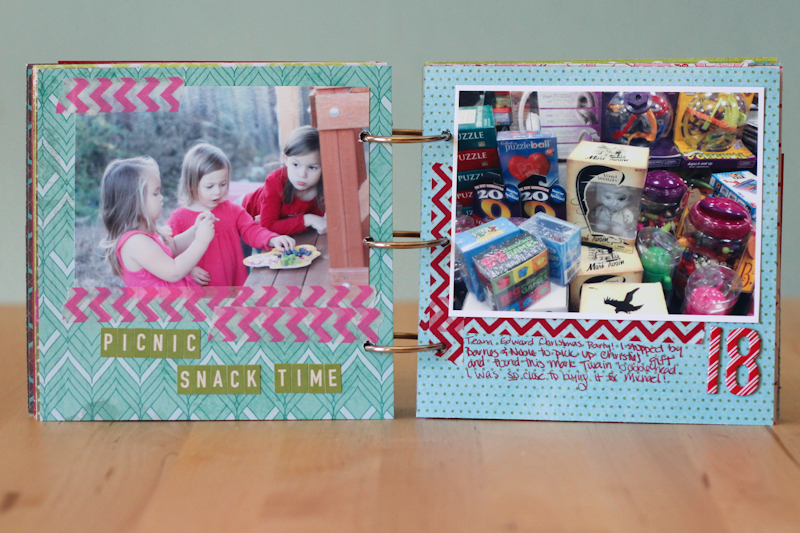 Page 18: Pretty simple with some paper, washi tape and those yummy peppermint thickers.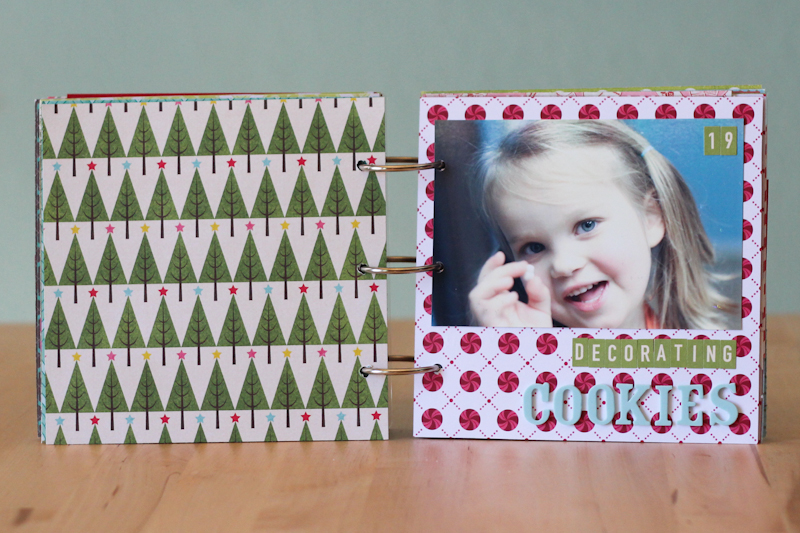 Page 19: Again, simple.  You can tell that I was losing interest by this point.  lol.  This happens every year.  I might go back later and add some washi tape to the back of page 18…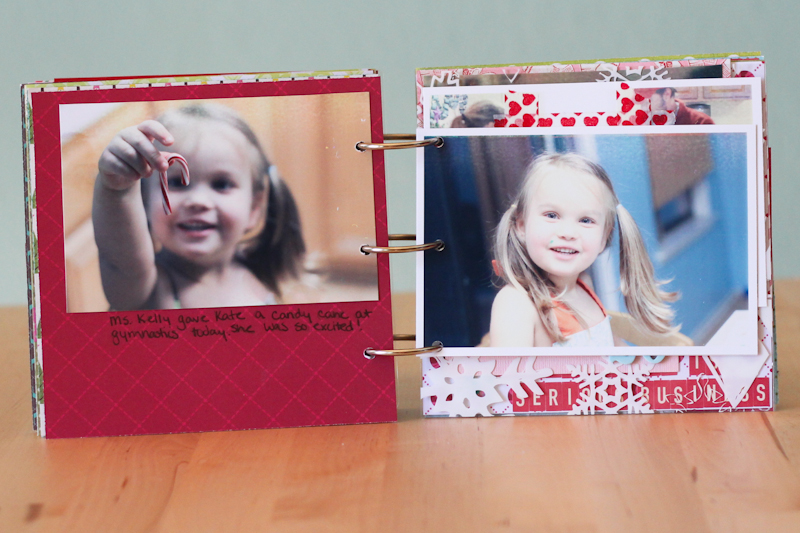 Added an extra page for day 19.  I love the layers.  You can see the transparency and the page behind it as well.  🙂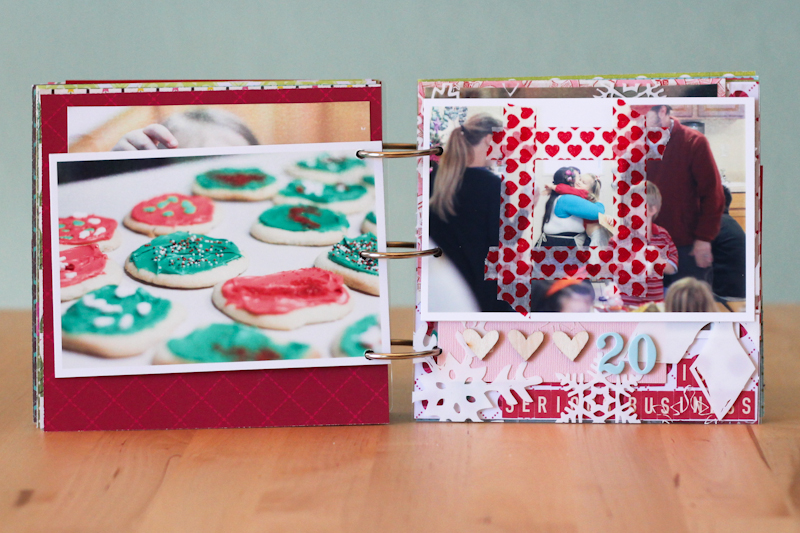 Day 20: I love this page.  Kate seriously adores her preschool teacher.  I didn't want to crop the picture down because I liked the idea of leaving the background of the class room visible, but I wanted to draw attention to her hugging her teacher.  In the end, I decided to make a box with washi tape.  I added a few wood veneers which we all know that I love.  <3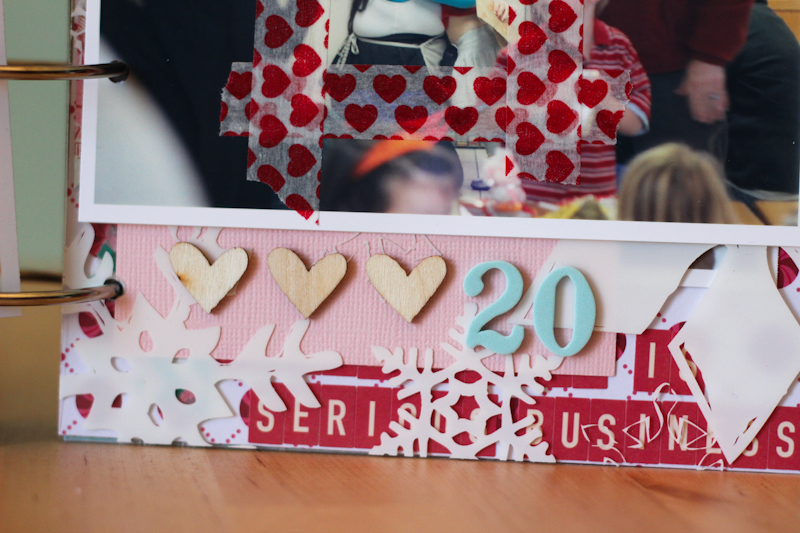 The pink is actually backing the photo on the back side.  It helps to set off the hearts and number as well as allowing some space for journaling on the back side.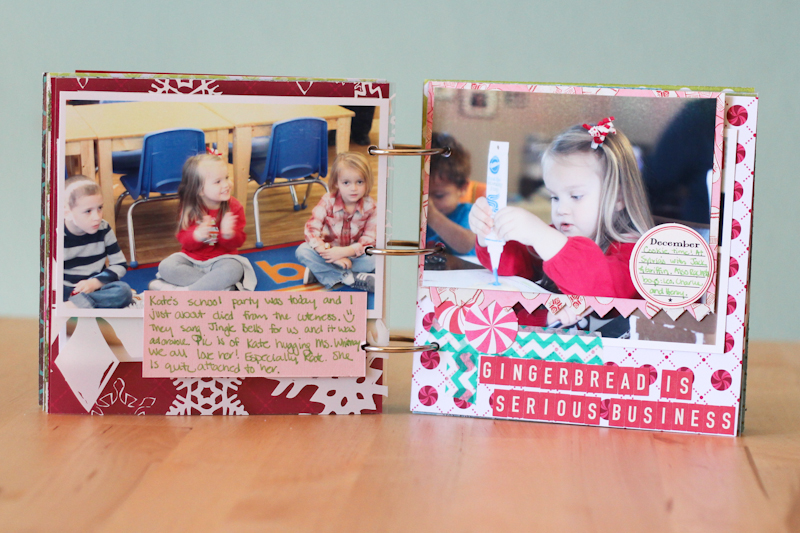 I added another page so I could include some more photos.  I used my Knock Outs to pink the edges.  <3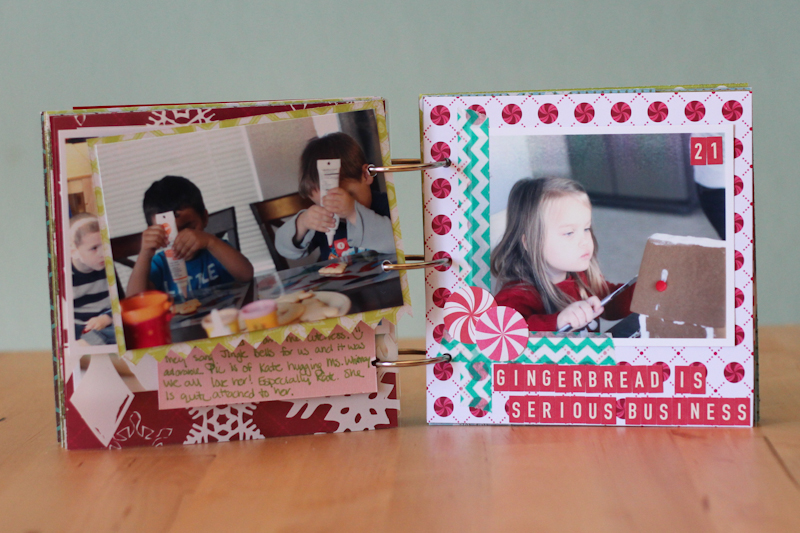 Day 21: This one was a doozy.  🙂 First gingerbread decorating.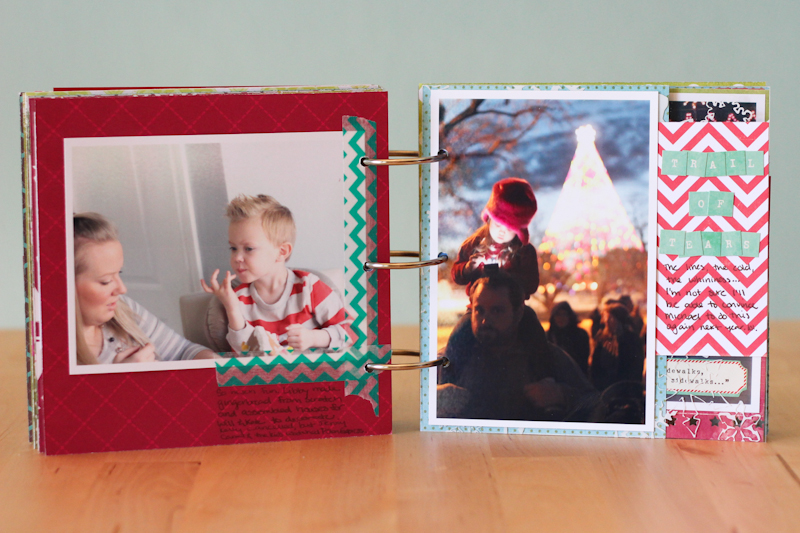 We went to the Trail of Lights that night and I got some neat pictures.  I couldn't narrow them down!  This one's on a transparency and I backed the picture on the backside with some paper since it's landscape and this one is portrait.  I thought that it was neat (and a little sad) that her face was lit by the iPhone.  Such a statement about her generation.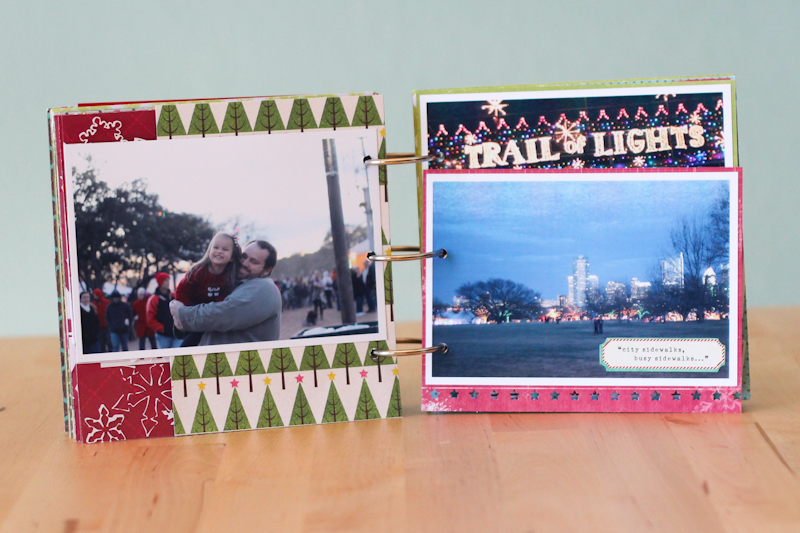 I used the knockouts on this add-on page.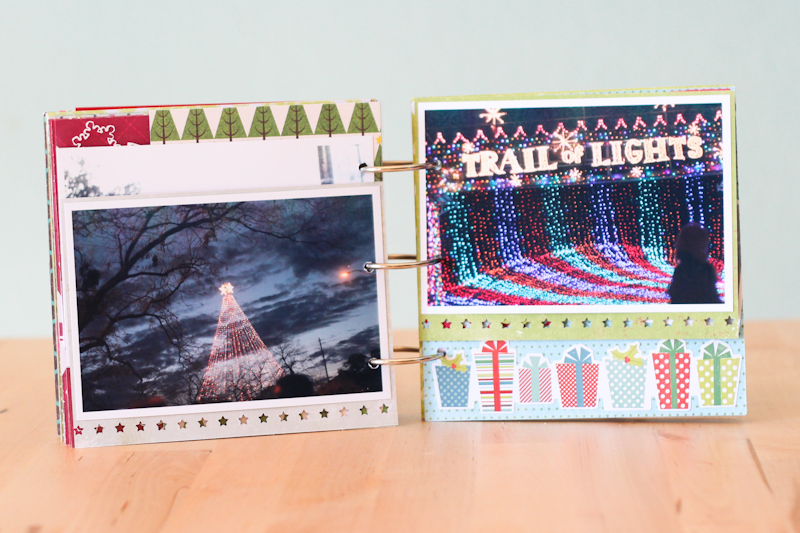 This one too.  🙂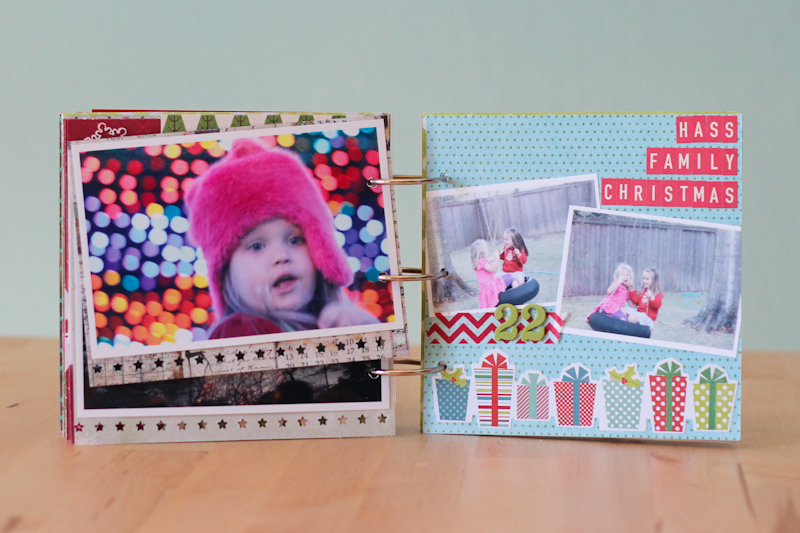 Day 22:  A return to the simpler pages.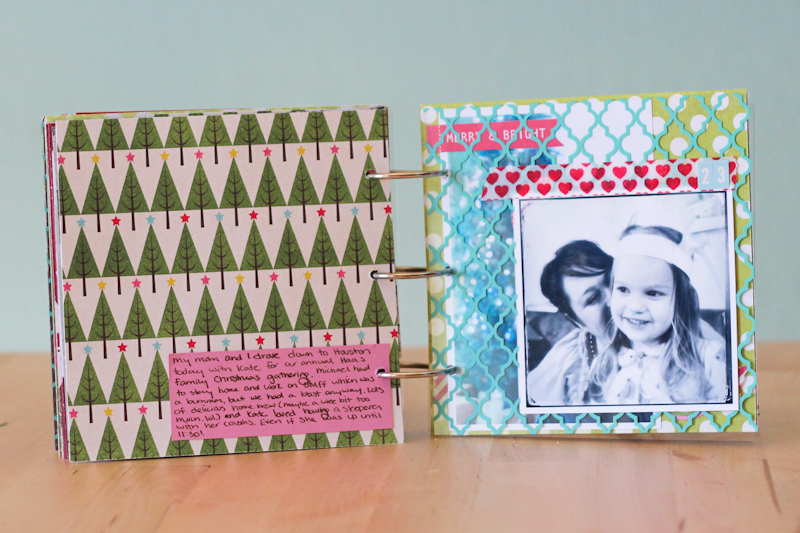 Day 23: Have I mentioned that I love transparencies?  ::swoon::  Also, how adorable is this picture?  🙂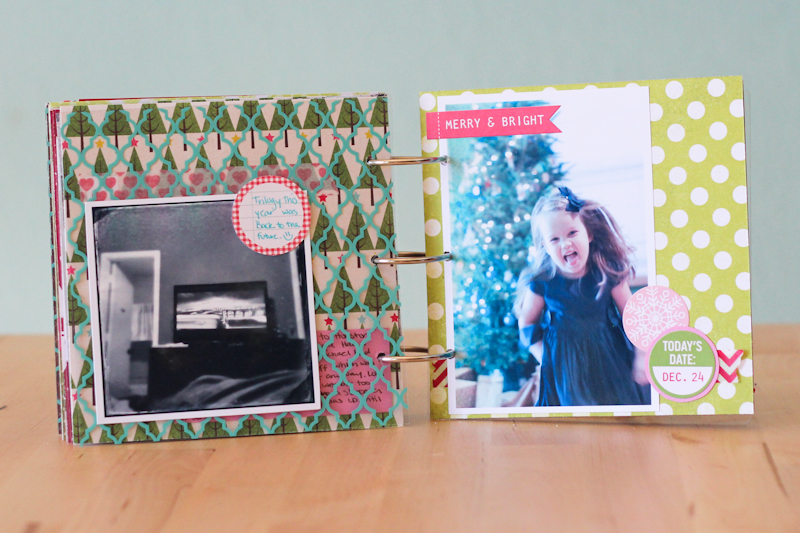 Day 24: I always end up with a ton of pictures on the 24th and 25th, but December Daily is not a replacement for Kate's regular scrapbook.  With that in mind, I decided to select only one picture from each day.  I love this one.  The color isn't great, but it's just so Kate.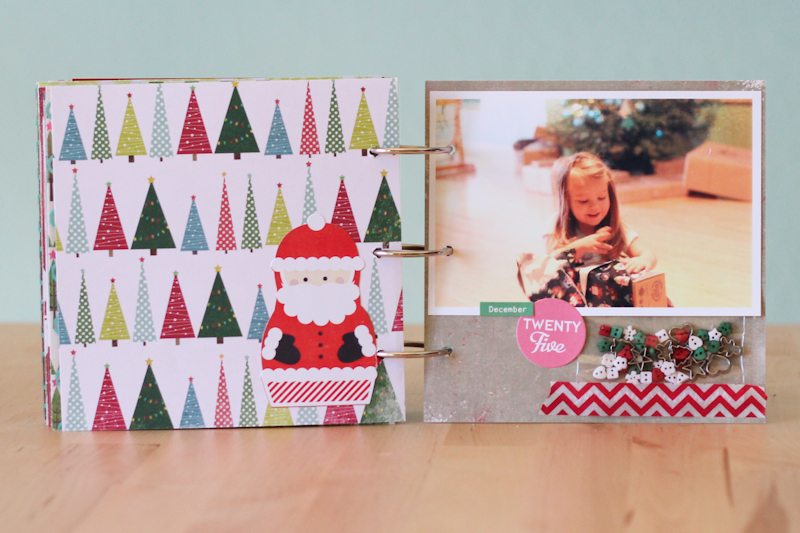 Day 25:  The background paper is kind of blah, but I chose it because I wanted the  back side for the back cover.  I love the button pouch!  I have a tutorial coming up on it soon.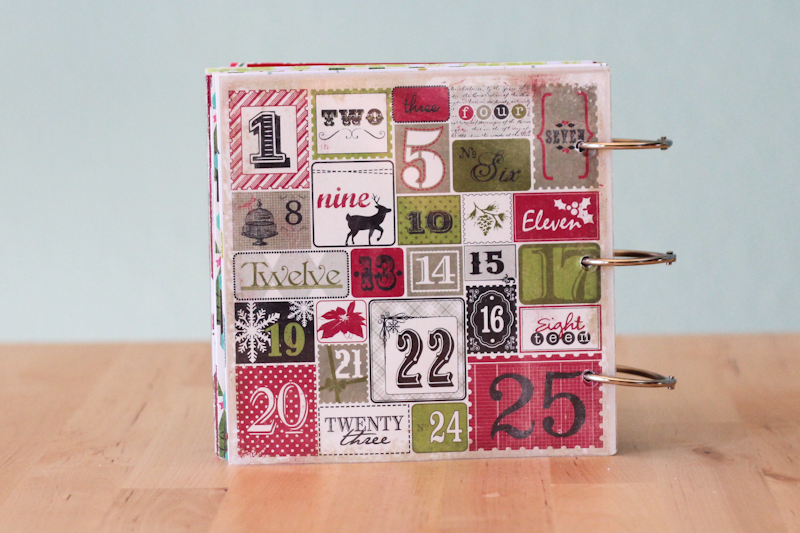 And it's done!  I left the back acrylic cover blank because I thought this paper was perfect.  That and I'm a bit sick of this project.  🙂  Time to pack it up with the rest of the Christmas decorations.  Give me 9 months and I'll be ready to do it all over again.