I saw these on Pinterest and knew that I had to make them for our Valentine's Day party! Given my somewhat, shall we say, erratic success rate with Pinterest I figured we would be wise to do a trial run.  Or two.  🙂  You need straws or sticks, marshmallows, almond bark, and sprinkles.  I love these straws!  I initially wanted pink stripped straws, but they were $15.95 for 50 and these red ones were $7.98 for 144.  I'm not gonna lie, I was *still* super tempted to get the pink ones, but not even I could justify it.  🙂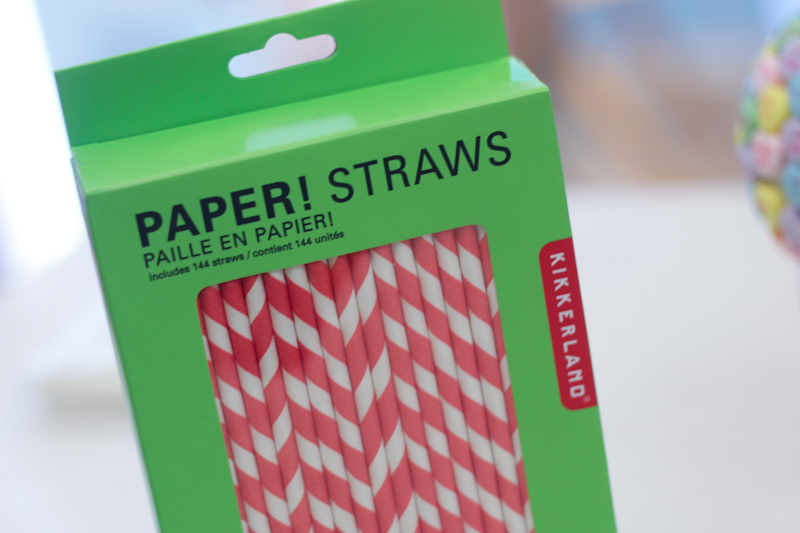 The first time (when I took pictures) I just smushed the marshmallows onto the straws and dipped them in the chocolate.  Then I read the directions.  (When will I ever learn?  lol.)  It works better if you cut a slit in the marshmallows before you put on the straws and stick them in the freezer for a few minutes.  Trust me.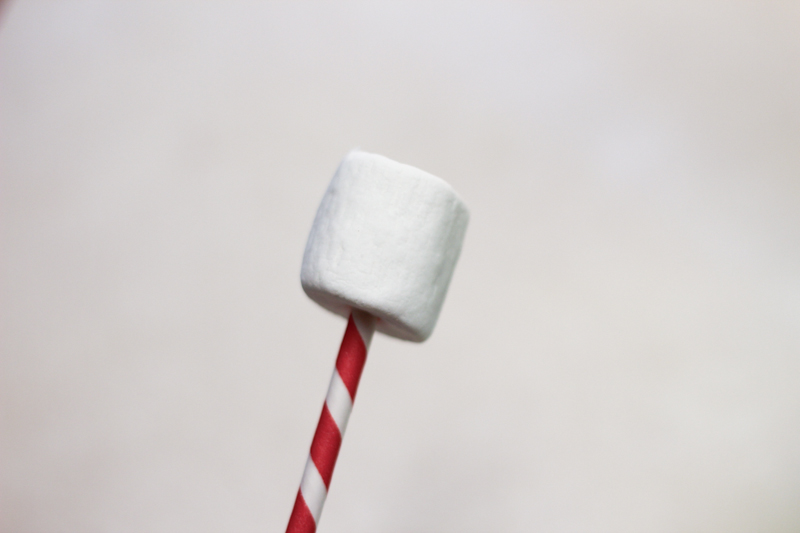 Kate was a great helper.  🙂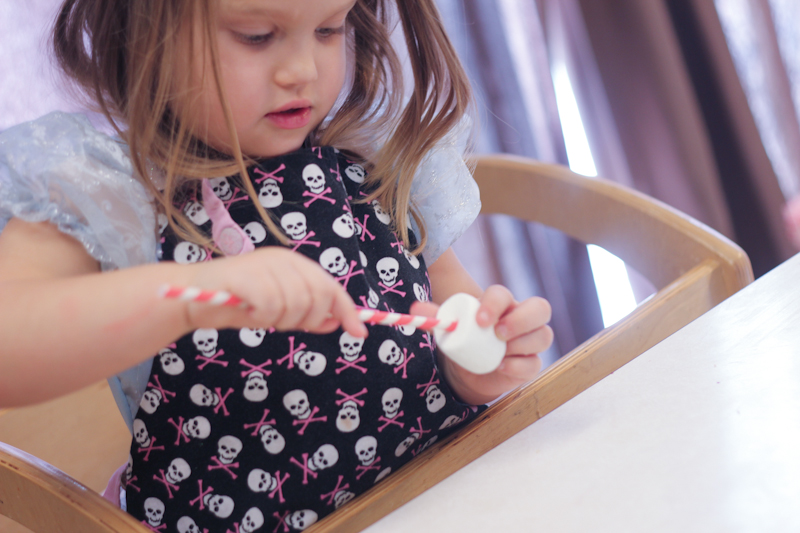 Another tip, the first time I melted the almond bark in the microwave.  It worked much better the second time in my jury rigged double boiler.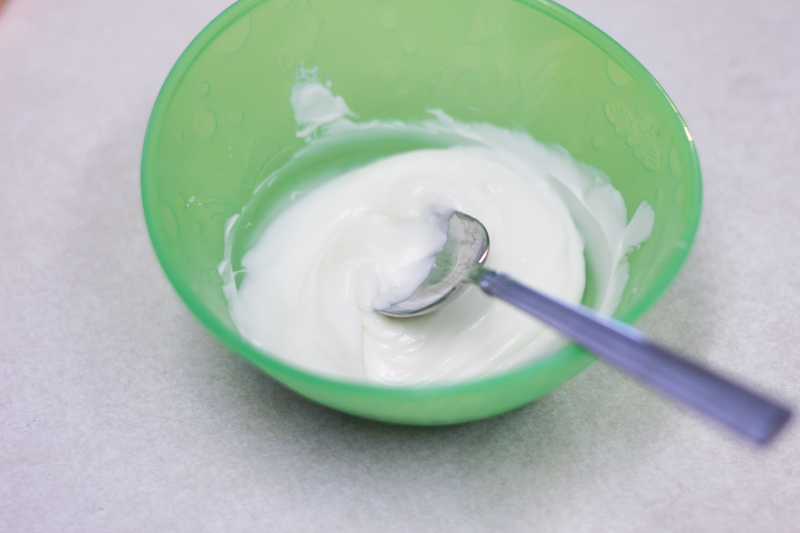 The advantage to melting it in the microwave was that Kate could help dip the chocolate.  I love involving her in the kitchen (most of the time.)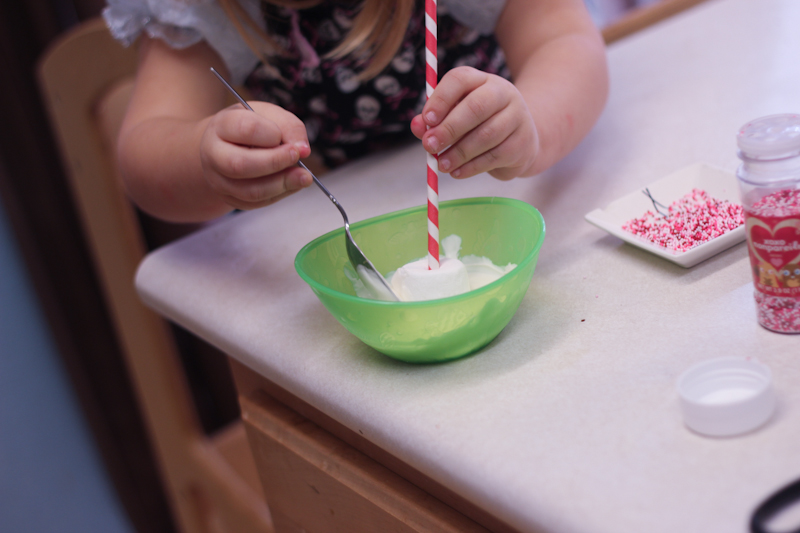 Then we just rolled them in my embarrassingly large sprinkle collection.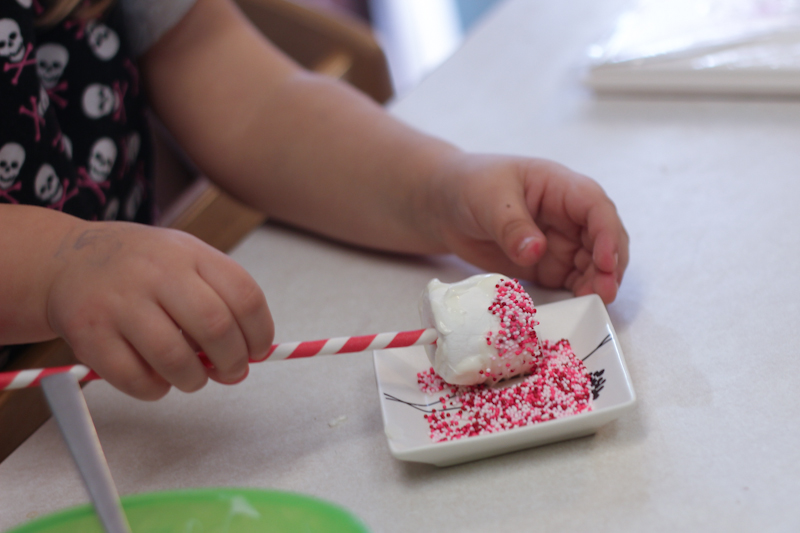 We also tried just dipping the marshmallows in water, but found that the sprinkles didn't stick as well long term.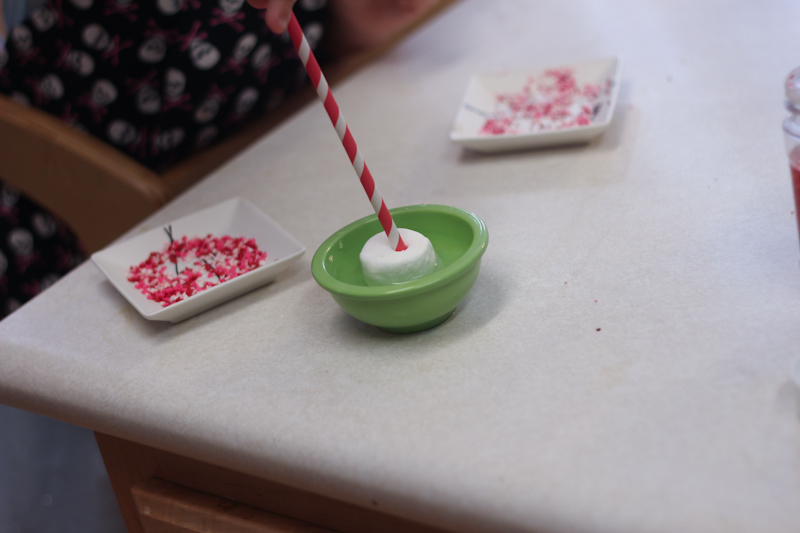 All in all, we had a blast!  I think they turned out super cute.  Plus, they're egg free (one of Kate's friends is allergic) and way easier than cake pops.