I may have gone a bit overboard with Kate's valentines this year.  I just couldn't help myself!  Kate's requests were to have hearts and butterflies so I thought about making these, but Kate's school said not to send any candy and I thought that they would look silly with pencils.  Then I saw that one of my friends was making homemade playdoh and I decided to copy her.  🙂  I used the first recipe from this blog.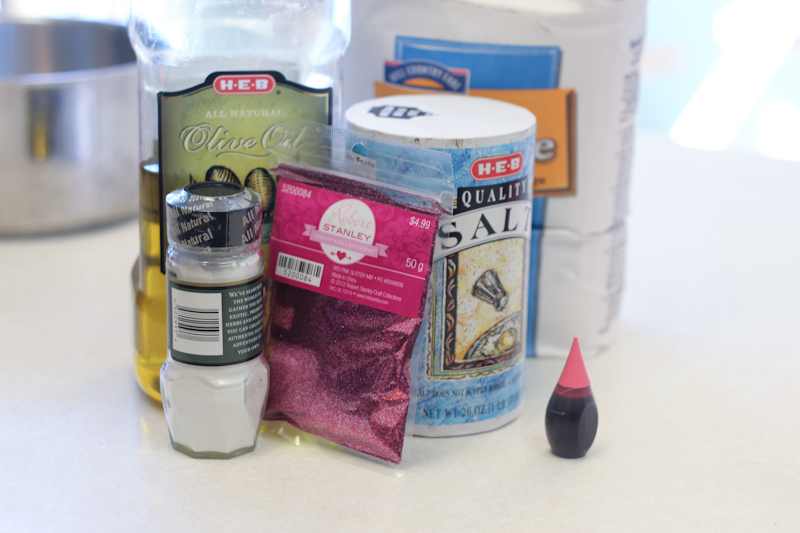 This recipe involves you cooking the playdoh on the stove top.  You basically stir it forever and then when you can't stir it anymore it's done.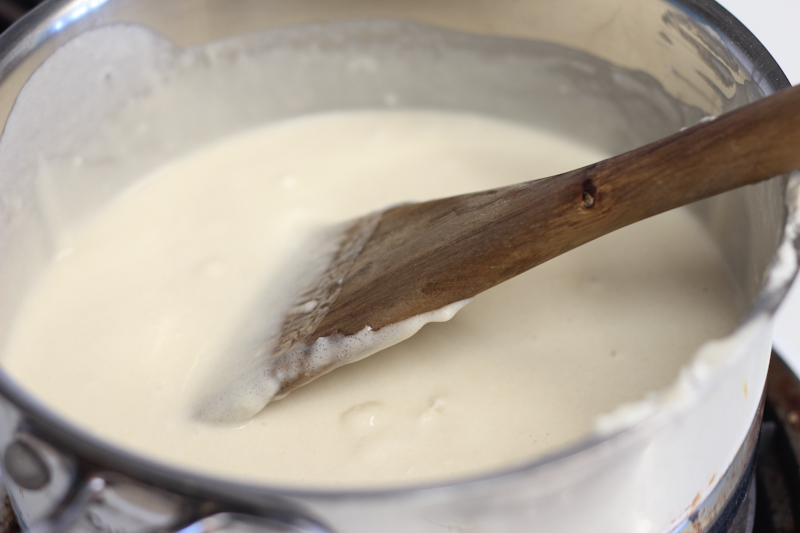 Don't be fooled when it gets thick like mashed potatoes.  You're looking for a concrete consistency.  The good news is that if you take it off too soon and it's still sticky, you can put it back in the pot and cook it some more.  Let's just say that I have first hand experience with this.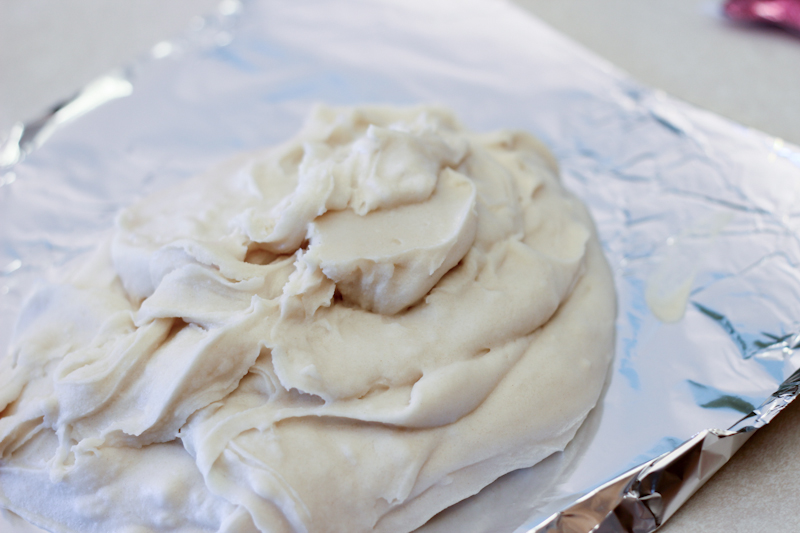 Once it's not sticky anymore, add some food coloring.  I used about 10 drops of pink food coloring for a double batch of playdoh.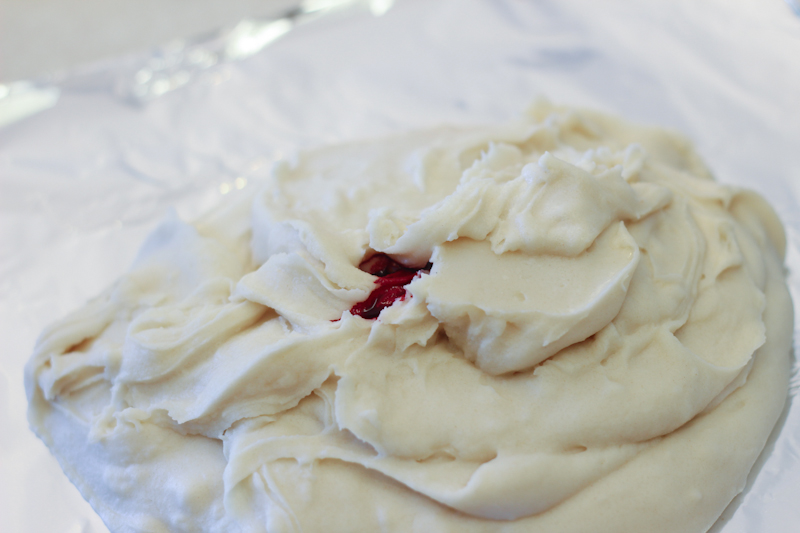 Kneading playdoh is oddly cathartic.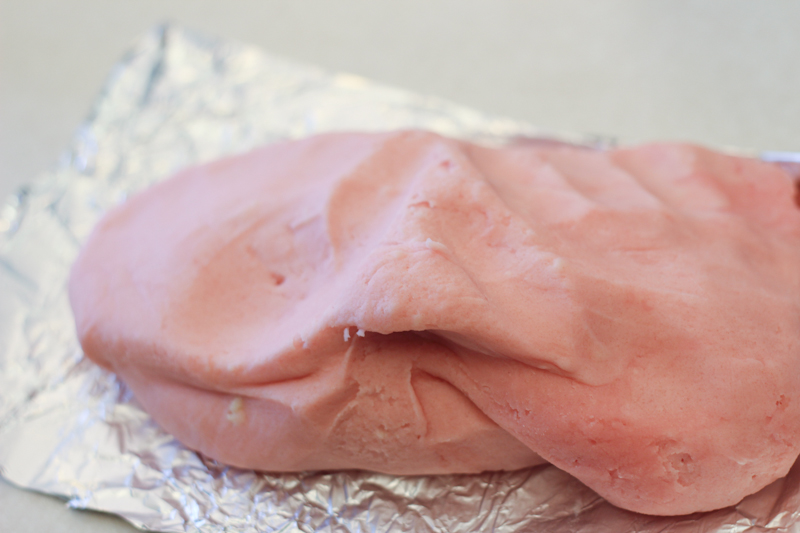 The pink was pretty snazzy, but I decided that some glittery would spice it up.  🙂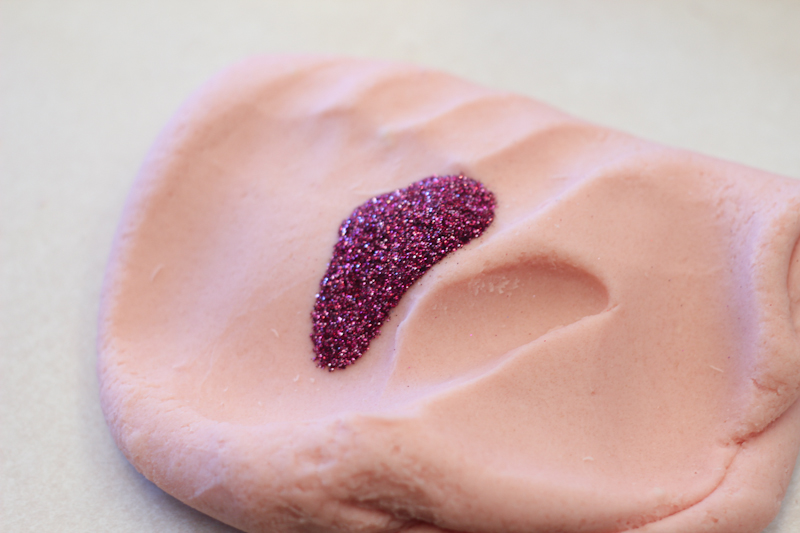 I thought that it would look cute in a cupcake liner in a treat bag.  I couldn't believe it when I actually found cupcake liners with hearts and butterflies!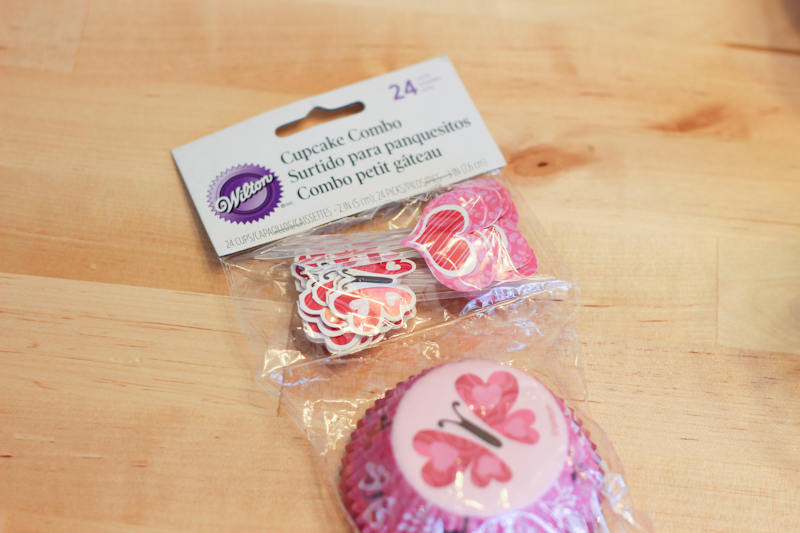 I rolled the playdoh into balls (8 balls per double batch) and put them in the cupcake liners.  Then I inserted the cute included topper.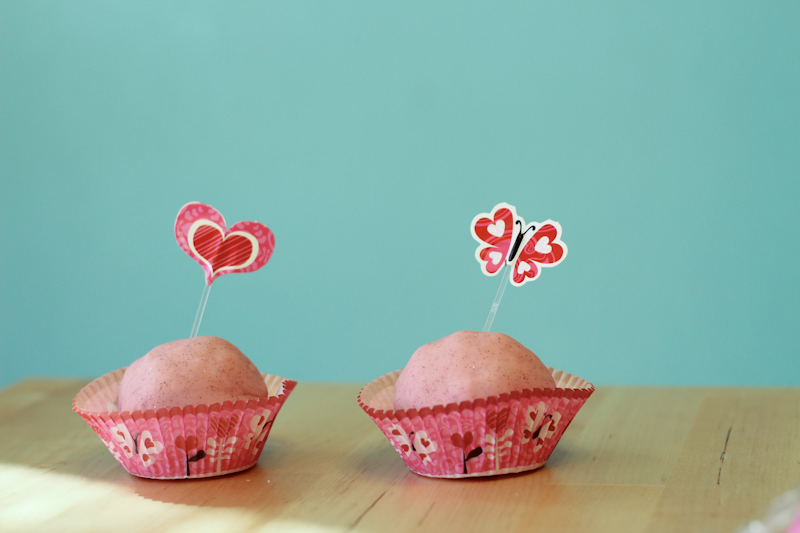 Perfect!  I popped them into clear treat bags and stapled some valentines on top.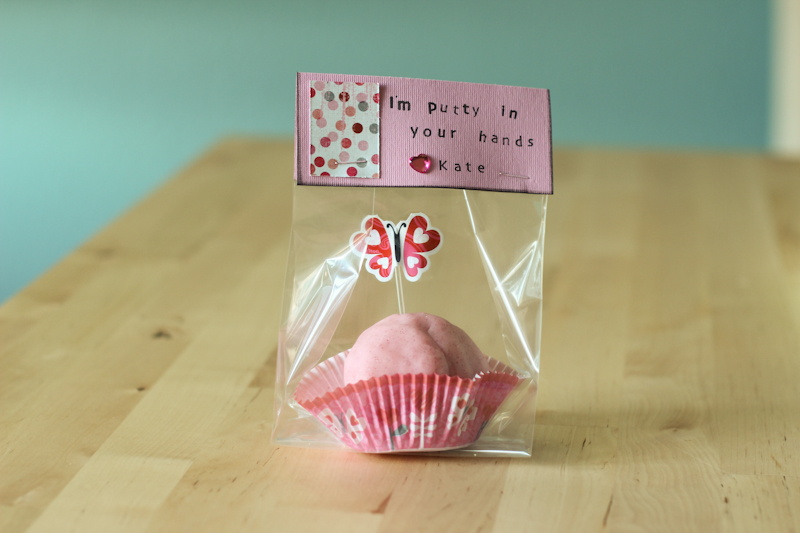 Pretty simple.  Just some cardstock, stamps and patterned paper.  Oh, and a little gem.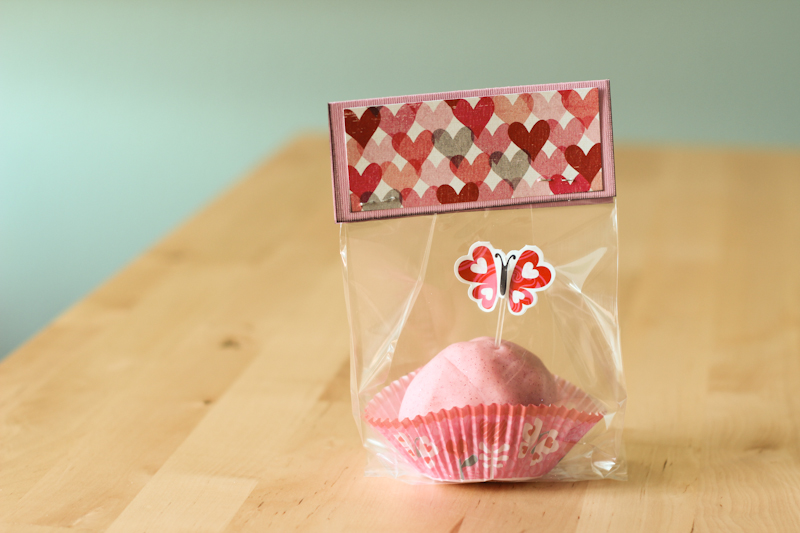 Here's the back.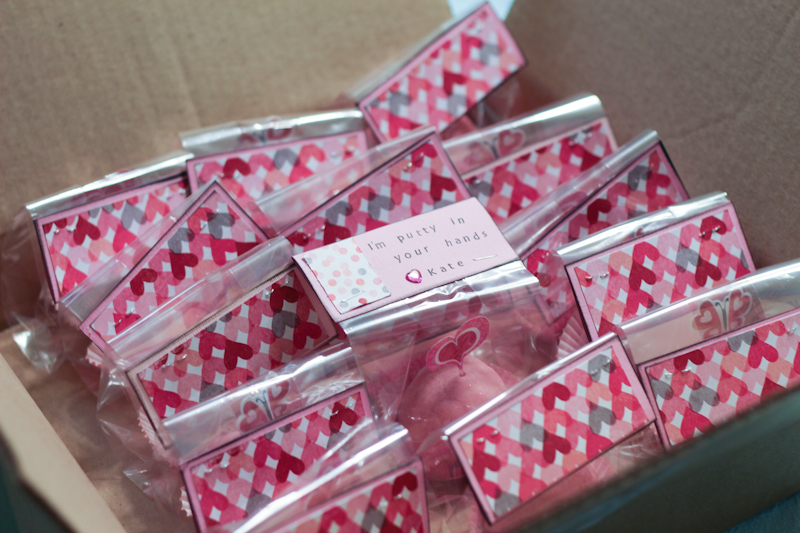 All packed up and ready to go to school!  Kate was super excited.  🙂