Let the St Patrick's Day fun begin!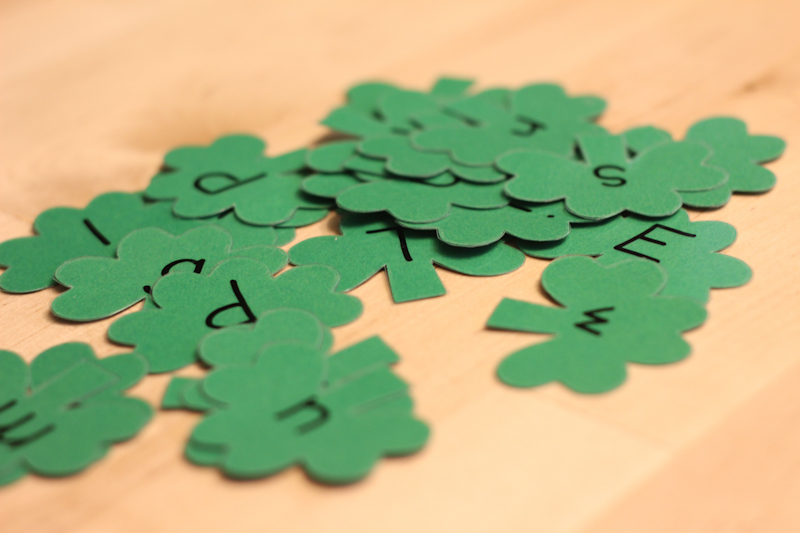 Kate has been super interested in phonics lately which is both good and bad.  Good because she's obviously learning a ton at school.  Bad because I stink at phonics.  We'll have to learn together Kate.  lol.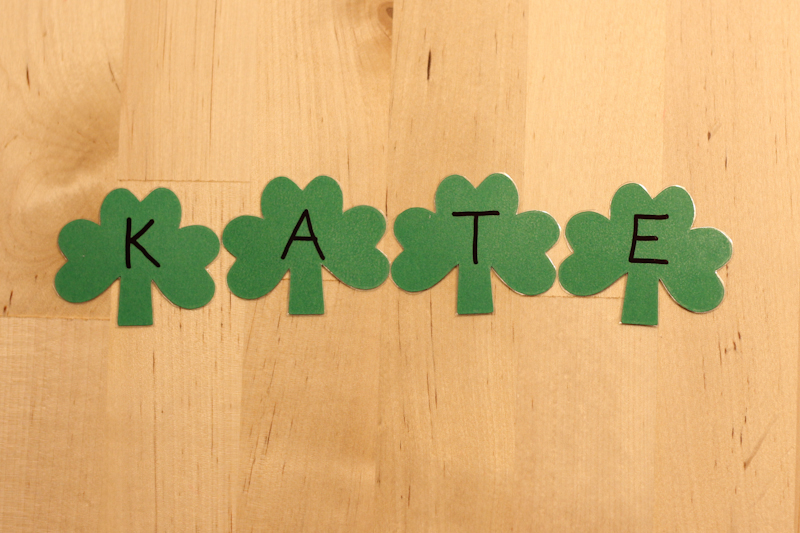 I love seasonal stuff so when I packed away the heart and arrow letters, I decided to make a St Patrick's Day version.  I created a SVG file with my SCAL software and cut out a bunch of shamrocks with my Cricut.  Yes, I realize that they look a little "off."  Rest assured that the next set I made were better.  🙂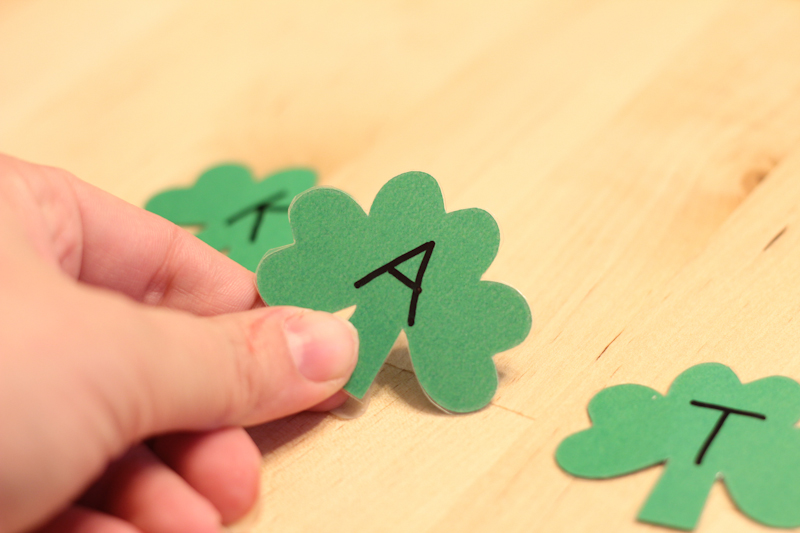 I laminated them with my super nifty home laminator and then wrote on them with a sharpie.  I know that it would look more polished if I stamped them or something, but let's face it I'm throwing these together during loud quiet time and I think they look just fine.  🙂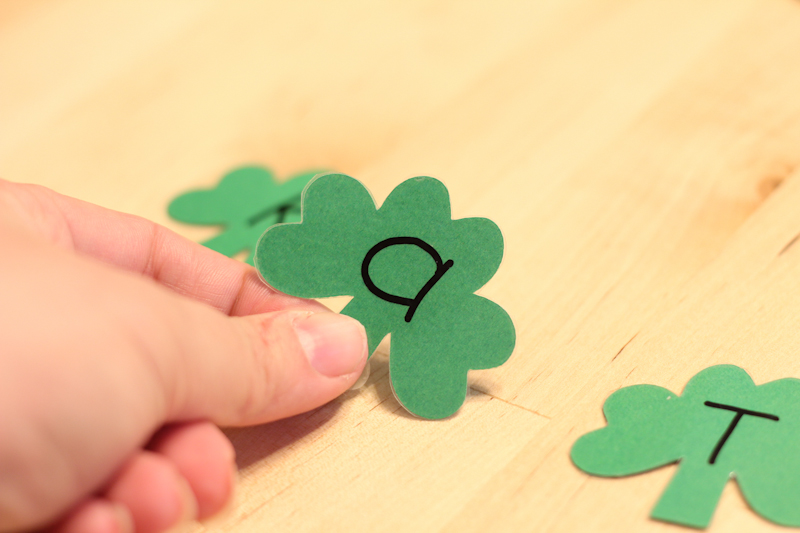 Instead of doing an upper/ lowercase match game this time, I put the uppercase on one side and the lowercase on the other.  I opted not to make them magnetic this time because Kate is not nearly as interested in her magnet board as I thought she would be.  I think because it's tucked away in a corner.  We've used the shamrocks in a couple of different ways.
1.  Putting them in alphabetical order.  I turned them all to lower case and Kate flipped them to upper case as she lined them up.  She also make the phonetic sound for each letter as we found it and we thought up words that started with the letter.  She got bored after H, but that's ok.
2.  Sounding out words.  Kate told me that she wanted to make words, so I put together simple ones like DOG and CAT and then we sounded them out together.  I wouldn't have done this with her except that she asked and she's been trying to sound out anything she comes across.  Holy cow.  My baby can read!  (Not really, but she's pretty darn close.  lol.)
3.  Sorting.  We haven't done this yet, but I've thought that she would flip them all over to uppercase or lowercase.  She *loves* to sort thing.