It's like the project that won't die.  ::sigh::  This is why I've always tried to keep up in years past.  I'm pushing through though because it's so darn fun to look at the next year!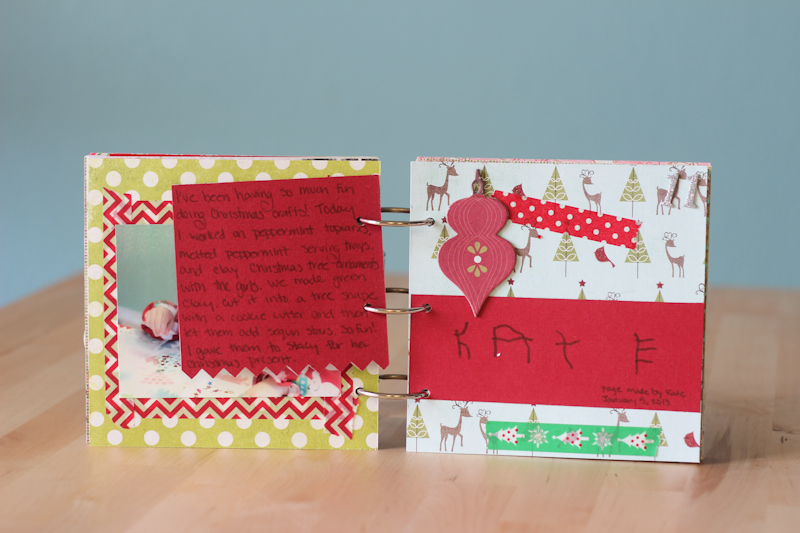 Day 11:  Kate *loved* making this page.  I think that when I've finished with all of my Christmas layouts/ December Daily this year, I'm going to go through and box up all of the stuff that I'm not in love with.  Then next year Kate can either make her own December Daily or Weekly or whatever.  I think she would get a huge kick out of that.  Maybe with a focus on writing instead of pictures?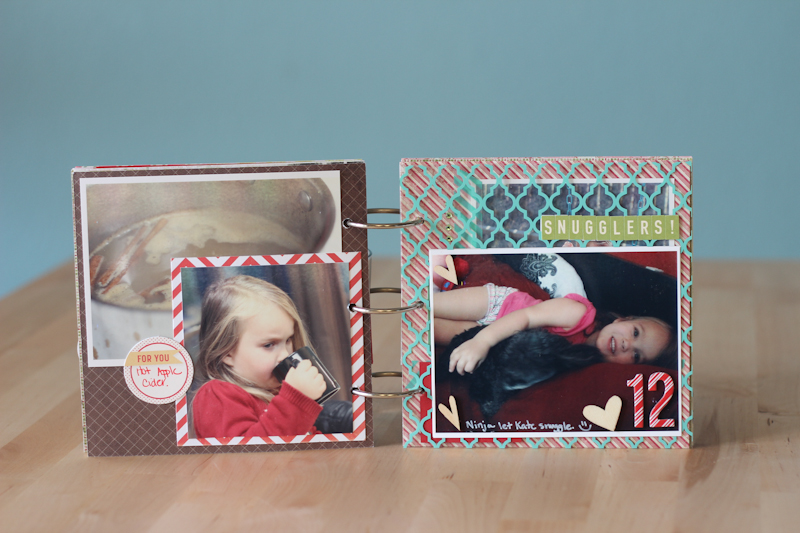 Day 12:  Poor Kate was sick so we snuggled all day.  Love the transparency (Hambly) and the wood veneers (Studio Calico).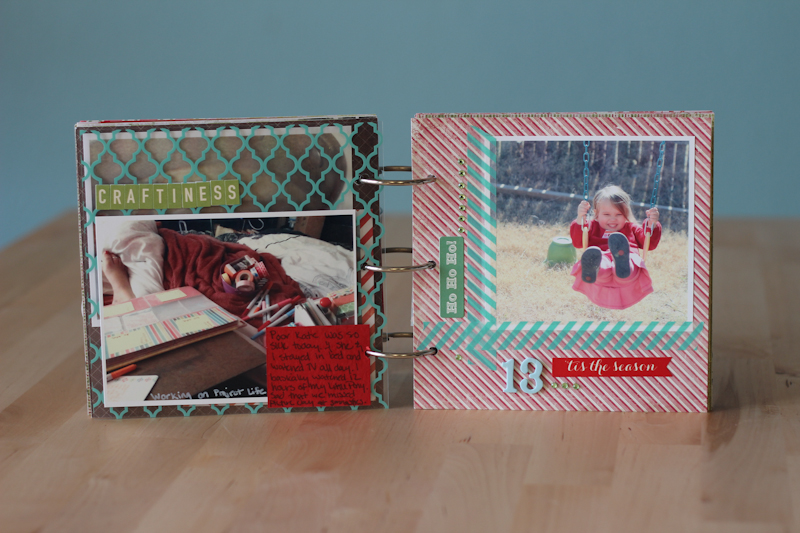 Day 13: Pretty simple, but I did spice it up a bit with some jewels.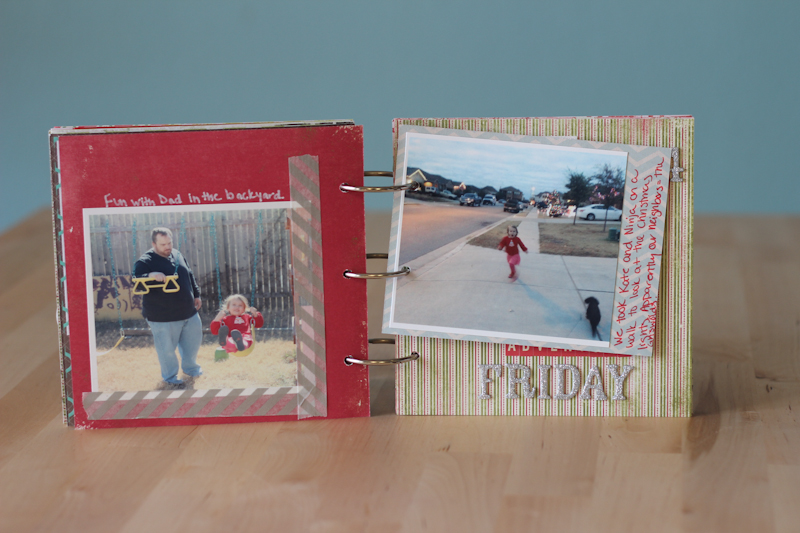 Extra little page.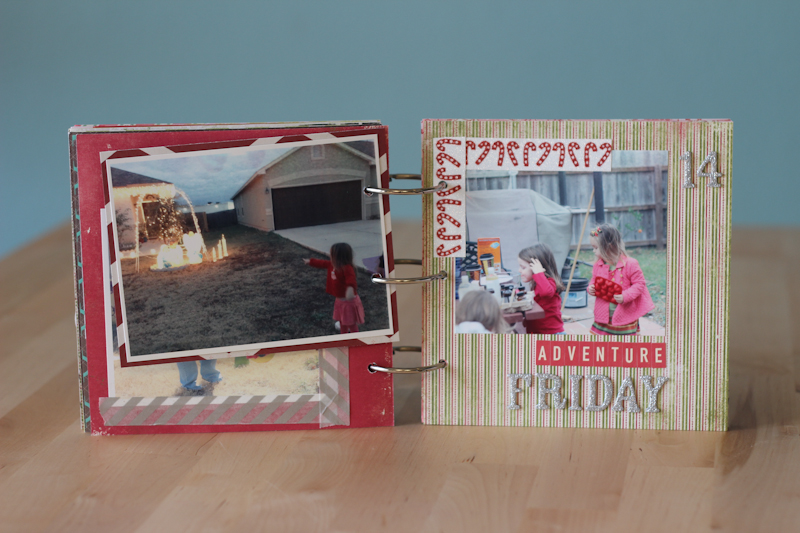 Day 14.  Not a great picture.  In my defense, we were having too much fun to mess around with the camera!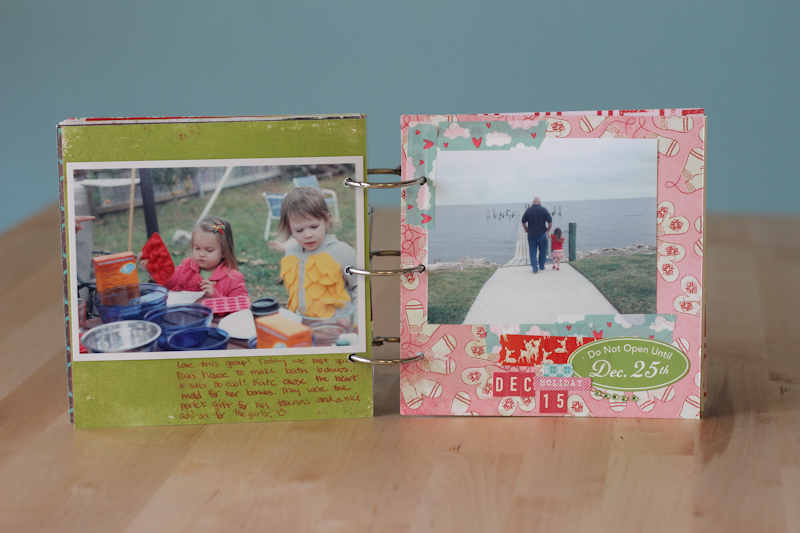 Day 15:  I was shooting for a little embellishment cluster with the stickers in the corner, but it didn't quite come together.  Oh well.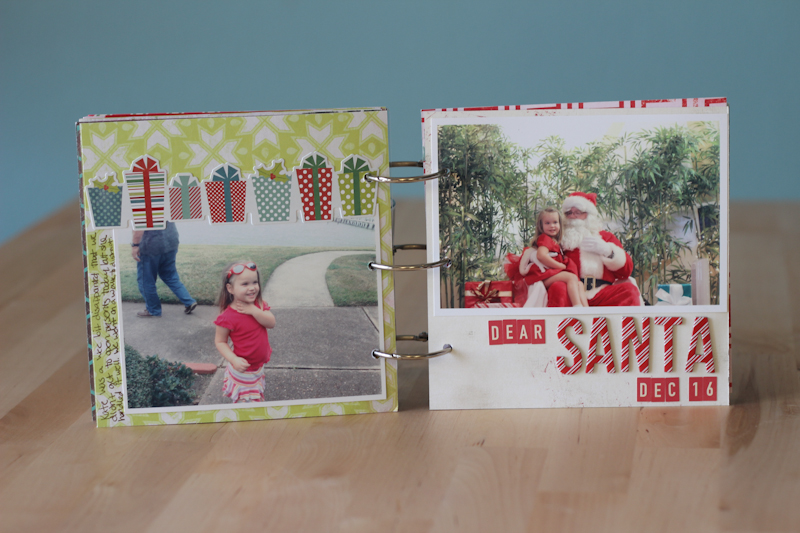 Day 16:  Santa!  (Still obsessed with those Thickers by the way.  Why didn't I buy more than 1 set when I had the chance!!!)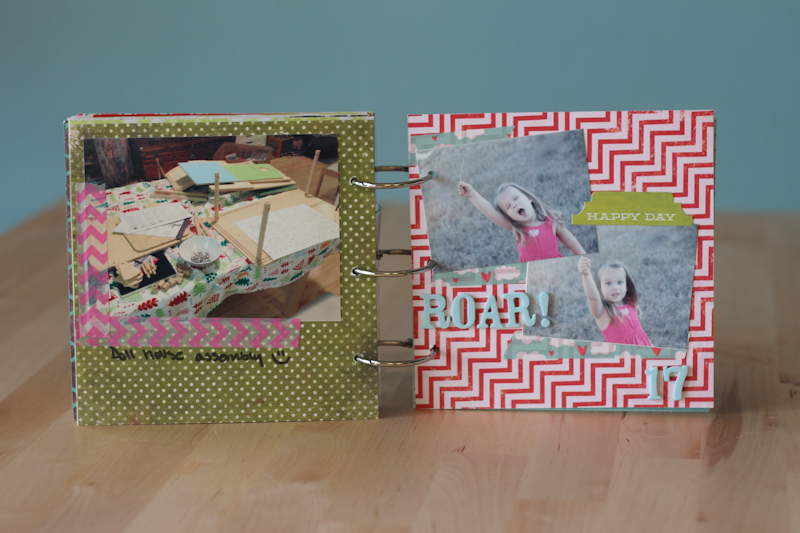 Day 17: Roar!  I should really pull these into photo shop and run a filter on them to give the background a bit of color.  Still cute though.  🙂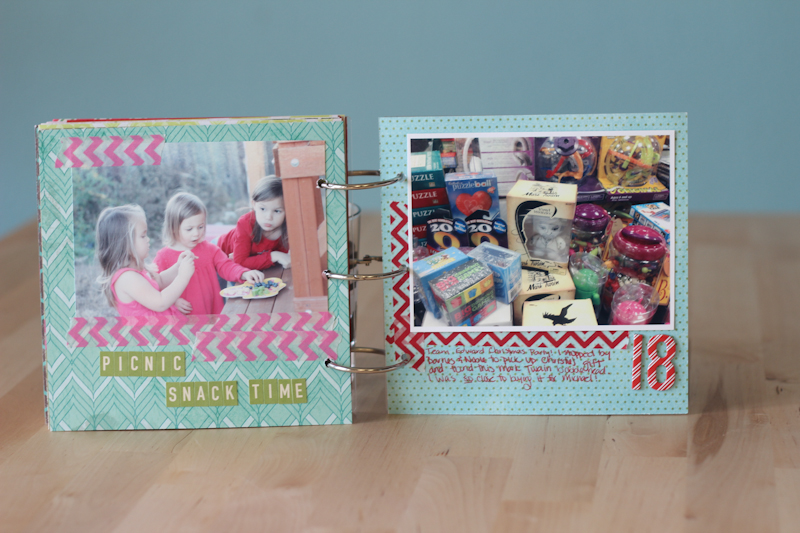 Here's the back of day 17.  Picnic time.  🙂