I made a lot of progress on the skirt this weekend, but I was derailed by our lack of an ironing board.  Usually I just iron stuff on top of a towel on our kitchen island, but I don't think that's going to cut it this time.  All that's left though is to hem the top and bottom!  More on the skirt later.
Michael gave me my birthday present early since he's going out of town and I am thrilled!  I have been wanting Project Life for a *long* time.  Like almost a year and a half.  I couldn't believe it when I opened the box from Amazon and saw this: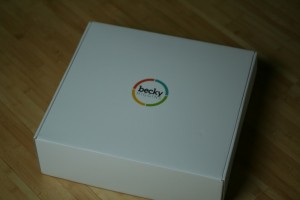 Squeee!  It so awesome.  All of the components are well thought out and of a very high quality.  He picked out the turquoise one and it's gorgeous!  Here's the binder.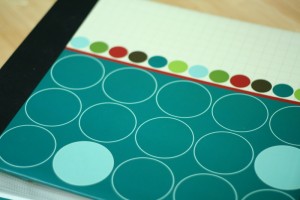 And the page protectors are super thick.  It's luxurious.  🙂  The idea is that you take a picture every day and then they go in these divided page protectors.
Then you journal every day on the cute little cards and fit them in the page protectors too.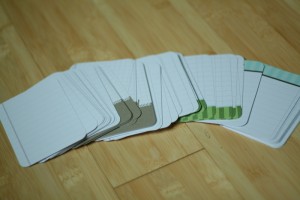 At the end of a year, you have a really awesome "scrapbook" that showcases the every day memories.  I'm probably most excited about being "forced" to write something every day.  My birthday is the 31st and I'm going to start the project then.  I can't wait!  I keep pulling all of the components out of the box and playing with them.