Mia has a massive backlog of school work, so I had planned to use today to catch up. But then I woke up and it was absolutely gorgeous outside. The kind of day that it's a crime to waste. So I made a snap decision to pack the kids up and drive to Mother Neff State Park! Literally, we were walking out the door within 20 minutes of me checking to see if they had available reservations. lol.
It's such a fun park! It's a little over an hour away, but I dug out the kids' headphones and tossed their iPads in the backseat so it was blissfully quiet. I will say that one of the unexpected perks of virtual school is that everyone has their own iPad. lol.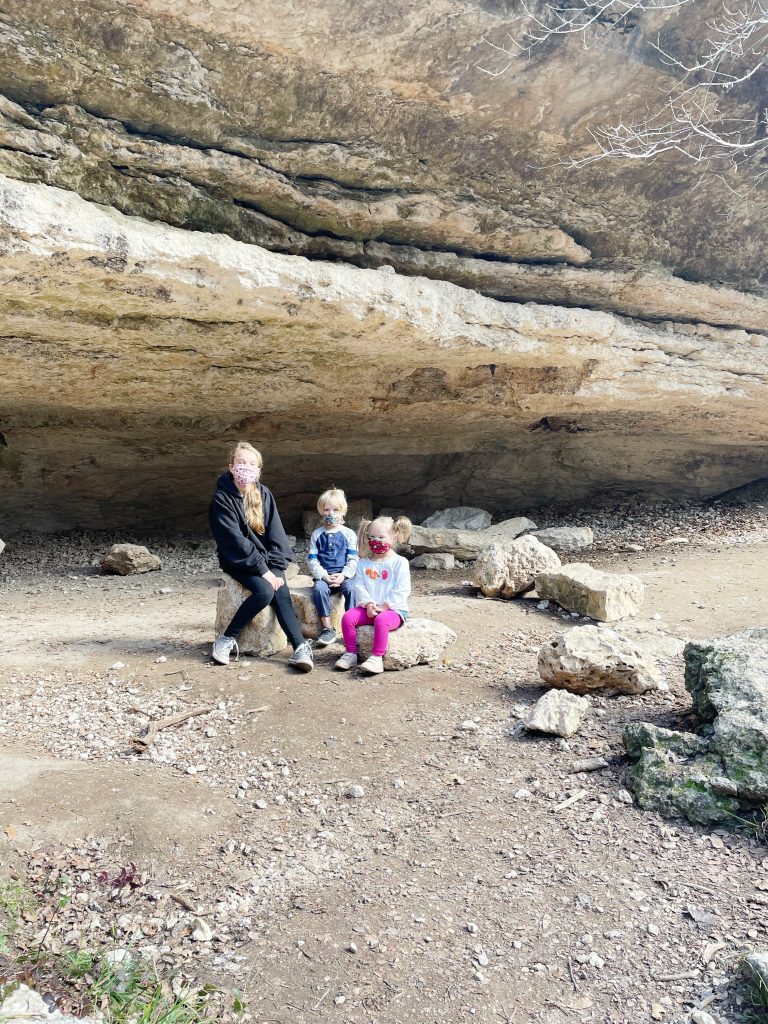 And once we got there it was perfection! It's for sure not stroller accessible, but I threw a mai tai in my backpack and crossed my fingers that I wouldn't have to use it. And Mia was such a trooper! We didn't hike for 10 miles or anything, but she did great over a pretty uneven "rustic" trail. Our first stop was this cool cave. More of an overhang, but I'm not complaining.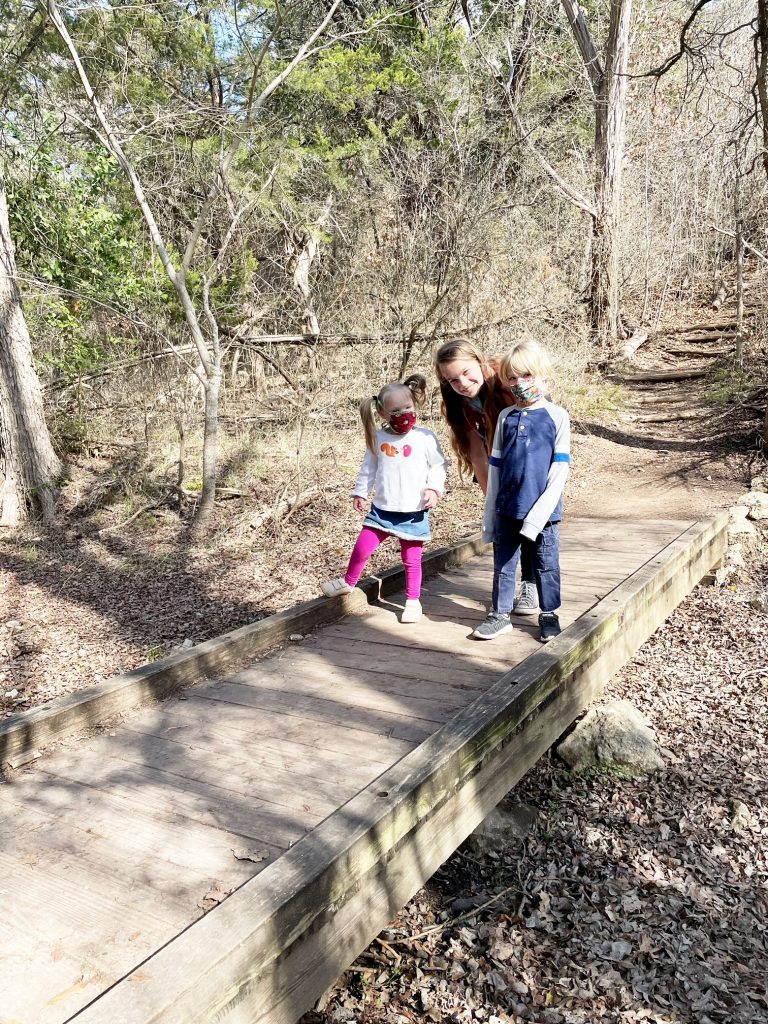 Then we followed the well marked trail to a little pond. So much fun! We hiked back to the cave since that was where we had parked and had our little picnic. Pro tip: leave most of the food in the car. 1. You don't have to haul it around. 2. It's very motivating for kids when they find out that they have to hike back before they can eat. lol. (I did have an emergency stash of apple sauce pouches that I let them have on the walk.)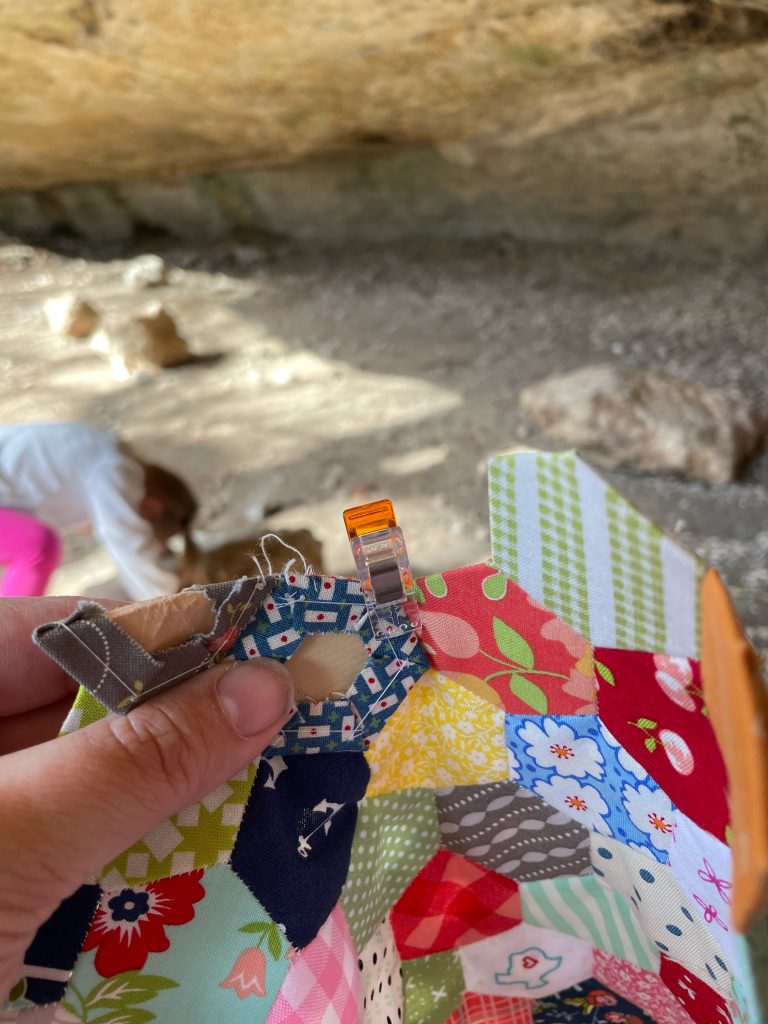 I snuck in some time to work on my hexies, naturally. lol. I remember when the twins were born and I wondered if I would ever be able to take all 3 kids on adventures by myself. It was so easy when it was just Kate and I and I was worried that I would never get back to that. I am happy to report that there is "life after twins." lol. And I wouldn't change a single second of it. 🙂