I'm writing this on November 1st which means that I have 2 months left to work on my (rather lofty) 2020 goals. Seemed like a good time for a check in so I sketched it all out in my bullet journal and I've actually made more progress that I thought!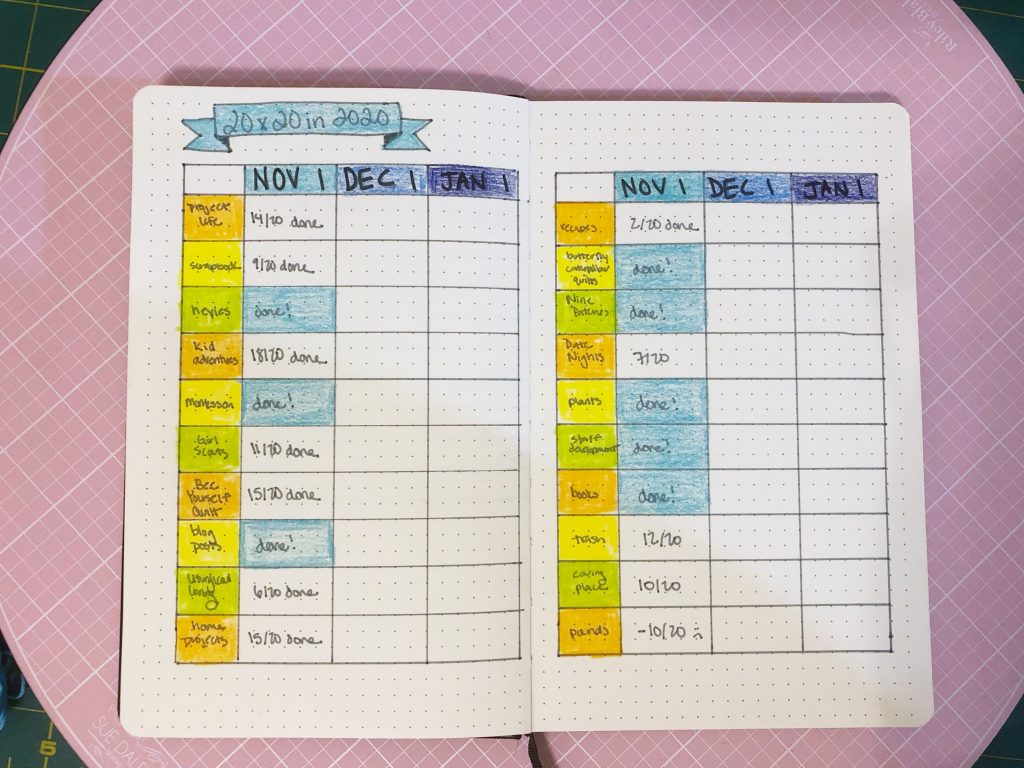 I left a spot for a check in on December 1st and then a final update on Jan 1st. To my surprise, I've actually completed 8 of the 20 goals! And I think it's totally possible that I could finish 4 or 5 more before the end of the year.
I've really enjoyed this. So much that I'm considering doing 20×21 in 2021. lol.