How is it already March?!? February just flew by. Since I didn't manage to blog at all last month, I'll try to make this a juicier recap with some pics. 🙂
February Goals:
Butterflies and Caterpillars. I did pretty good on this one! I now have all of the red, orange, and yellow blocks done, plus I finished all of the 9 patches! Here's a pic showing the caterpillars all laid out on my grandmother's bed. I was going to do the butterflies as well, but Mia's school nurse called so we had to cut sewing day short so I could go pick her up. I'm feeling decently well about my progress, I just need to make some decisions about the green and blue fruit. Why are decisions always the hardest part?!?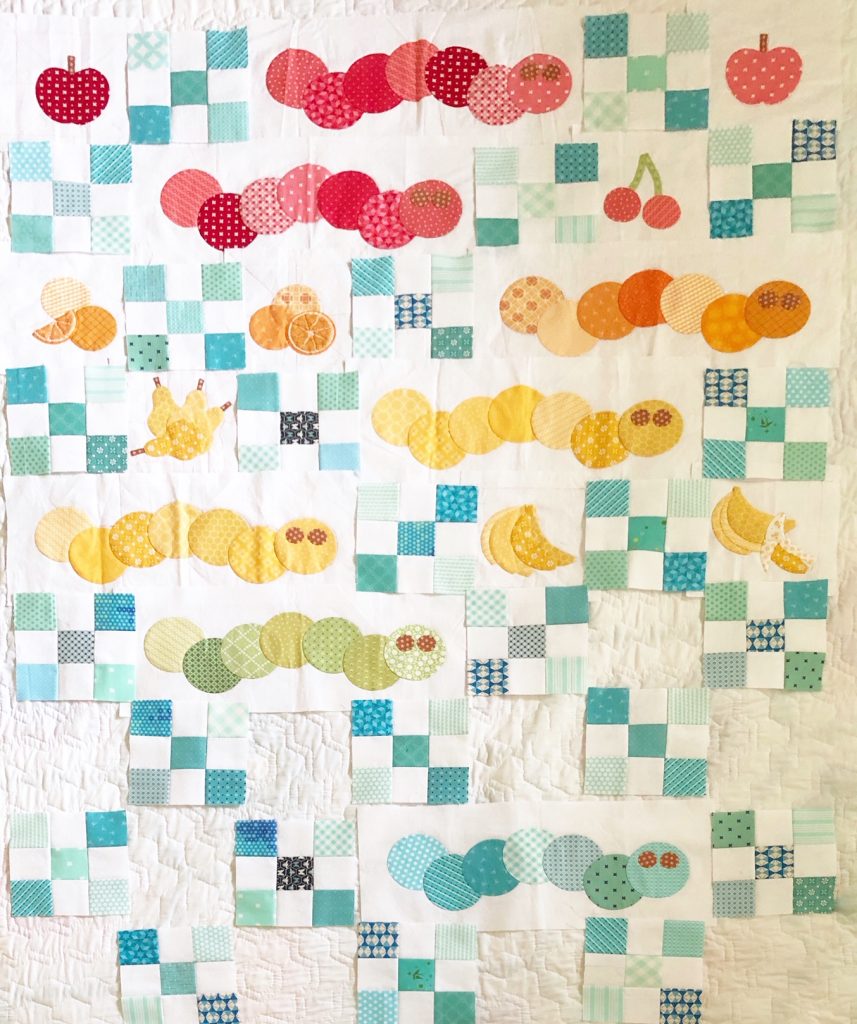 2. EPP Workshop. You guys! I was so nervous about this and it ended up being amazing! RaptorDad helped me to make a powerpoint (read: RaptorDad made me a powerpoint as I quietly panicked the night before the presentation. lol)
3. August Project Life. Well, I managed to do one week so that's something? I need to commit some serious time to this.
4. Scrap 10 current pages. Nope. But I think this week I'm going to have a mixed media playdate with Kate and then I'll have some backgrounds to work with.
5. Montessori Trays. Sensing a theme? Although I did find some Leap Day printables that were fun so that's something at least. I went ahead and printed off some St Patrick's Day printables while I was there.
6. Girl Scouts. Finally a success! (of sorts. lol.) This probably needs to be it's own blog post, but let's just say that all of the paperwork is finished. And we all really enjoyed our unscheduled trip to the beach. lol.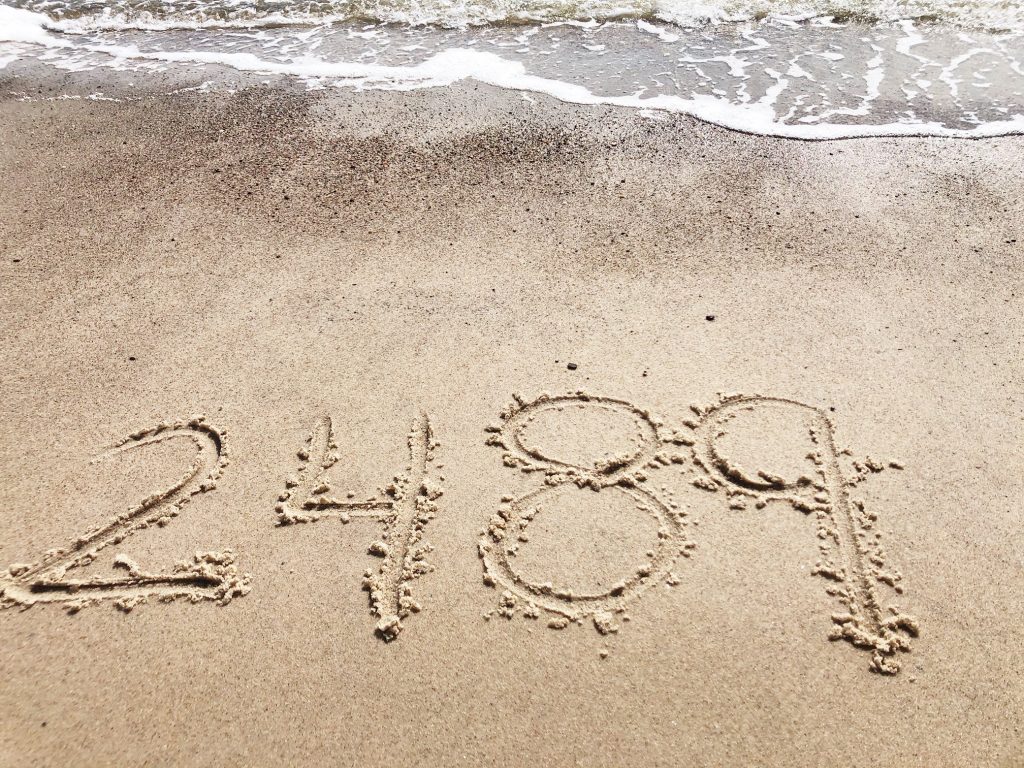 7. Hexies. I've actually gotten some stuff done with these! I'm actually almost done with my last super hexie; I should be able to finish it this week. Of course, I ran out of papers and I can't cut anymore since I've switched computers, but I have enough to finish the main block and I'll just baste the extra 3 of each hexie as I take the other papers out. Feels good to be making some progress!
8. Blog. hahahahahahaha.
9. Date nights. None. Whomp whomp. BUT! I have a plan! My friend and I are going to start swapping babysitting so that we each get one date night a month. And RaptorDad surprised me with an at home murder mystery kit and I'm super excited about it! I think we're going to do it this week! <3
10. 10 k steps a day. This was a pretty epic fail. In fact, I'm not even going to look up the data.
To be honest, February kind of kicked my butt. I had 2 huge girl scout events (horseback riding and NASA), which were super fun, but involved a ton of paperwork and organization. I had to deal with not only Kate's cookies, but the troop cookies as well (although I have the most awesome cookie mom ever! Without her, I would be in a loony bin.) Mia and Kate both got sick. And I had to plan for the EPP workshop. But that's all in the past! It's March now and I have a feeling that it's going to be awesome. 🙂
So let's set some March goals!
Butterflies and Caterpillars. I need to decide on the embroidery (why am I having such a hard time committing?!?) and actually start doing it. Now that all of the 9 patches are done, I can start assembly of the rows that are finished once the embroidery is finished. I also need to make some decisions about the green and teal fruit. If I could figure that out, I could prep it and take it to camp this month when I go with my girl scouts.
Scrapbooking. I want to get some more white cardstock and do a big batch of mixed media backgrounds. Then hopefully I can get some pages done.
Project Life. ::sigh:: I love this project so much, but I just can't seem to get any momentum! Maybe I should try to order a bunch of prints. Editing the pics is always what slows me down… So yes, I think my March goal will be to order prints for August through the end of 2019. Spoiler alert: there's no way I'm getting this done. lol.
Road Trip Prep. We decided to go to Houston for a few days over spring break and Kate is requesting a road trip activity book. Ask and you shall receive! What kind of theme… Maybe I should look up a badge she can earn? Decisions, decisions.
Hexies. Finish the 12th super hexie! And sort the prebasted hexies for the last 3 blocks of the second set.
Pixelated Heart Quilt. I found the perfect backing fabric! I'd love to go ahead and making this into a quilt sandwich and start quilting it!
Bluebonnet Pics! Y'all! The bluebonnets are starting to come up! Time to find some sundresses and plop my kids down in the weeds!
Tomatoes. Speaking of plants, I bought 2 tomato plants. I'm sure they'll be dead soon, but for now they look ok! Probably because they're sitting on the windowsill in my kitchen so RaptorDad has been watering them. lol.
Blog. Maybe I'll do better this month? lol.
Move more. I didn't start until today, but I'd like to move my body for 30 minutes a day. This can be as simple as going for a walk. (Which I did this morning with Xander!)