How is it already the 10th?!? June flew by! Speaking of, let's take a look at the goals, shall we? I actually got a decent amount done!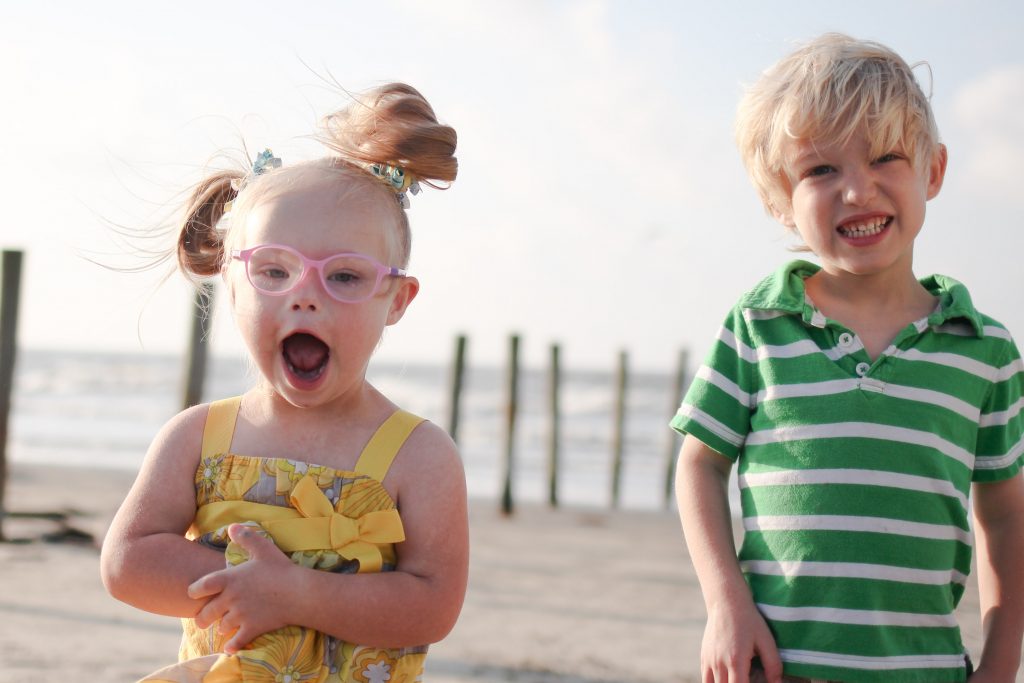 Project Life 2018. Done! Yay!!! It always makes me happy to get a new album onto my book shelf. 🙂
Scrap. Honestly, I didn't get much scrapping done this month, but I did get 2 new layouts done. Still need to set aside a large chunk of time and work on mass producing some backgrounds.
Sewing. Um, I officially moved the unicorn quilt to the Christmas gift pile. lol. AKA I didn't work on it at all! The thing is, it's not even going to take me that long to finish the top, but I'm at a spot with a coping border and I'm worried all of my seams won't line up. I should probably just accept that my seams won't line up and move on, huh? lol.
Hexagons. I sewed together the big chunk! I also laid it out on Mimi's bed and we discussed how big it should be and I've decided that scaling it back just a little bit will be just fine. So I need to make 3 more super hexie blocks, not 7. Yay! Here's RaptorDad holding it up for me. I'm officially 1/3 of the way done!
Windchime. It took a lot longer than expected to stitch together the hexies, partly because I ended up needed a ton of joining hexies! So, no progress on wind chime this month. ::pouty face::
Applique. I didn't manage to work on this at all this month either…
Charm Quilt. My amazing Mimi took pity on me and added a bit more quilting to the borders and helped me bind it so it's officially done! We have all loved snuggling under it together!
Beach pics. Better! I'm obviously still awaiting some magical trick to have all of my kids smiling and looking at the camera at the same time (I suspect this magical trick is to hiring a professional lol) but I'm mostly happy with how these turned out. And we had a fantastic time at the beach!
Beach Trip Prep. Well, I caved and just let the kids watch movies the whole way there. Oh well. My mom and I had a lovely chat!
Montessori Trays. Big fat fail.
Should I even bother with July goals? lol. Of course!
Project Life. Finish gap. Which is only 2 layouts and I even already have the pics printed! Need to just get this done.
Project Life. I would like to tackle May of 2019 just in the interest of not getting further behind.
Scrapping. I'm not even going to set a layout goal because my scrappy mojo appears to have taken a vacation, but I do want to make a big stack of mixed media backgrounds. I think this would go a long way towards coaxing my mojo to return!
Hexies. Honestly, I would be taking a break from my hexies if not for the fact that my quilt guild is having a UFO contest this year in which we listed 12 projects and then they draw a number each month and we work on the corresponding project. Guess which number was pulled this month… Number 1 which was my hexies. lol. Clearly I'm not going to finish the top this month (this year?) but I do want to finish super hexie block number 10.
Christmas Half Square Triangles. I pulled this out again this week and started working on it some more. I've now gotten half of the rows completed. I just need to trim down the other half of the squares and sew them together. Then I get to decide what I want to do with the borders. 🙂
Take my kids swimming.
Make popsicles with kids.
Take kids to the splash pad.
Library with kids.
Thinkery with kids.
Notice anything about the last 5? They're not crafty goals, but they are the most important goals on the list to me! Our summer is over halfway over! And I feel like we've been so busy that we haven't "done summer" yet! So these are some easy goals to remind me of what my real purpose is this summer. <3 <3 <3