It seems crazy that I've only been quilting for a year because my Work in Progress pile is multiplying at a prodigious rate!  What can I say, I love to start new projects.  🙂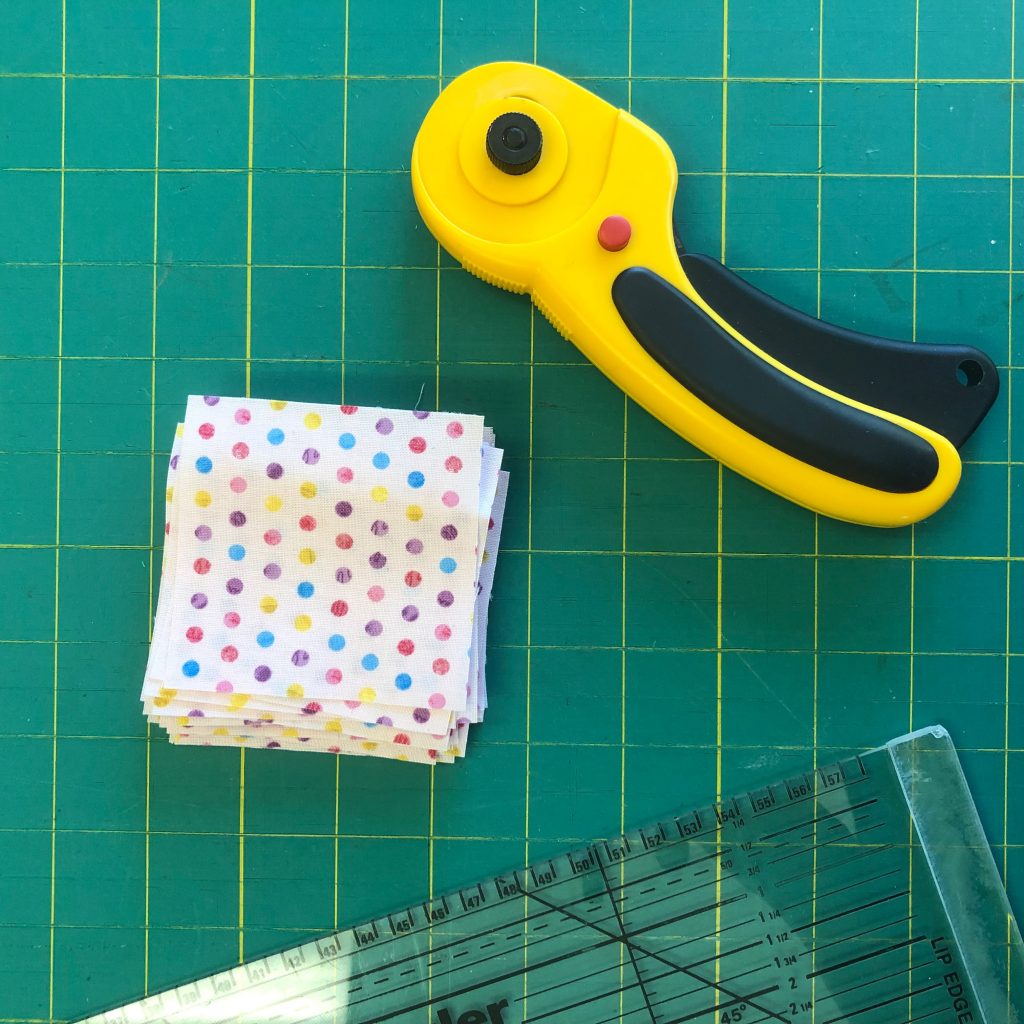 This morning, I'm working on cutting out squares for a unicorn quilt I'm making for Kate.  It's a kit and I'm learning so much while I work on it!  I think that hand work will always be my favorite, but there's no denying that this is much faster.  lol.
And check out my hexies!  Here they all are laid out on my grandmother's bed.  I think I've just about decided to make a wall hanging instead of a king size quilt.  My original plan was to make 64 of these blocks.  Each one is 75 hexagons and I have 15 of them done.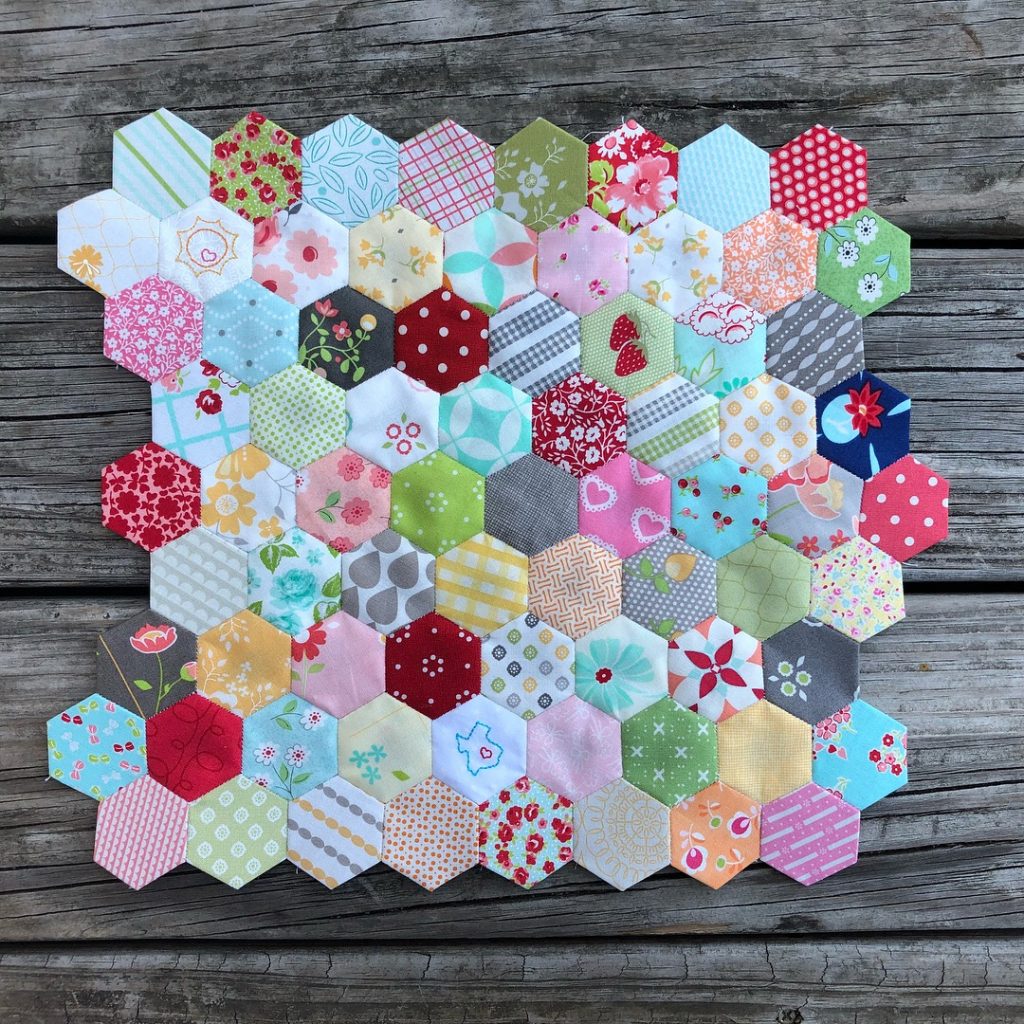 I currently have enough hexies basted to make a total of 36 blocks and I think I'm going to call that big enough.  I have other projects I want to work on!  lol.  Also, the more time I spend on this, the more I cringe at the thought of the damage it would sustain if I actually put it on my bed.  Once I have the 36 blocks made, I'm going to play around with the layout.  I might do 7×5 and put it above my bed, but I might do 6×6 and hang it on the wall in my living room.  Either way, I want to wrap it up because I want to start on a Windchime quilt!
I have about 10 other projects in the works as well.  lol.  What about you?  Do you finish 1 project before starting the next or are you a "serial starter"?