Y'all.  Whole Foods makes this insanely addictive cake called a Chantilly Lace cake.  It's RaptorDad's favorite.  🙂  Considering that every time we venture into a Whole Foods I manage to blow the grocery budget on gourmet olives and baked goods, I decided that I needed to learn how to bake this cake myself so I could limit our exposure to temptation.  lol.  After much searching, I found a copy cat recipe that looked pretty amazing and assembled all of the fancy ingredients.  Except for, you know, sugar.  lol.  So back to the store we went.  Y'all.  It did not disappoint.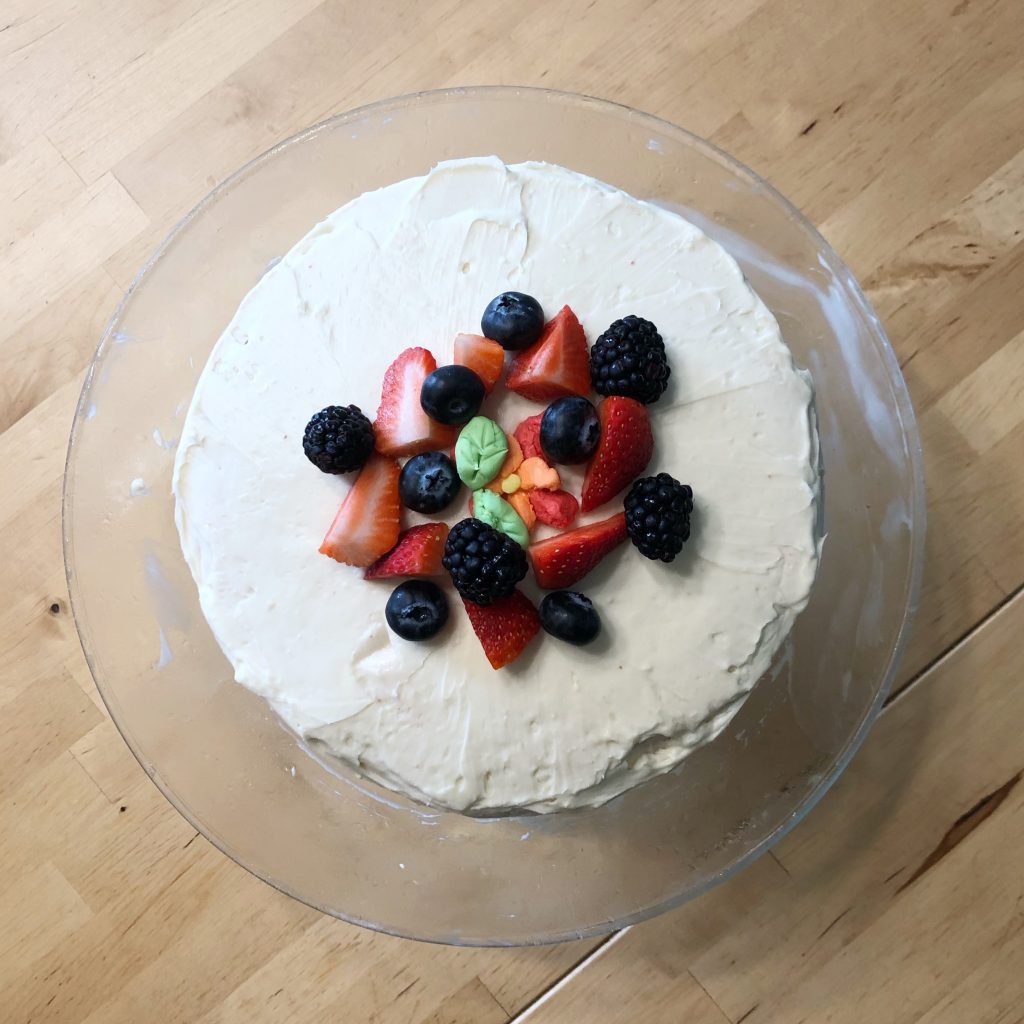 It's probably a good thing that this recipe is insanely complicated because if it was easy, I'm afraid I'd be making it once a week and we'd all gain 1000 pounds.  lol.
Kate was working on her edible model of the Alamo (why???) that was due today, but she took a break to make a fondant flower for the cake.