Field trip time!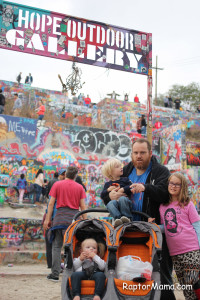 Kate was working on her painting badge for girl scouts and one of the steps was to "get inspired" and look at different paintings by different artists.  I think the writers of the badge requirements envisioned us spending the day at an art museum, but y'all, this was way more fun!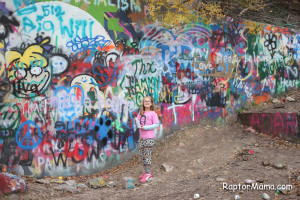 Plus, we got to play with spray paint!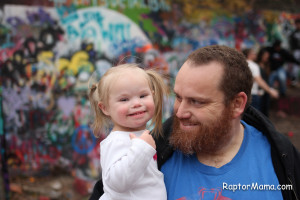 To say that is wasn't double stroller friendly would be a massive understatement, but we still had loads of fun.  We just stayed on the bottom level.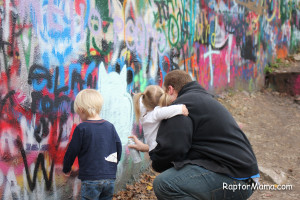 I'd love to come back one day without the babies and climb up to the top!  There was so much cool graffiti to check out.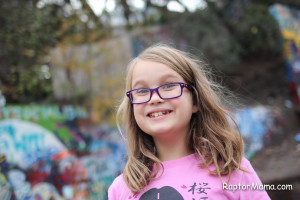 And Kate was thrilled to finish up her painting badge!  All in all, 2 thumbs way up for the Hope Outdoor Gallery.