Still loving these kits!  In fact, I just knocked out my 4th layout and I think the number of cards was pretty spot on.  🙂  But I'm getting ahead of myself.  Here's the second layout from the kit, week 50.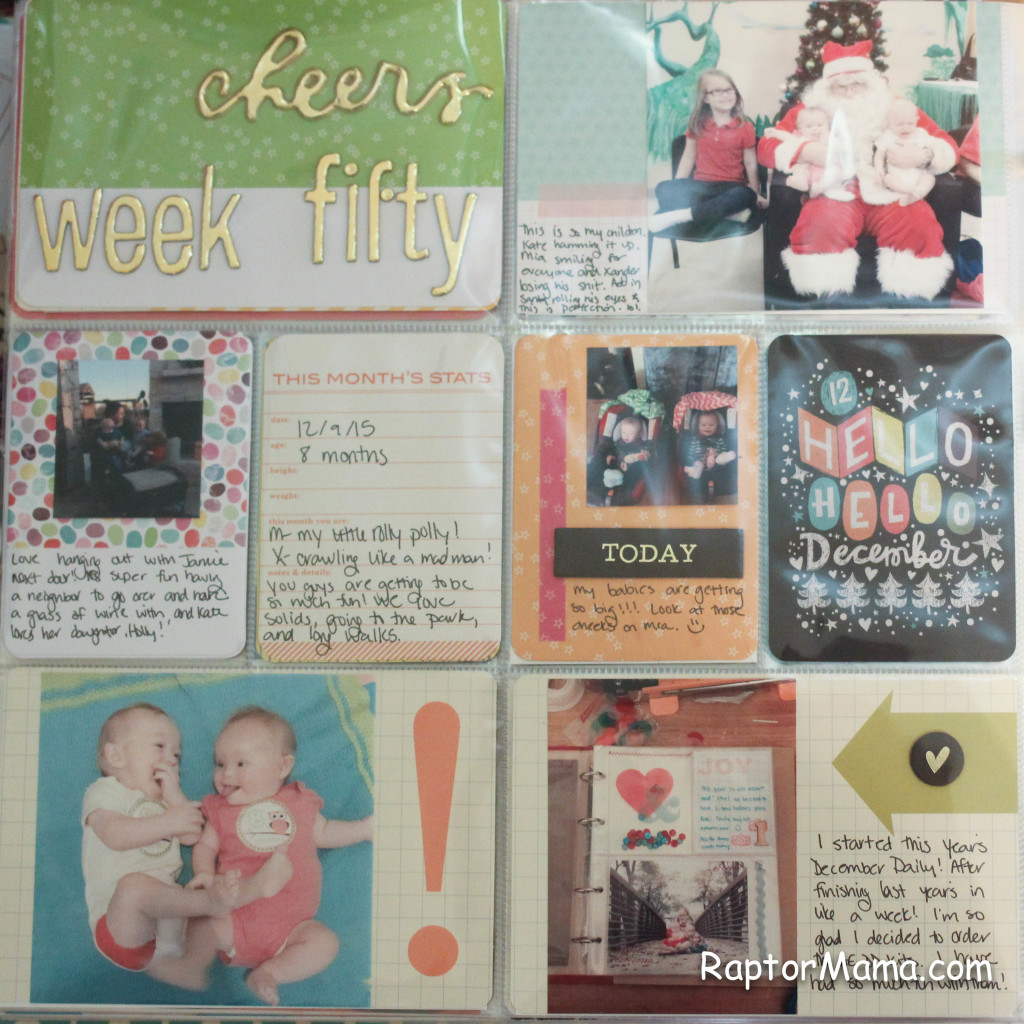 Since I had so many cute cards and embellishments that I wanted to use, I printed 6 photos as 2×2 squares.  It also lets me save on printer paper since I can get all 6 to print as 1 4×6 photo!  🙂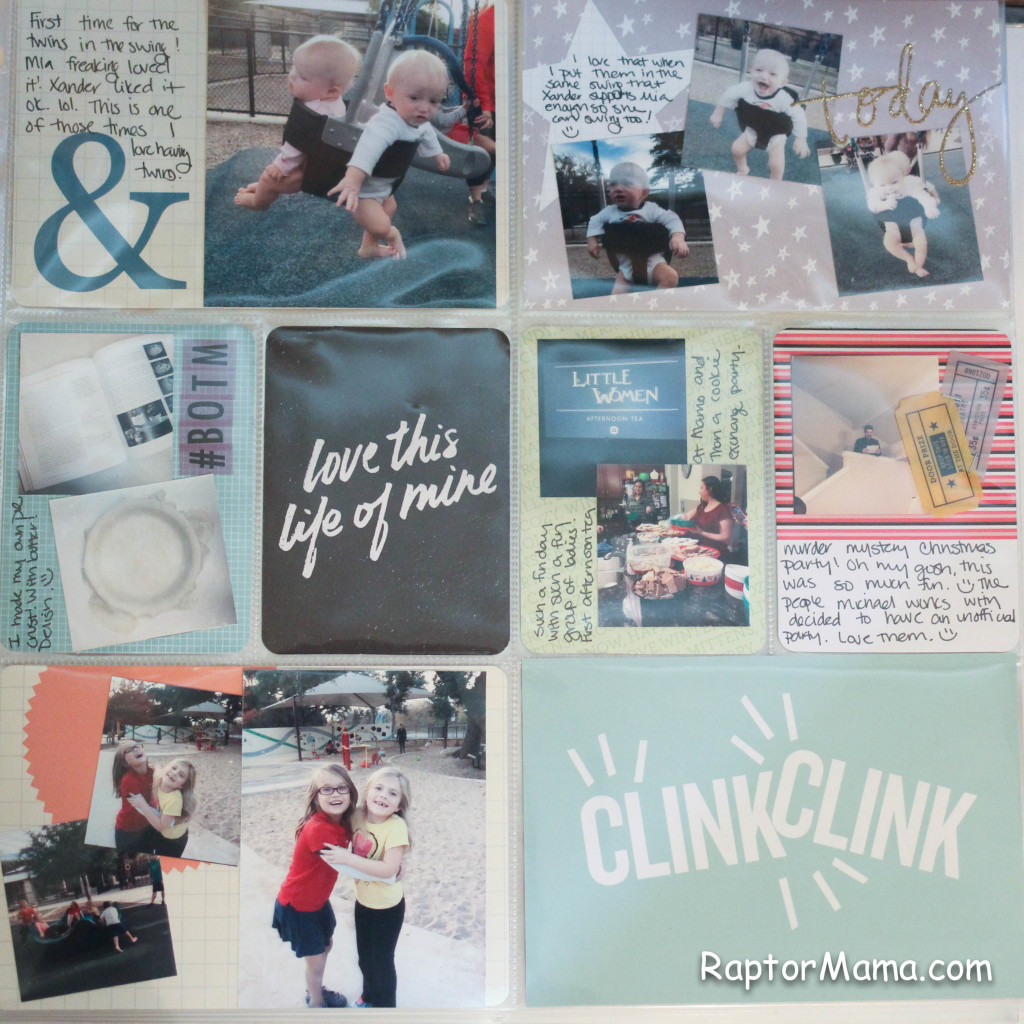 Plus, I loved getting to include bunches of instagram pics.  🙂  Now the question…  Go back and fill in the gaps for 2015 or play with the January kit…  Or both!