Continuing with my theme of using up older collection, I pulled out my October Afternoon Midway stuff.  I have to say, having had both Two Peas and Archivers close has really cut down on my shopping.  I wish we had a store where I could go look at stuff!  Luckily, I have enough patterned paper stockpiled to scrap for the next 10 years without buying anything more than cardstock and tape runners.  lol.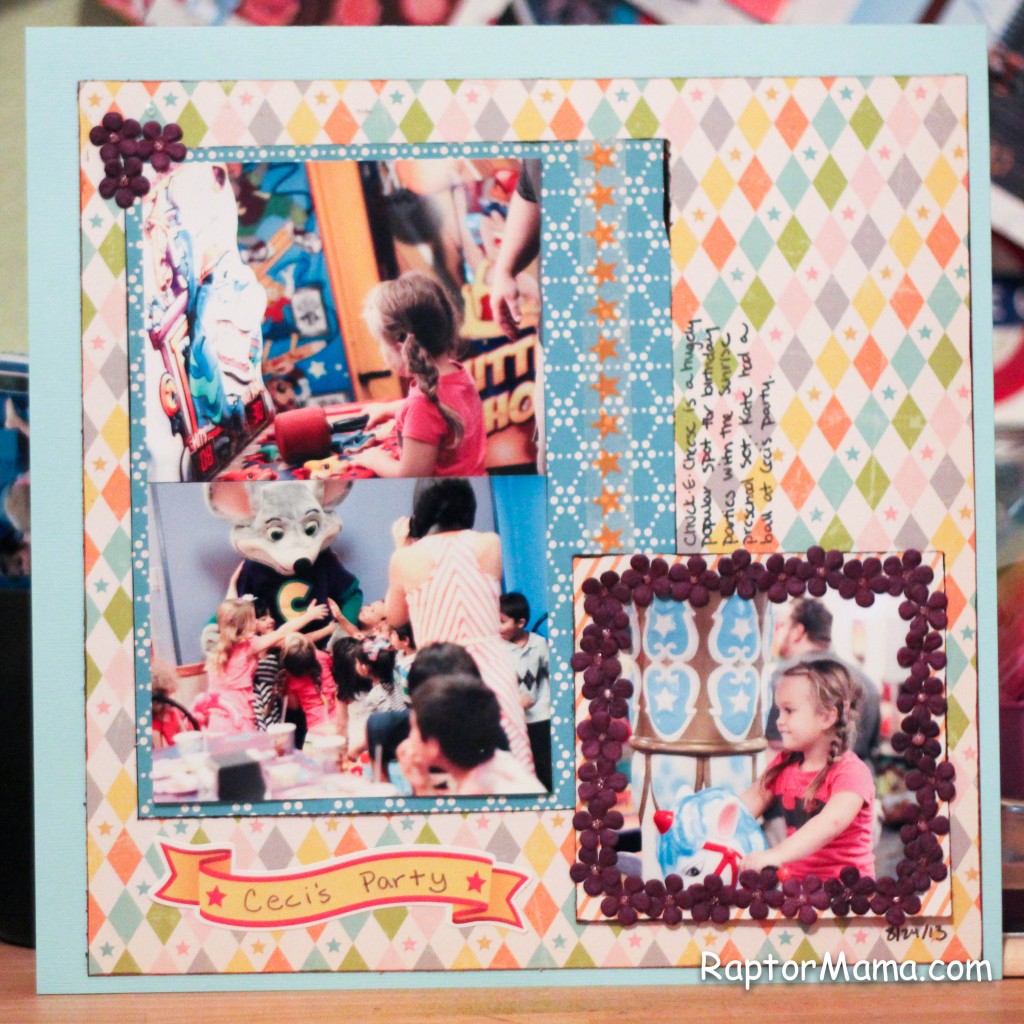 I decided to make a frame out of some Prima flowers.  I think I like it?   I finally used up all of my tiny brads so I used stickles to dot the centers.
Initially I wasn't going to do this layout, but then I realized the arcade stuff would look pretty awesome with the Midway papers.