And I <3 this rainbow chevron paper.  I've actually used it all up!  Clearly I need to order some more.  🙂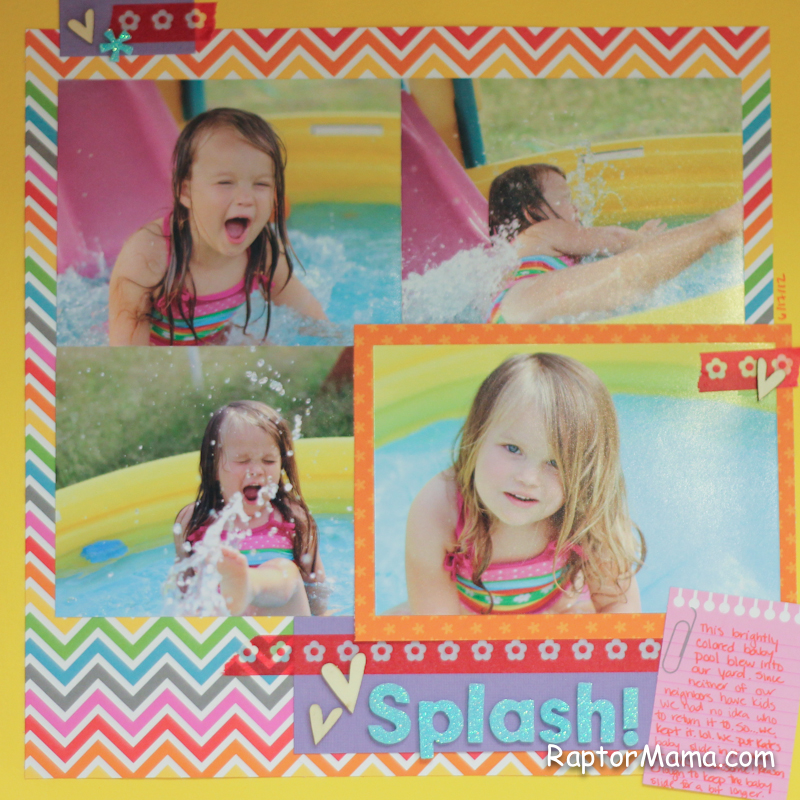 This page actually went together pretty simply.  I cut the chevron paper down to 11×11 and taped it to the cardstock background.  I trimmed the photos a bit, and then matted the focal point photo in the orange paper.  Then I slid a scrap of purple cardstock underneath.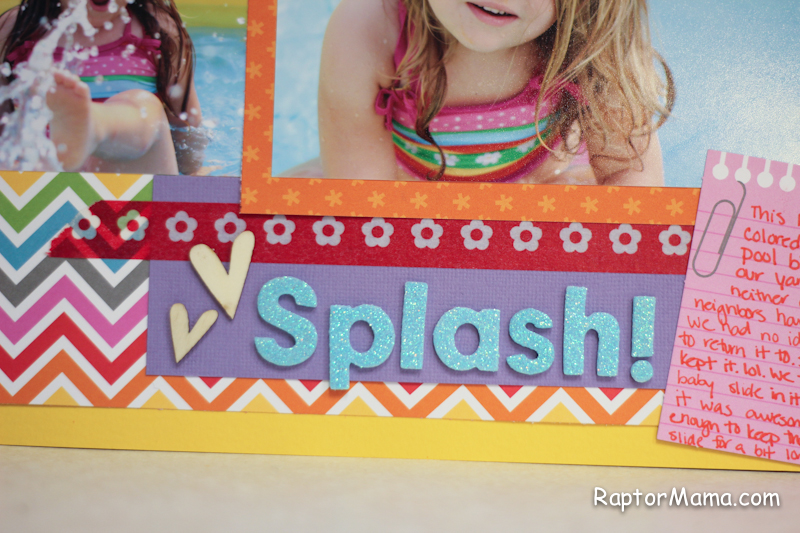 Title is these glorious glitter foam thickers (These might be a slightly different color.)  I may need to order a case of them.  I used the journaling card out of the library pocket and saved the pocket for later.  A bit of washi tape, a few wood veneer hearts and it's done!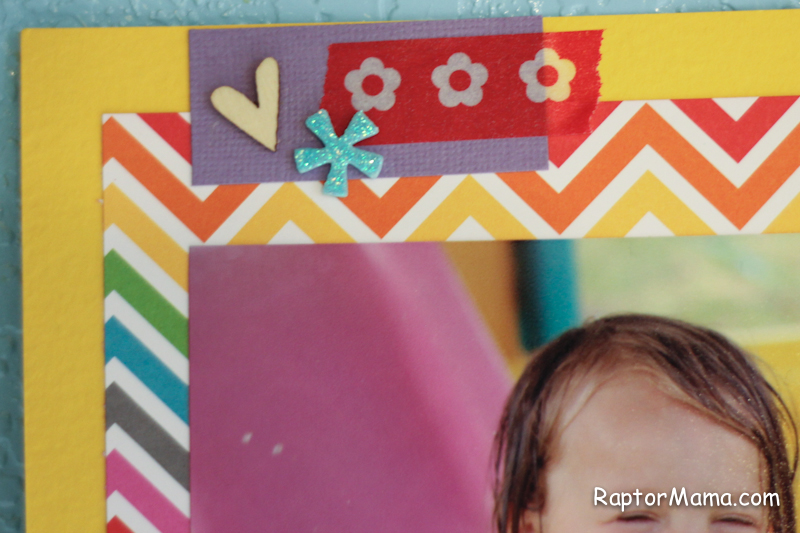 I repeated those elements at the top.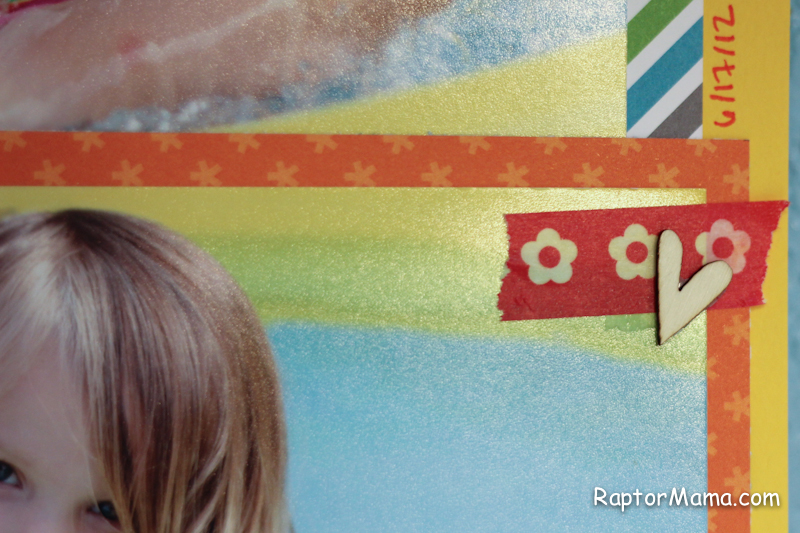 I left the cardstock off of this one because it felt too "heavy."