RaptorDad and I have been getting really into miniatures so we decided to make a doll house! But since we're extra, we've decided to do each room as a self contained thing instead of an actual 4 room doll house. (We're going to hang them on the wall.) I love this, because I feel like we don't have to have planned out the entire house before we start! And if we want 3 different kitchens, who's to stop us? lol.
The first room we're making is a mad scientist study. We cut out the basic shape for the room on the laser and then last night I added wall paper while RaptorDad worked on prepping floorboards. The wall paper is fabric that I glued in with mod podge. We were sitting down to veg in front of the TV last night and I went, why don't we work on the doll house instead? So much fun! Kate even sat down and sketched with us. Hoping to spend more time being creative as a family this year and this was a good start!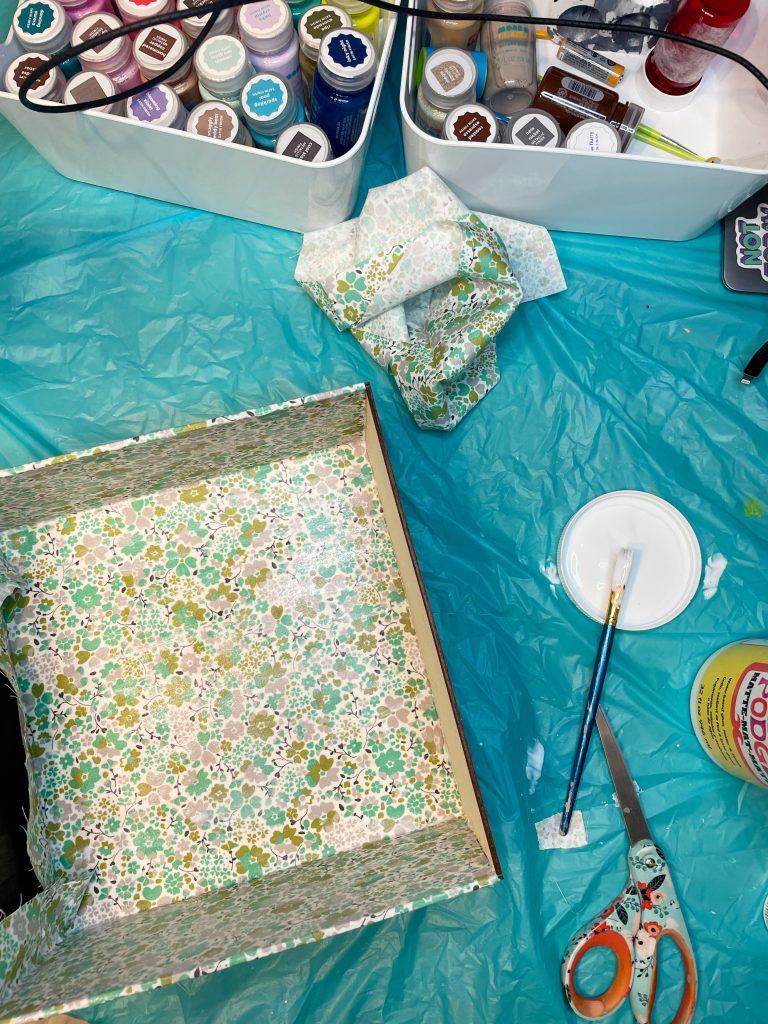 We're having so much fun with this!