I'm making progress! I just finished the 3rd of 4 parts to my king size hexagon quilt.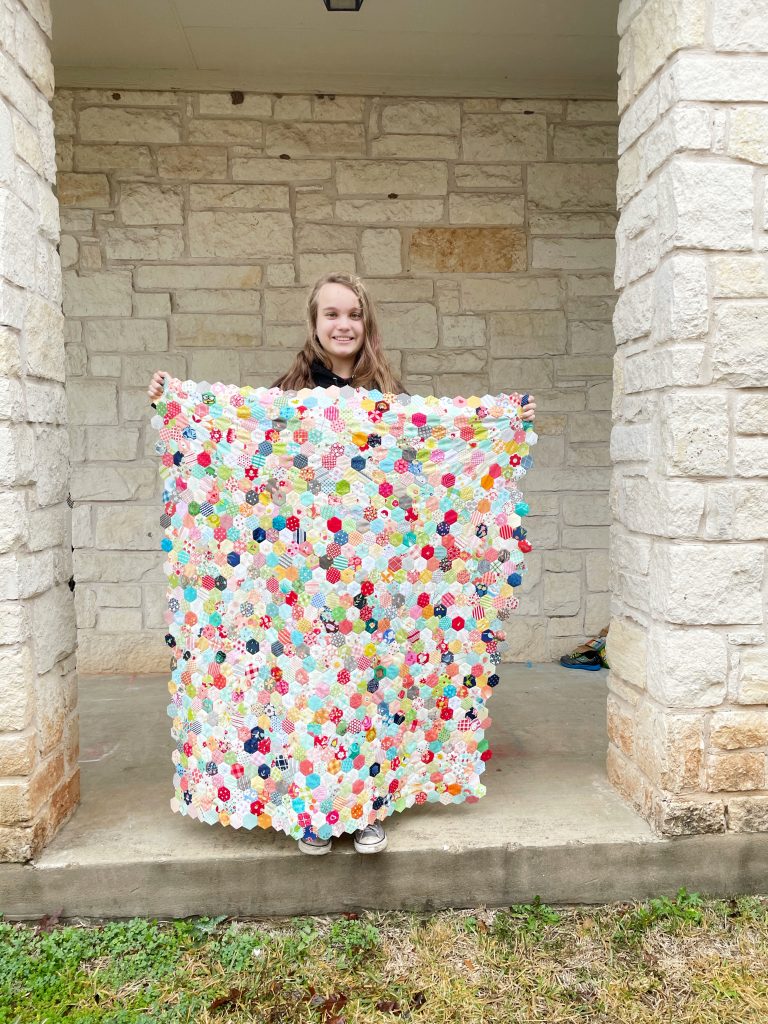 And my beautiful first born held it up for a pic!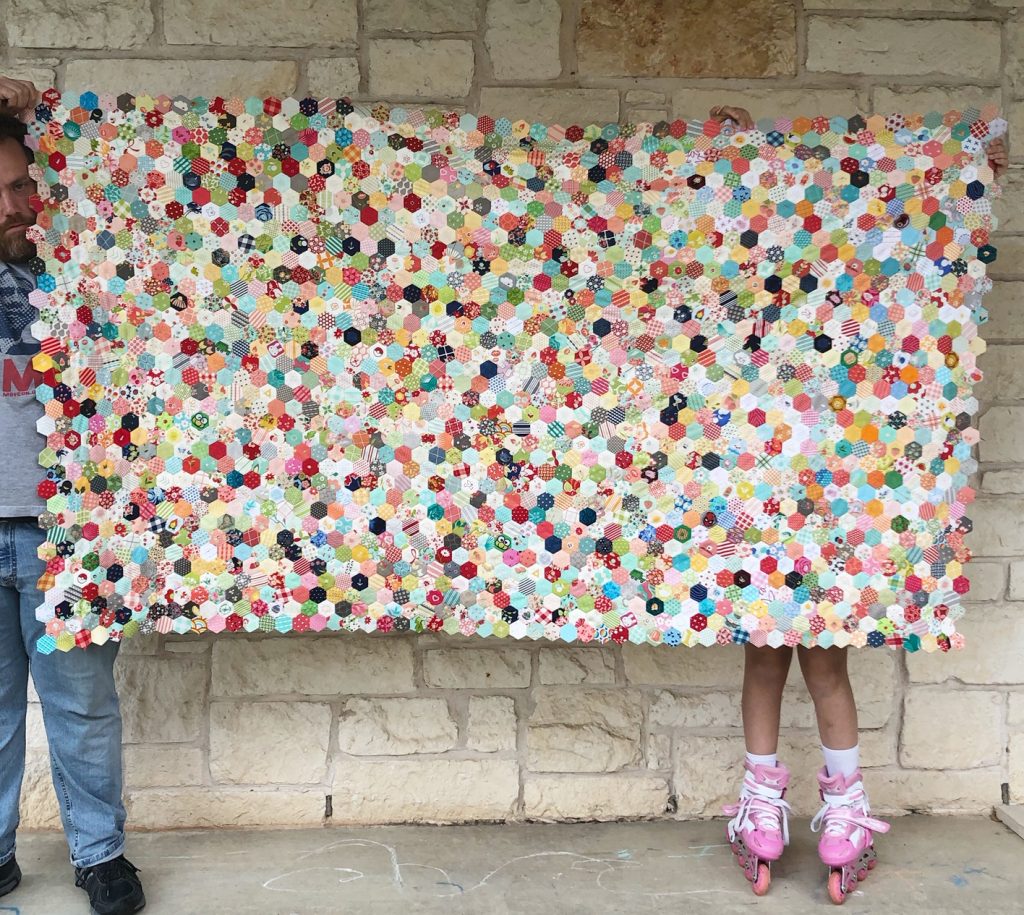 In case you missed the earlier post, here's the full first half which I currently have up as my design wall.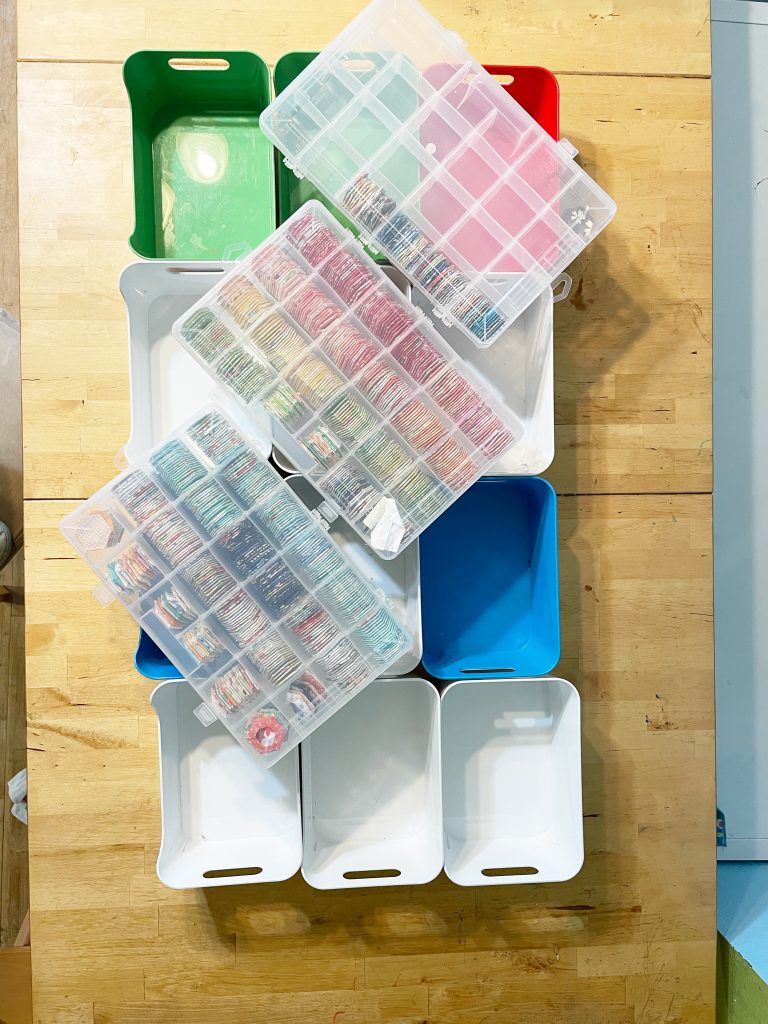 Then I sorted all of the remaining hexies into 12 piles so I can hopefully finish this bad boy up! When I first started this project, it seemed like I would never finish, but now I think there's hope!