Oh my gosh, how is summer already over?!?  Kate went off to 5th grade this morning and I have to say that I'm about to have a mental breakdown.  How is it her last year of Primary School when she just started preschool?!?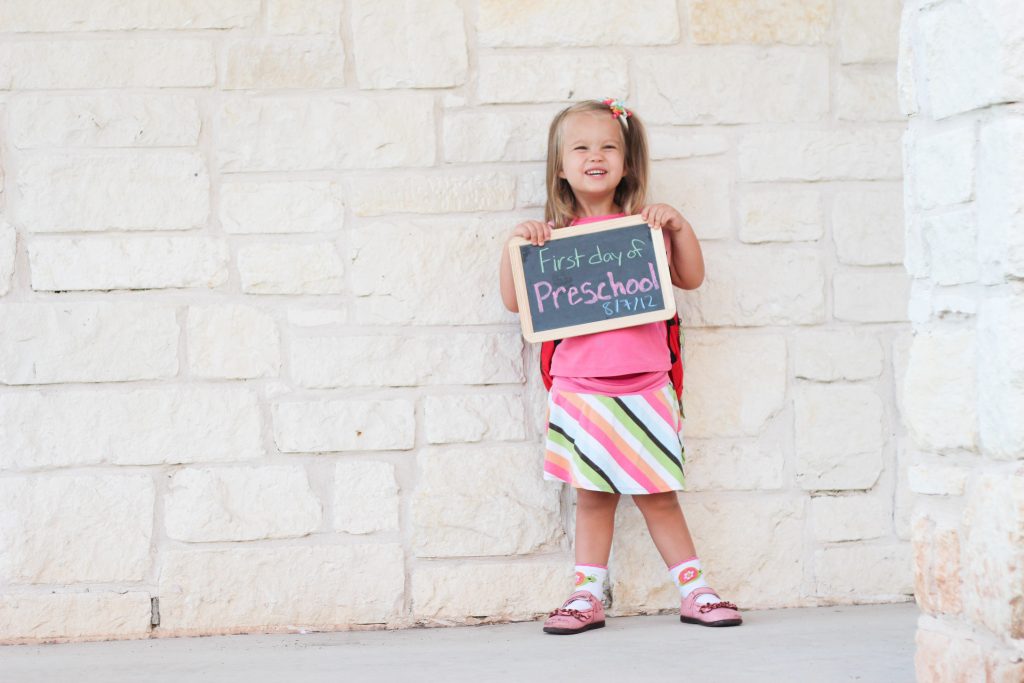 Oh my gosh!  So freaking cute!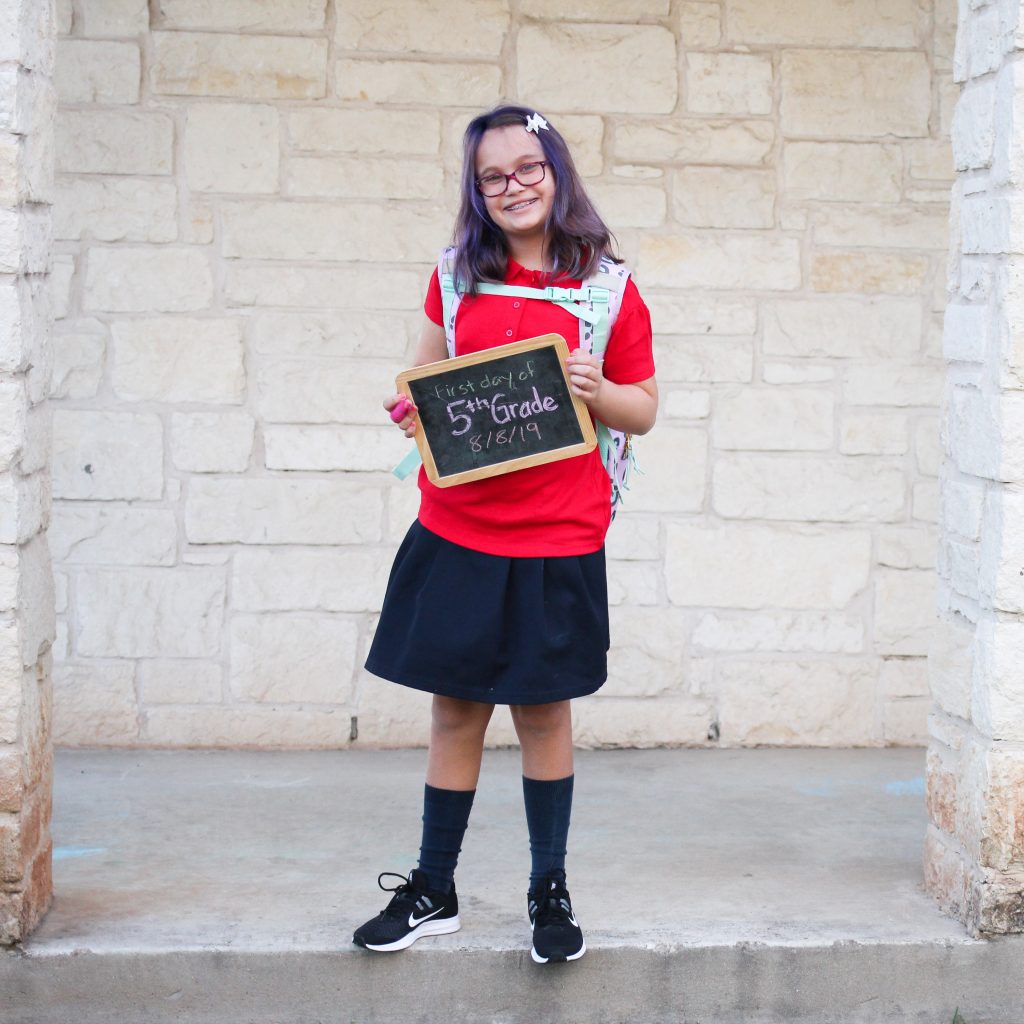 And now look at her, practically grown!  And yes, her hair is purple.  What can I say, I felt bad that she has to wear a uniform (although truly I LOVE the uniforms!) and since there are no rules against hair dye, purple it is!  I'm not crazy though so we didn't bleach it.  It's a wash in dye that's supposed to last for 30 washes.  We'll see.
It just seems impossible to me that next year she will be in middle school and the babies will be in kindergarten!