Hello, my name is RaptorMama and I'm addicted to washi tape.  Like, I have an embarrassingly large collection and I'm always looking for new ways to use it so I can justify buying more.  I also have a 7 year old with a busy social calendar.  lol.  We keep track of everything on the computer, but that doesn't help said 7 year old since she doesn't have access to a computer of her own (much to her chagrin.)  In an effort to get her to stop driving me nuts this summer asking what our plans were for the day and how long was it until we were doing XYZ exciting activity, I made a calendar with the while paper that comes in page protectors, rainbow markers, and washi tape.  We loved it so much that I made another one for the fall.  I wish I could have gotten the whole semester up, but we ran out of wall space.  lol.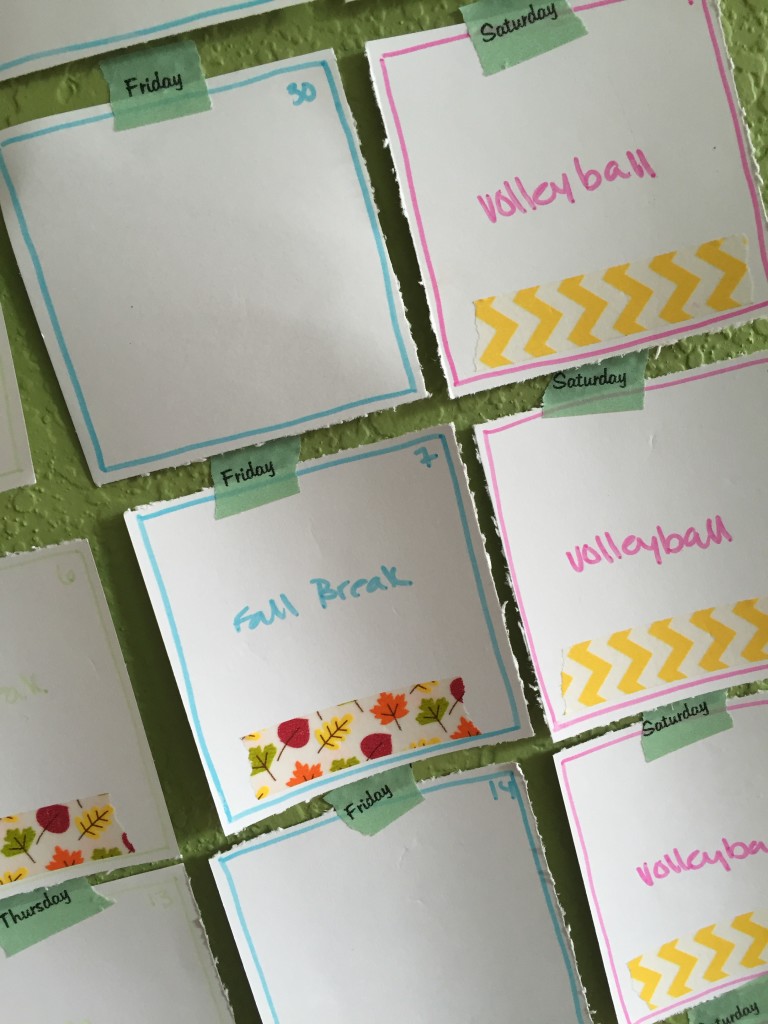 I cut the paper into 3×3 squares, then wrote what we were doing and added coordinating washi tape.  So all of her girl scout activities have rainbow washi.  All of her volleyball games have yellow chevron washi.  Etc.  Etc.  Incidentally, as soon as I signed her up for volleyball I tried to order volleyball washi, but Doodlebug has let me down.  They have football, basketball, soccer, and baseball, but no volleyball.  ::sad face::  On the upside, I finally found a use for the October Afternoon days of the week washi that I just had to buy but have never used.  lol.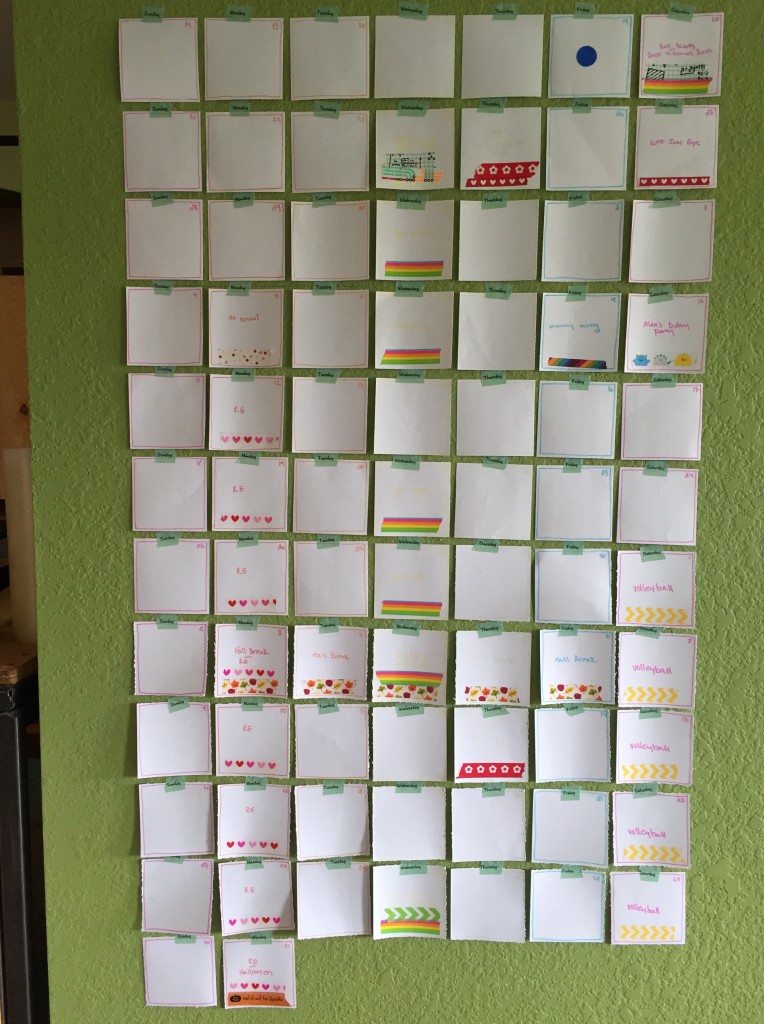 All in all, I'm quite pleased!  It currently goes through the end of October, but I figure that once September is finished I'll move up October and add November and December.  What creative things are you doing with washi tape?