I love Valentine's Day and I freely admit that I bought waaaay too much Valentine's Day paper back in January thinking that Raptor and I would do lots of fun picture worthy things for the holiday.  Then RaptorDad got sick and I just didn't take that many pictures in February.  I'll be set for next year!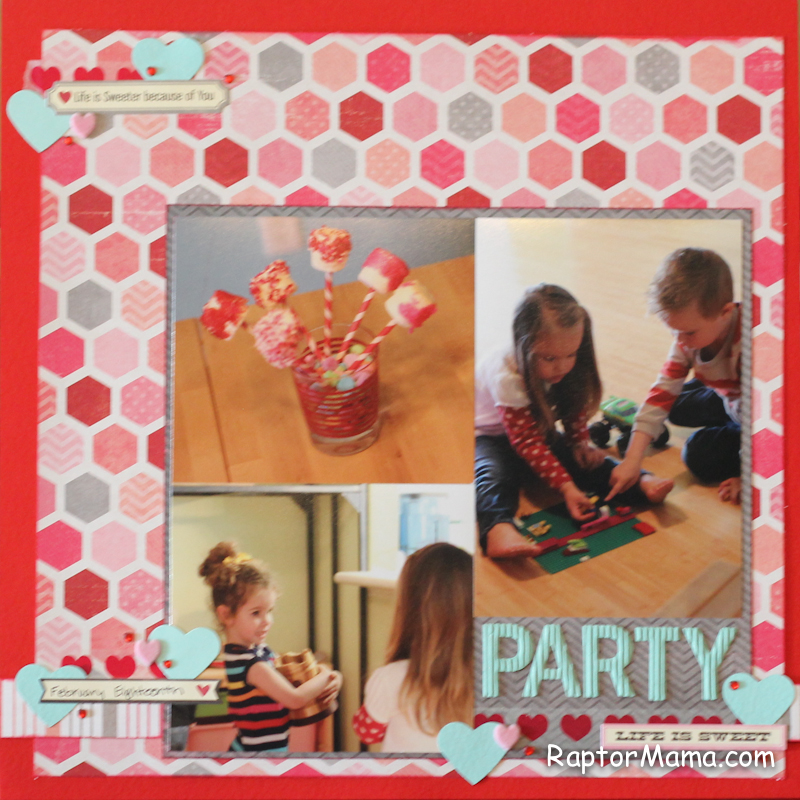 The pictures aren't great.  What can I say, Raptor and I were having too much fun at her party to take many.  🙂  I scrapped them anyway because I they make me happy.  I love this line from Imaginisce.  The hexagons are precious!  I think this line is too cute to pack up until next year.  You just might see it on some non-Valentine's Day layouts.  🙂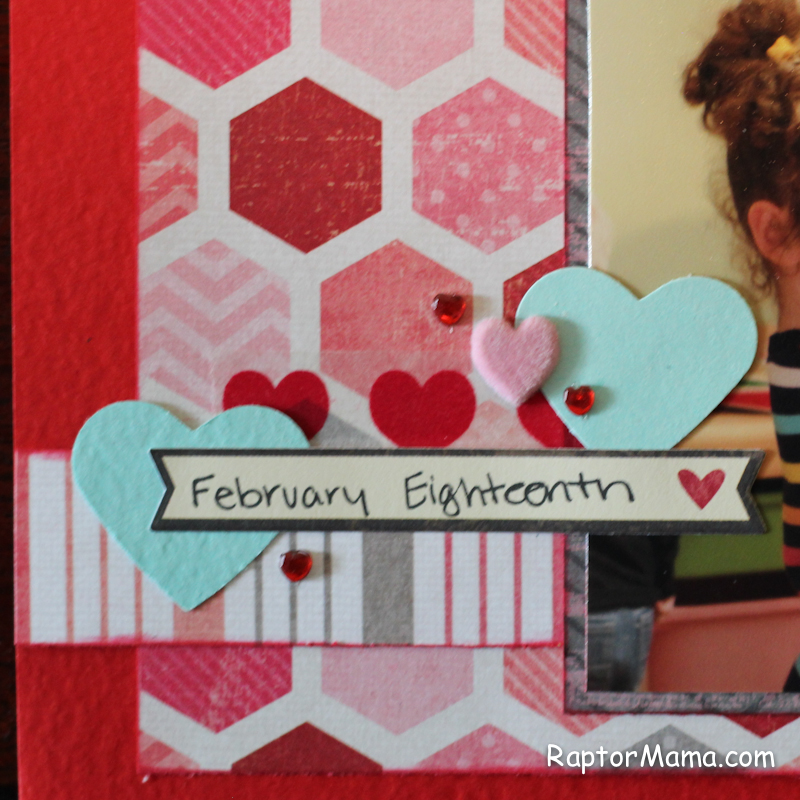 Initially, I inked the edges of the hearts like I did with the paper layers.  It looked a bit off though so I left them plain.  I think it looks better this way.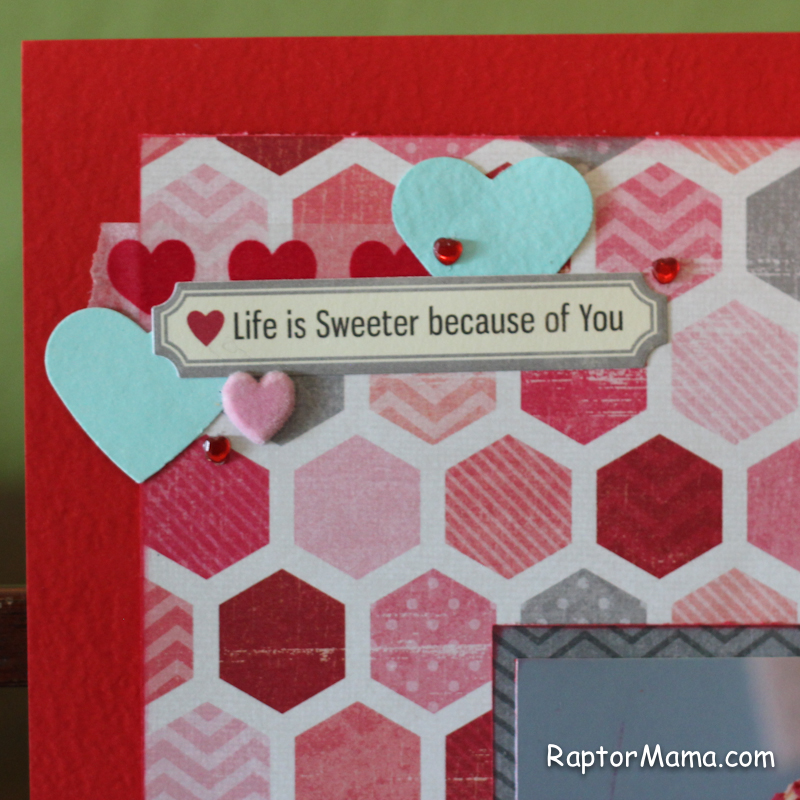 I deliberately left off any journaling.  Her party ended up being perfect, but there was quite a bit of upset in the days leading up to it which I didn't feel like really had a place in her scrapbook.  I have the less pleasant aspects of the story in Project Life and that's quite enough for me.  I like to keep her book positive.