A fun layout with some simple layers.  I've wanted to love misting for a while now, but I could never get my glimmer mists to behave like I wanted.  Finally I decided to check out some Mister Hueys.  ::swoon::  Y'all, I'm in love.  Why have I waited so long?!?  I was pretty conservative with the mists, I just flicked a bit on with the wand and covered most of it up, but I plan to carve out some time to play with these this week.  You know, when I'm at home and not trying to avoid spraying mists all over the carpet of the local scrapbook store.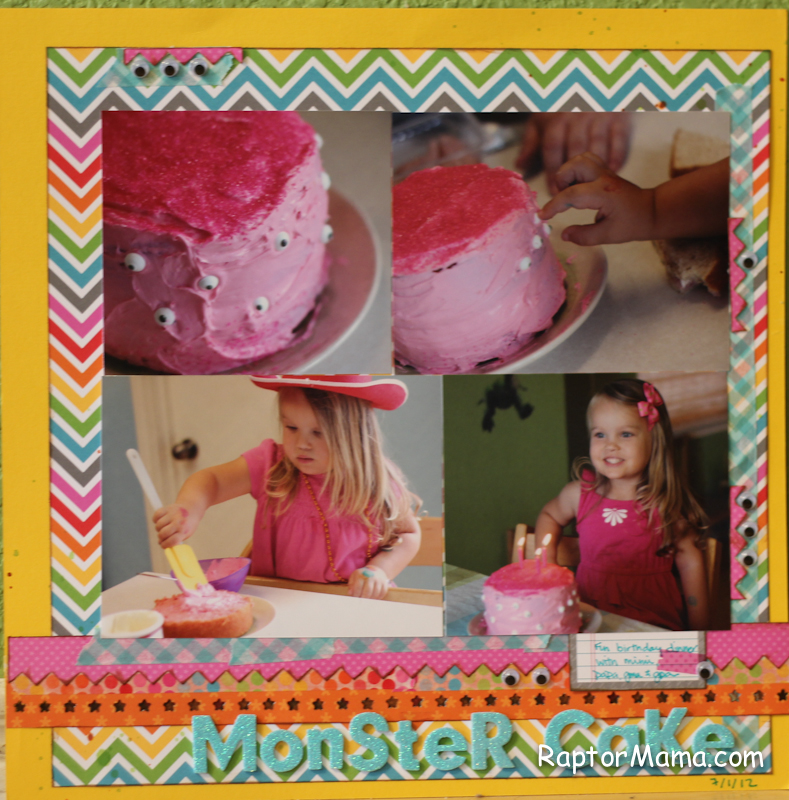 Then I layered up some more scraps like I did here and added some new washi tape.  What?  Of course I bought more.  I have a problem.  🙂  I have my eye on this one, but it keeps being sold out.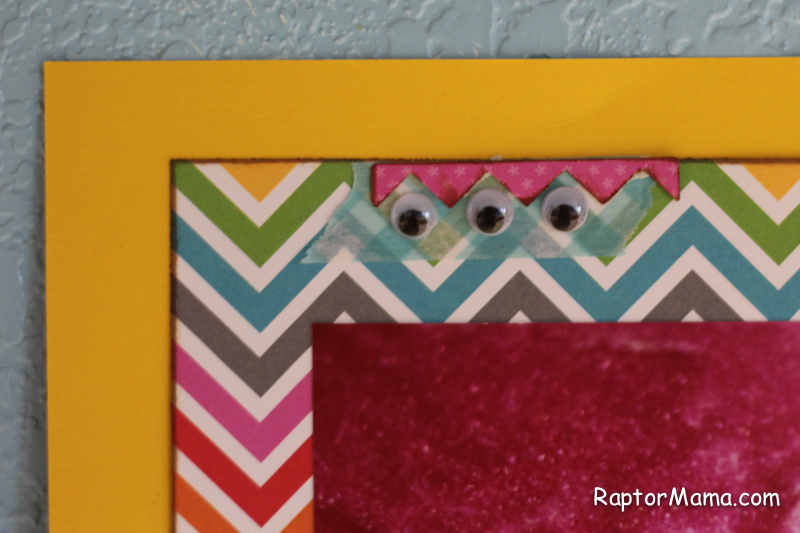 I was all ready to put this one away and then girls decided that it *had* to have googly eyes.  I quite agree.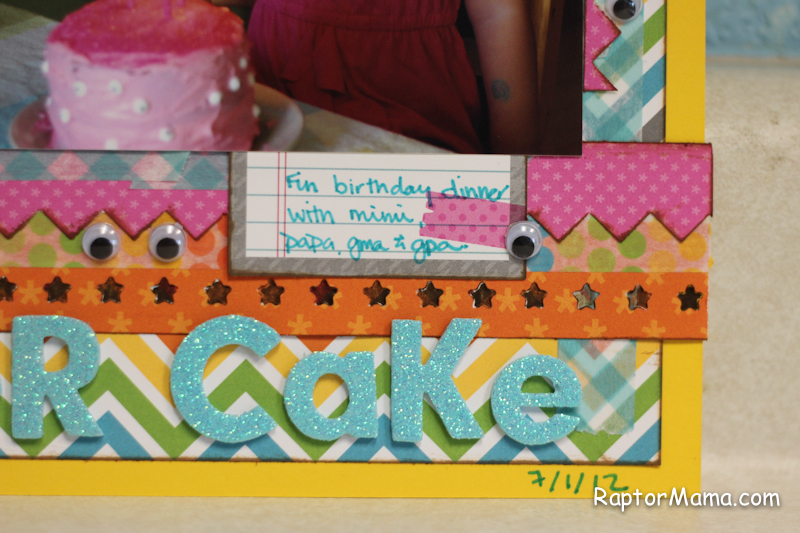 I repeated the eyes in a few spots which I think turned out super cute.  Oh and these thickers?  I may have bought 2 more packages.  I'm a bit concerned it won't be enough.