Kate and I had such a busy week that we didn't get to finish all of our C is for Caterpillar activities.  No worries, we decided to spend another week finishing them up.  🙂  I've spent the week editing photos like mad trying to finish up all of my April goals, but I'm not sure it's going to happen.  Fingers crossed!  I'm hoping to make quite a large photo order in the next day or two so I have lots of fun pictures to play with for the faux LOAD (layout a day) I'm participating in during May.
While I'm working on all of that, here's a fun new layout.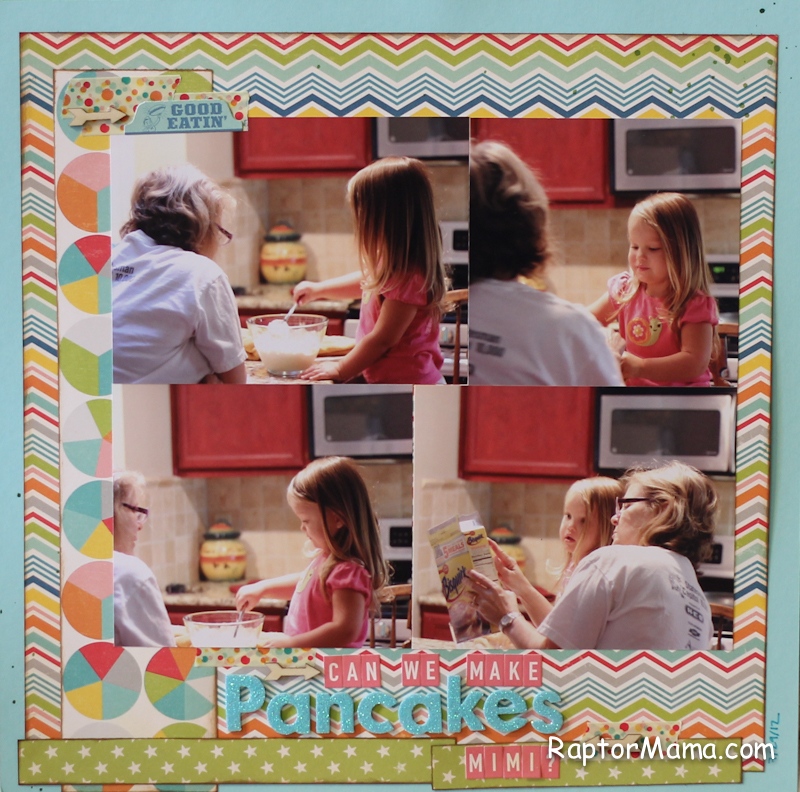 Ah, October Afternoon.  I realize that Doodlebug has been getting all of my love lately, but you'll always be my favorite.  I inked up some paper and layered it a bit.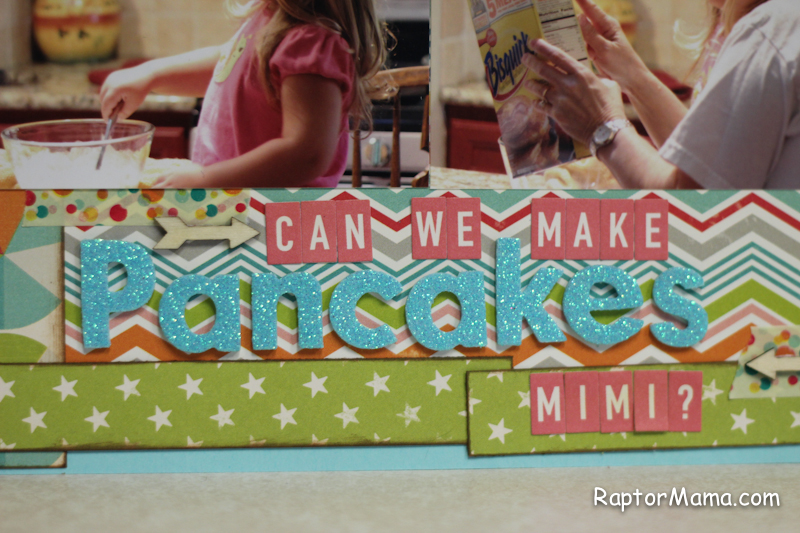 Then I added some washi tape, wood veneer arrows, and my favorite Thickers and letter stickers.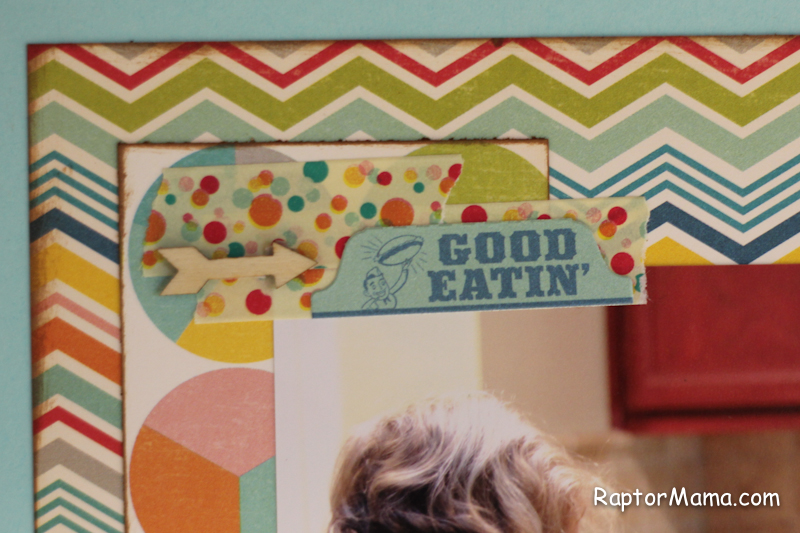 A bit more washi, another arrow, and a sticker and I'm calling this one done.  🙂