We had such a busy weekend that not much crafting got done.  I did manage to get to the store and buy some supplies for a new project.  More on that later this week.  Here are some cute pictures of Kate at the park to tide you over.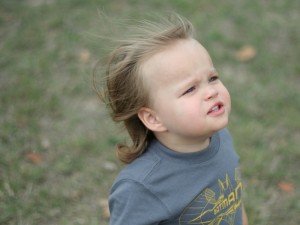 It was a windy day and she had a blast looking at all the kites people were flying.  Notice the new batman shirt.  She was thrilled.  That's my girl, either wanting a tutu or a superhero shirt.  There's no in between.  🙂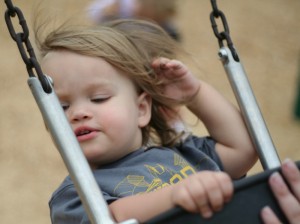 The swings are always a favorite.
She's turning into such a little girl.  I feel like her toddler days are slipping through my fingers.