And my beautiful first born turned 11 on July first! Is seems like she was born just yesterday so it's kind of blowing my mind that she will be in middle school next year. It's also kind of blowing my mind that we will be doing 6th grade and kindergarten x2 at home next year! ::sigh:: Homeschool tips welcome?
Let's take a look at the June goals.
Glow forge. I didn't get the name puzzles cut out, but I did cut out lots of other fun things! Lots of fun acrylic keychains! I'm kind of addicted to the acrylic. <3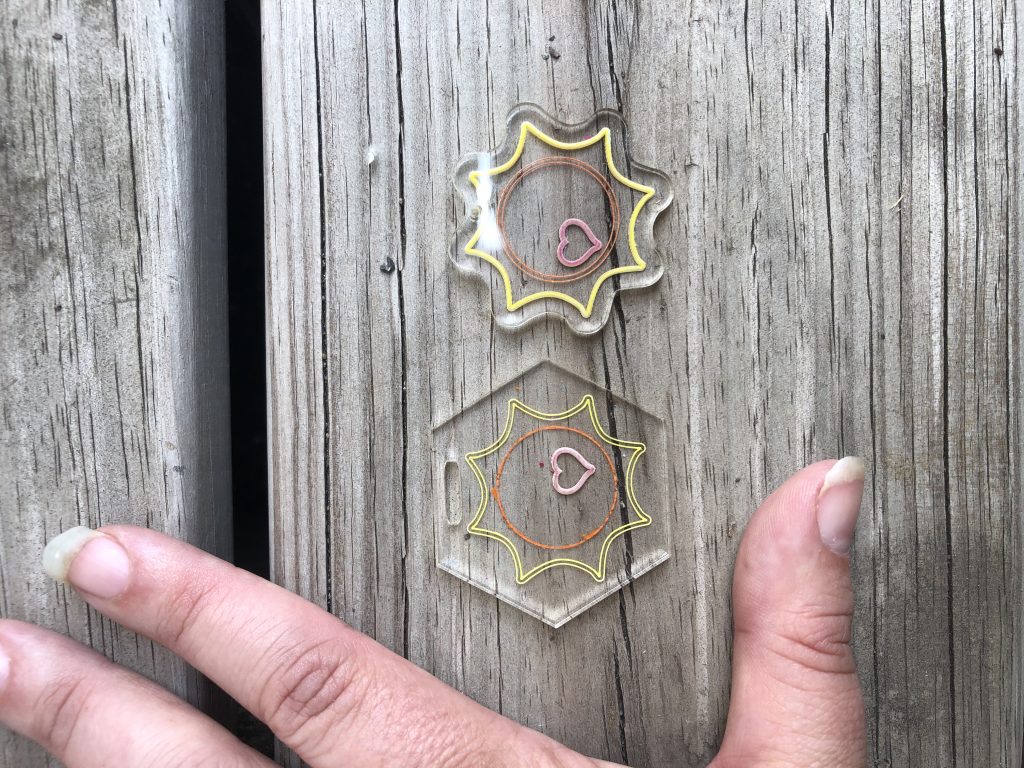 2. Keep current on Project Life. Well, I still need to do last week, but this week isn't over yet so I'm still calling this a win!
3. September/ October Project Life. Nope.
4. EPP Diamonds. I got one border sewn on so that's something. Then I got bored with that so I sorted my hexies into blocks for round 3!
5. Scrap May 2020 and June 2020. May is done! And all I have left to do for June is the calendar. Hoping to get that done by the end of the weekend. 🙂
6. Homeschool plans. This has been going surprisingly well! We've had a few times where we've skipped a day, but overall it's going really well. The past 2 weeks, I've even added in 4 Montessori trays a week. The first week the twins weren't too sure what to make of it, but this week they've been a huge hit! Especially with Mia. Might need a whole blog post for this one. 🙂
7. Caterpillar Quilt. I didn't get the olives done, but I did get the limes done!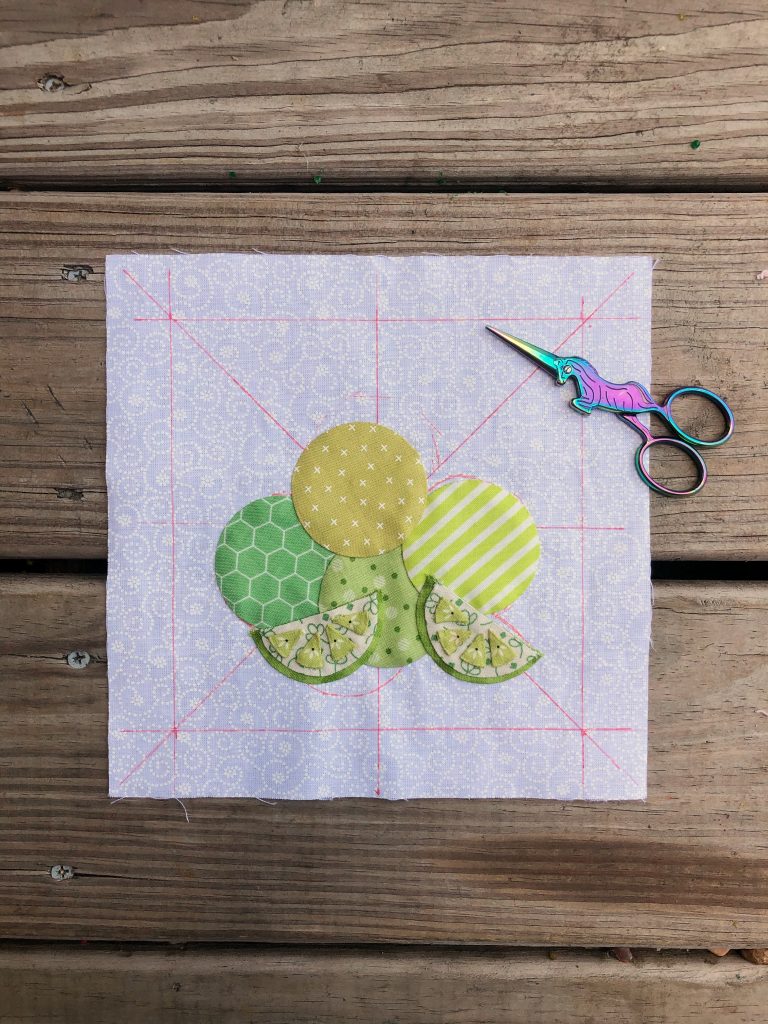 8. Low volume quilt. I got 3 more blocks done bringing the total to 6! I think I probably need 24? Unsure.
9. Track food each day. I did really good for the first half of the month and then I fell off the wagon hard. Between my anniversary, Kate's birthday, and RaptorDad breaking his finger, there's been a lot of special occasion treats and comfort foods. Need to try to find the motivation to get back on track.
10. Maintain sanity. Hmm.. I'd give myself about a 6.5 out of 10? I wouldn't say that I'm looking forward to virtual school next year, but I think it is 100% the right decision for our family and I'm incredibly grateful that we are in a position to be able to do it with minimal disruptions to our lives. And I'm just glad that we've made a decision.
Other fun things I got done: 2 1/2 hexie blocks and 1 1/2 windchime blocks! Also, 8 Montessori trays! And a giant bag of trash out of the art room to clear space for Kate to have a desk in here. She has her own desk in her room, but this way we can work on projects together.
Goals for July?
Windchime Block number 8. I'm toying with the idea of making this a smaller wall hanging that is only 4×4 instead of the larger 5×5. That would mean that I'm almost halfway done!
Hexagons. I'd like to finish 4 more blocks. One is almost done, and then 3 more. I think it's possible? Maybe?
Keep current on Project Life. This is my favorite goal. 🙂 I'd also like to do at least 2 catch up layouts?
Keep current on Scrapbook. This is working so well! I love working on this each weekend.
Edit prints for scrapbook catch up. I'm pretty sure that my favorite print shop will be having a 4th of July sale, so I'd like to have 200 prints ready to order. I'm not sure how many months that translates into, but I currently have 65 prints ready to go which represent November and December of 2018 and January 2019. I'm not going to try to print pics for the whole gap because that would be 1. super intimidating 2. super expensive, but their print packages come in sets of 200 and I think I can probably do that. I'm hoping so slowly chip away at this so that by the time quarantine is over and our lives go back to normal I'll have the gaps closed and have good systems in place to avoid getting overwhelmed and behind again. Current systems are working perfectly, so I just need to close that gap!
Get rid of more crap! I am so overwhelmed by the amount of crap that I have! I think I need to be realistic about letting some projects go so that I have more space for the things I actually want to work on. Also, I need to let go of so many of the twins' toys! They have tons of toys that they don't play with anymore, but I don't want to let them go because *I* think they are cool toys. Newsflash! Just because I think the wooden doll house is awesome does not mean that they do!
Homeschool plans. We did G is for Giraffe, H is for Heart, I is for Island, and J is for Jalapeno! We didn't do much of anything for H is for Heart which is ironic because I actually have a ton of Valentine's Day Montessori stuff already made up! But the other weeks were great. Now trying to decide on K. Koala? Kangaroo? Kabob?
Order school stuff. I think Kate needs a monogramed uniform shirt even though we're doing distance learning? Not sure. Probably need to get a few polos for Xander too if they have kinder zoom calls?
Backyard swim at least once a week!
Maintain sanity.