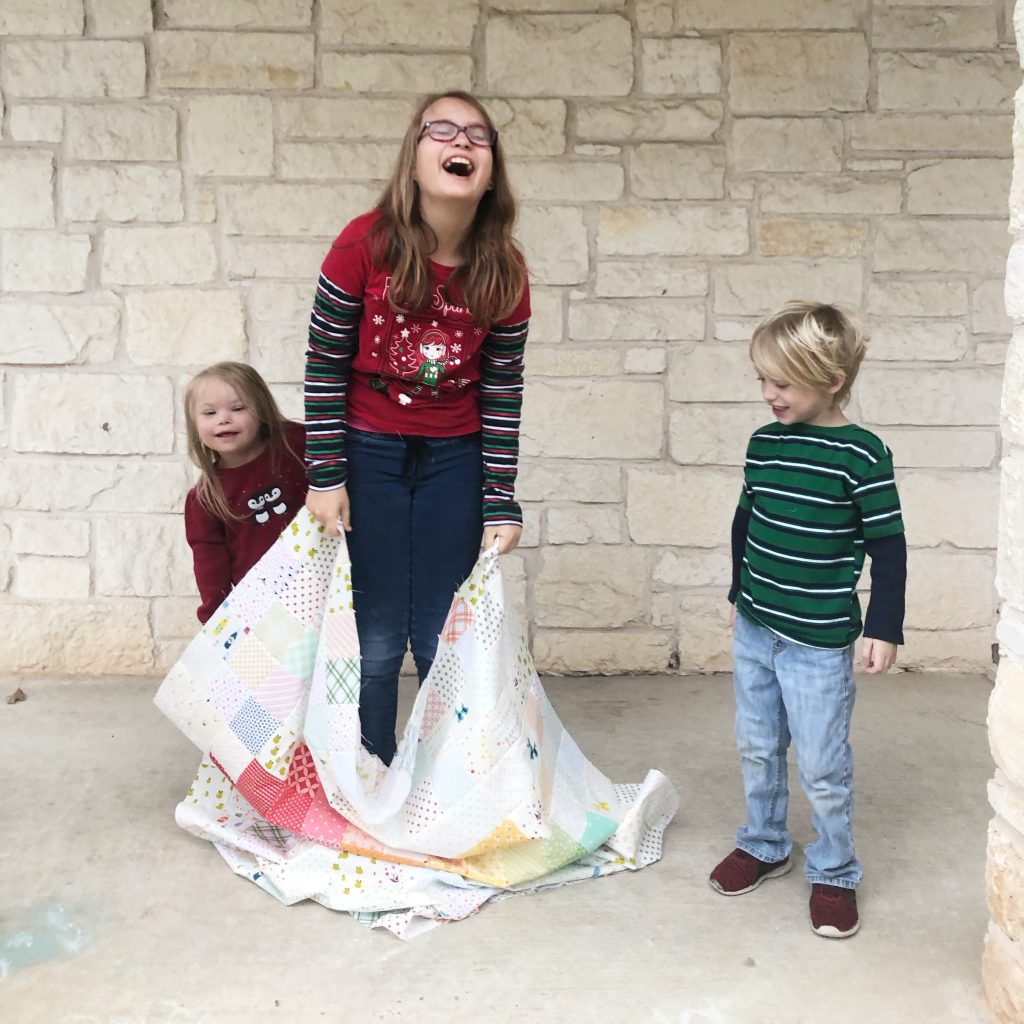 You guys! I think I'm finally making friends with my sewing machine. At the very least we are no longer enemies. lol. I was playing around on instagram the day after Christmas and I came across some pixelated heart quilts. Oh my goodness, y'all! They were gorgeous in all their rainbow fabulousness. I figured, how hard could it be? lol. So I ignored my massive to do list and printed off some graph paper.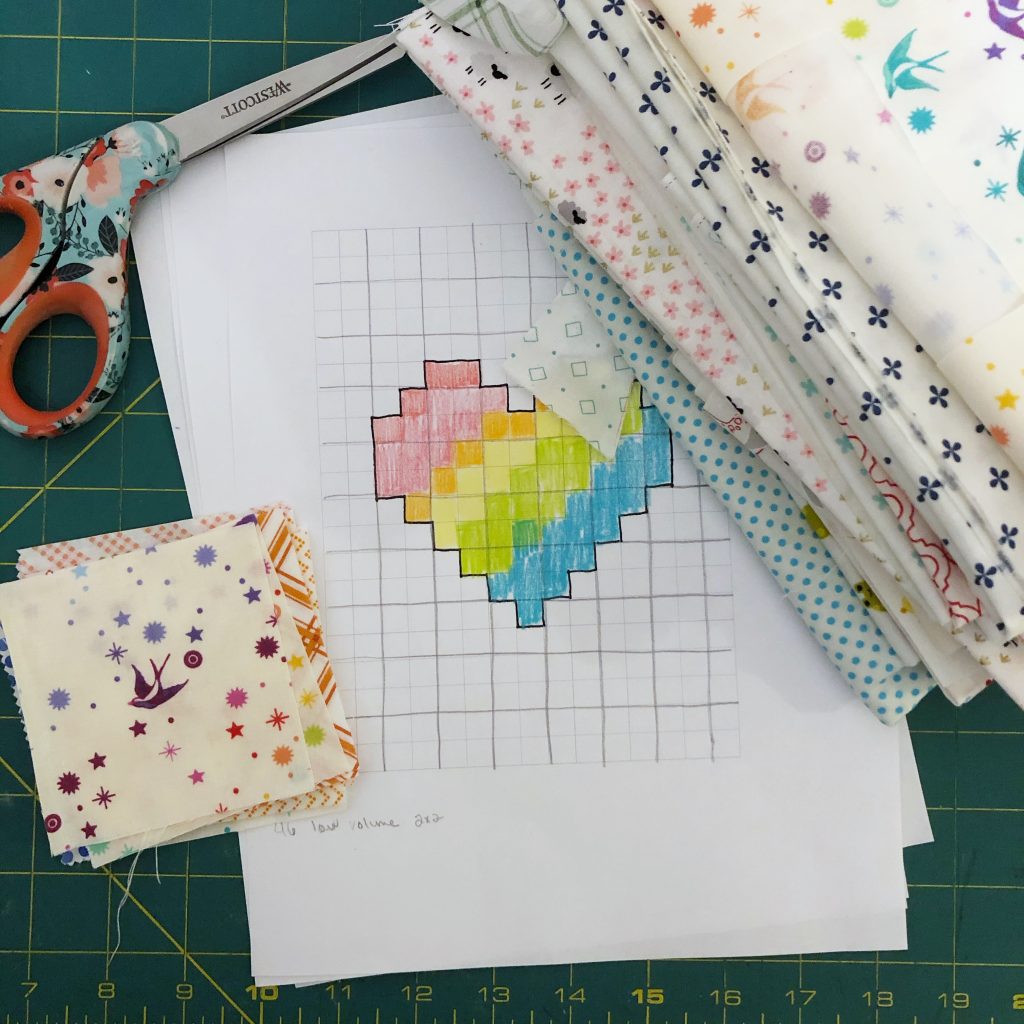 I've been wanting to play around with a low volume background and this seemed like the perfect project! I grided it into 4 patches just so I could stay organized and came up with a plan for ironing the seams.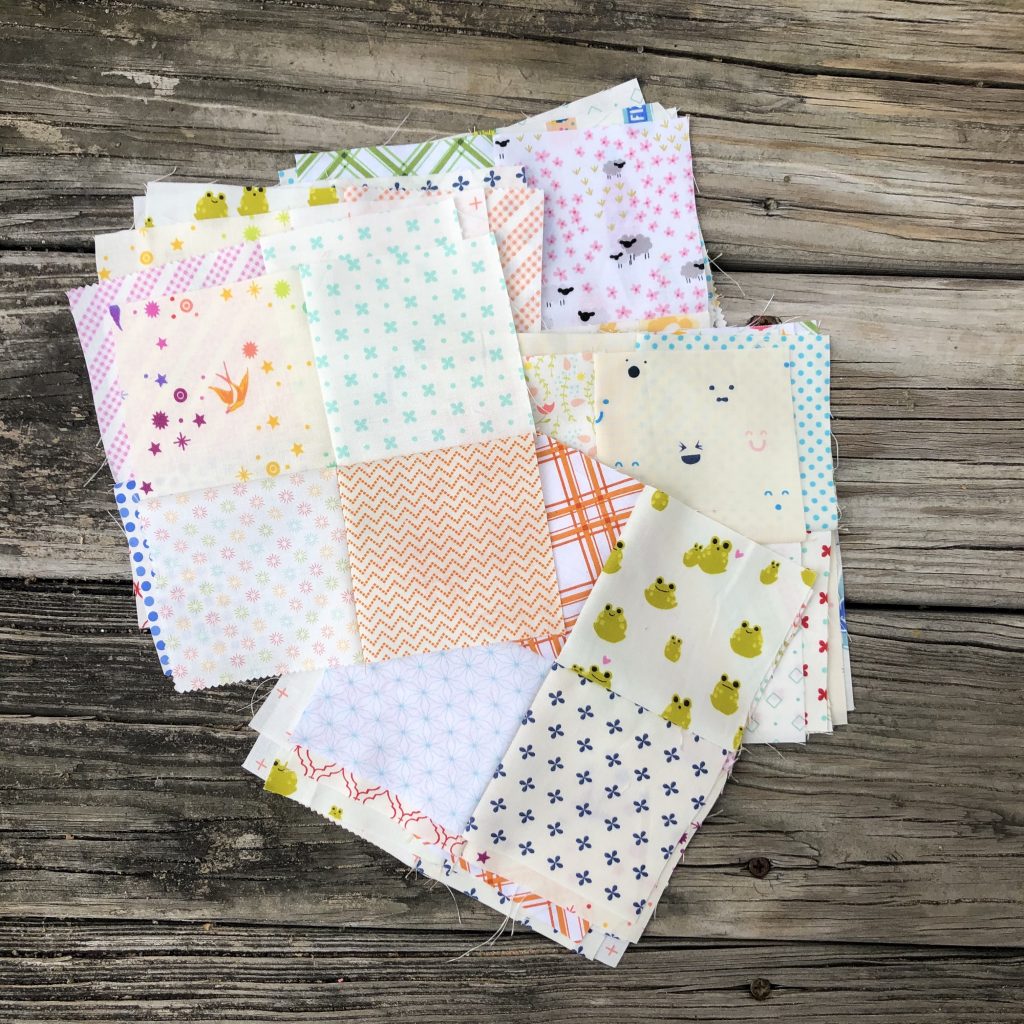 Then I started making a bunch of low volume 4 patches! I made myself do all of the backgrounds before I started in on the 4 patches with the hearts. I had a bit of a hard time keeping the 4 patches that made up the heart organized, but in the end I labeled them all with a frixion pen and it worked.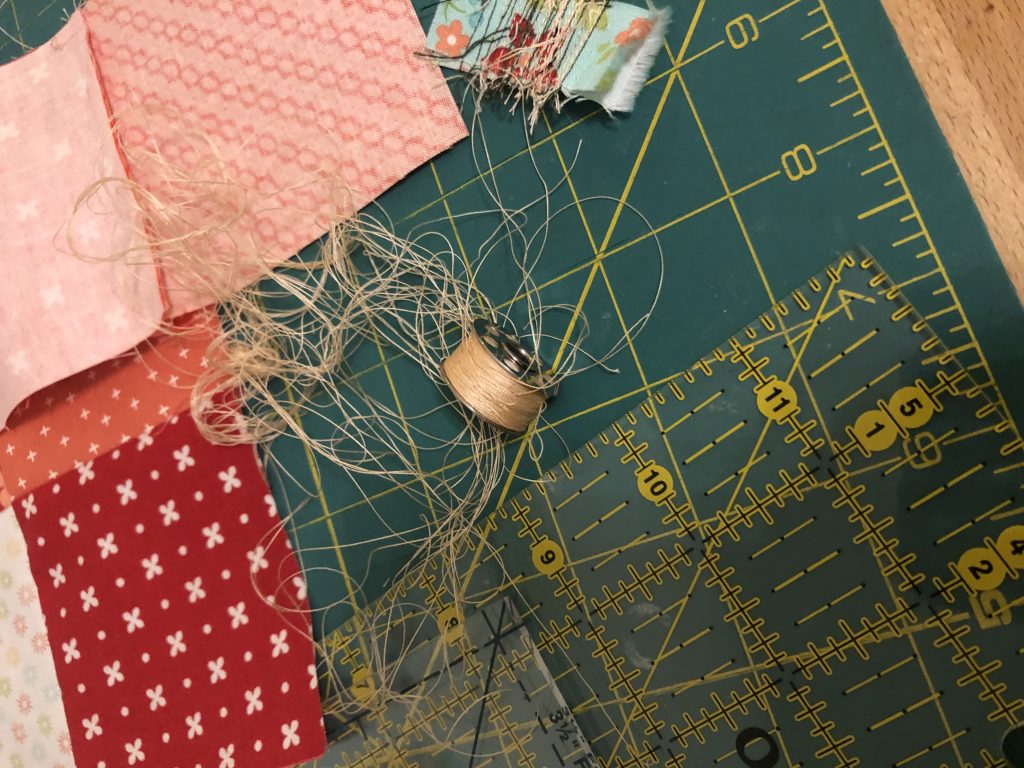 The sewing machine tried to give me some flack when I had to refill the bobbin, but I persevered and came out on top.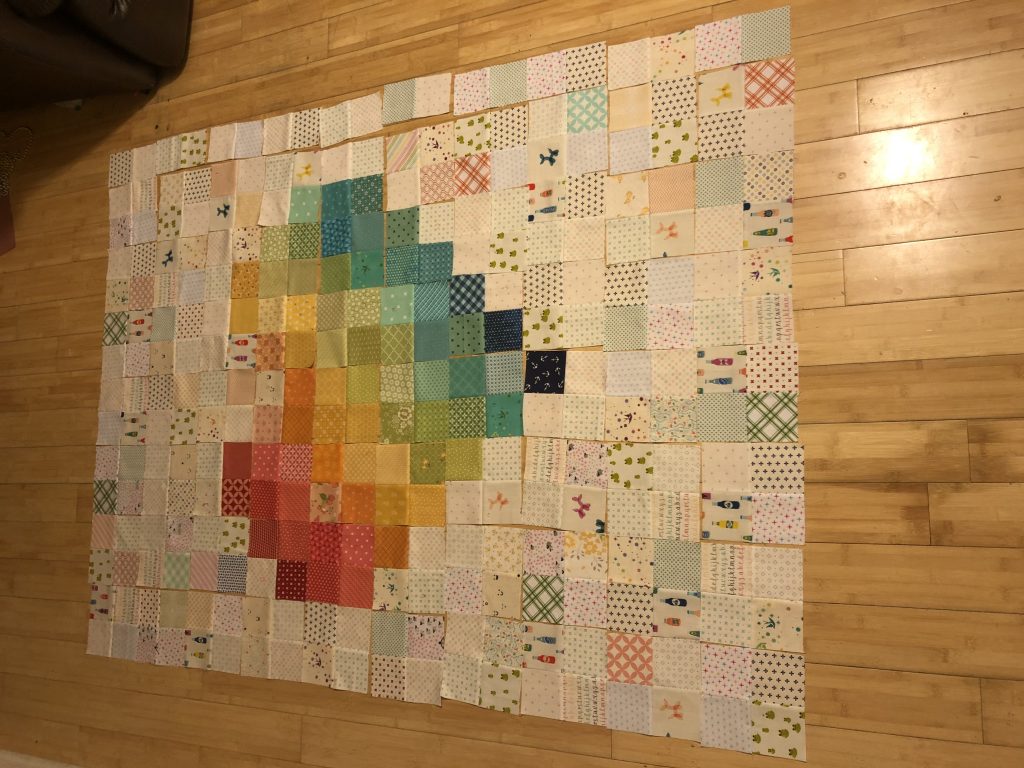 My biggest stumbling block came when I laid them all out on the floor only to realize that there was no way I could leave them out like that. lol. I was definitely seeing the appeal of a design wall! My design floor works great when my twins are asleep, but I was feeling the pressure to get this together so I could clean it up before I went to bed.
I ended up getting most of it sewn together into 16 patches before I went to bed and was able to finish it up the next night- New Year's Eve! Do I know how to party or what. lol.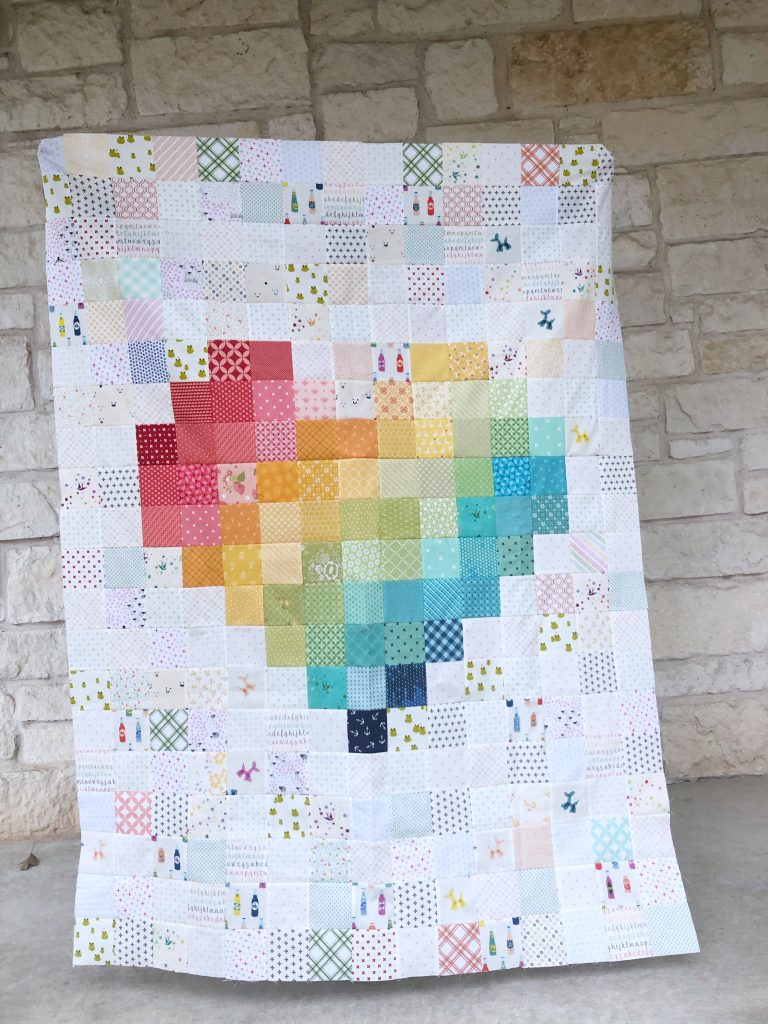 In the end, I love it! I wish I had had more variety of low volume prints, but I'm quite pleased with the way it turned out. Now I just need to figure out how I want to quilt it!