For last week's project I worked on my Project Life album.  I got a few layouts done and I'm still loving the project.  🙂  I haven't figured out a good way to take pics of it without the glare causing huge problems though, so you get a 12×12 page instead.
I've been so focused on December Dailies and Project Life spreads that I haven't made an actual 12X12 layout since November.  I made 2 layouts a few weeks ago with current pictures and I finally pulled them off of my camera today.  So much fun!  I know I need to play catch up (I'm still working on December 2014!) but I'm having way more fun doing current projects.  🙂  Next step, buy some more albums!  I have a giant stack of layouts awaiting a home.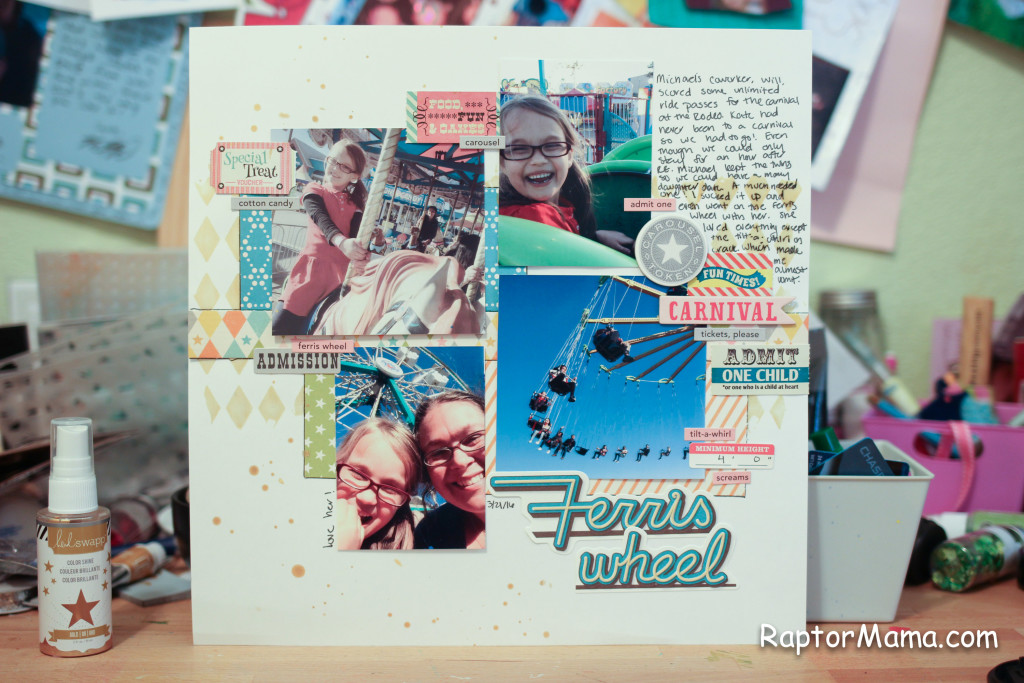 I love this layout!  If you follow me on instagram, you saw that Raptor and I had a mommy/ daughter date at the Rodeo fairgrounds a few weeks ago.  The timing wasn't the best, but we had been given free ride passes for one day only so we decided to just go anyway.  And I'm so glad that we did!  RaptorDad and I are thinking that we need to plan more Mommy/Daughter and Daddy/Daughter dates.
I took all of the pictures with my phone and I'm really happy with how they turned out.  It's not a DSLR, but its as good as any point and shoot I've ever had.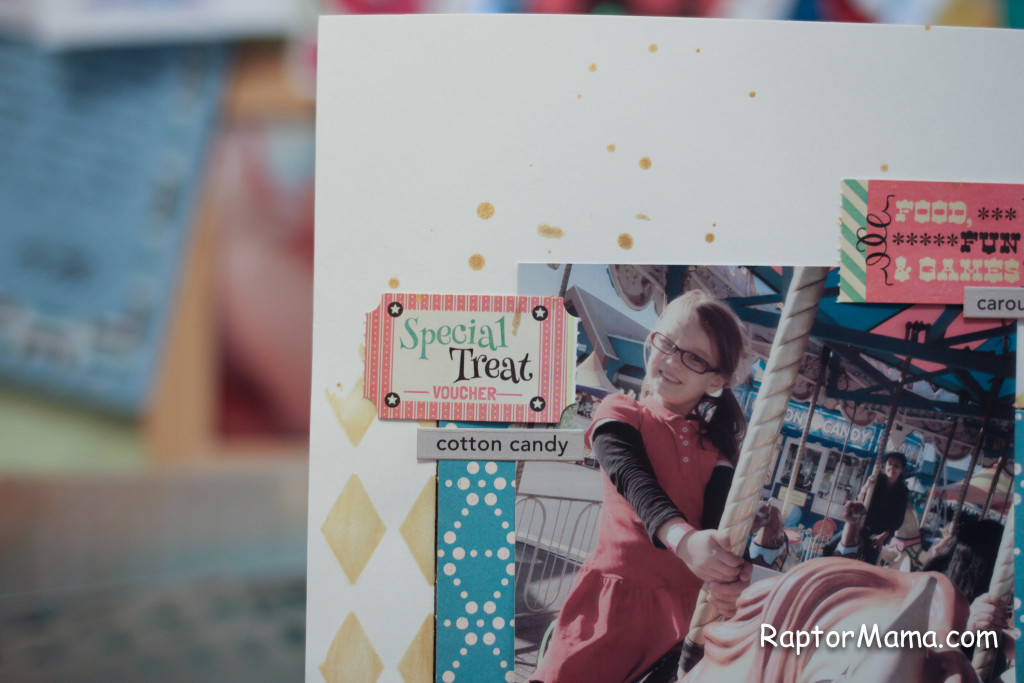 I'm actually really happy with how this layout turned out.  I wish I had taken pictures of it at the various stages!  First, I put down some paint with a stencil and let that dry.  Then I busted out an oldie but goodie- October Afternoon Midway.  I still love that collection.  🙂  I just played around with some scraps of paper until I liked the look, then I added some stickers and tickets.  I finished it up with some Heidi Shine.  <3