I'm trying to carve out some time to be crafty each day.  It's necessary for my mental heath.  🙂  I was editing/ printing photos from May 2014 and I came across some photos of layouts that never made it on to the blog.  Here now, for your viewing pleasure, I give you: Egg Dying!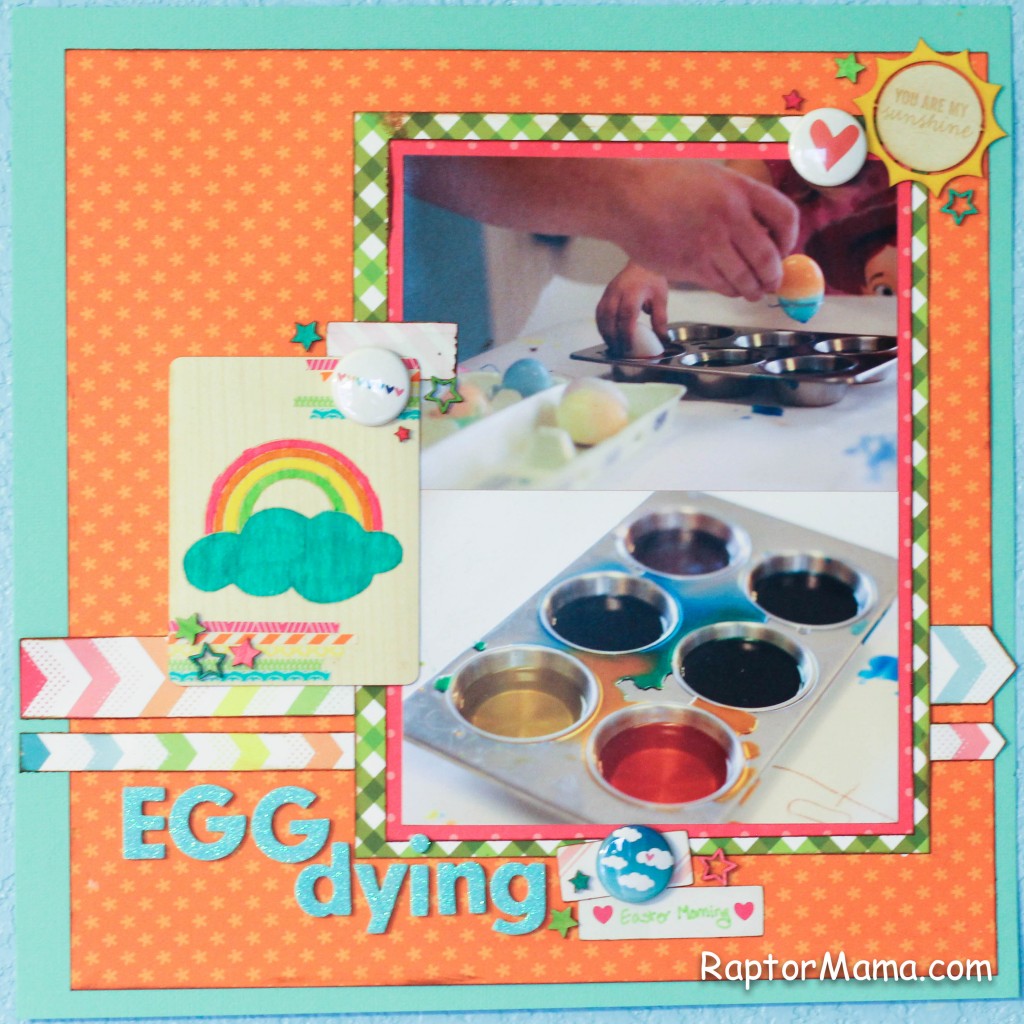 The supplies are all at least a year old since I scrapped this a year ago, but just consider that motivation to dig into your stash.  lol.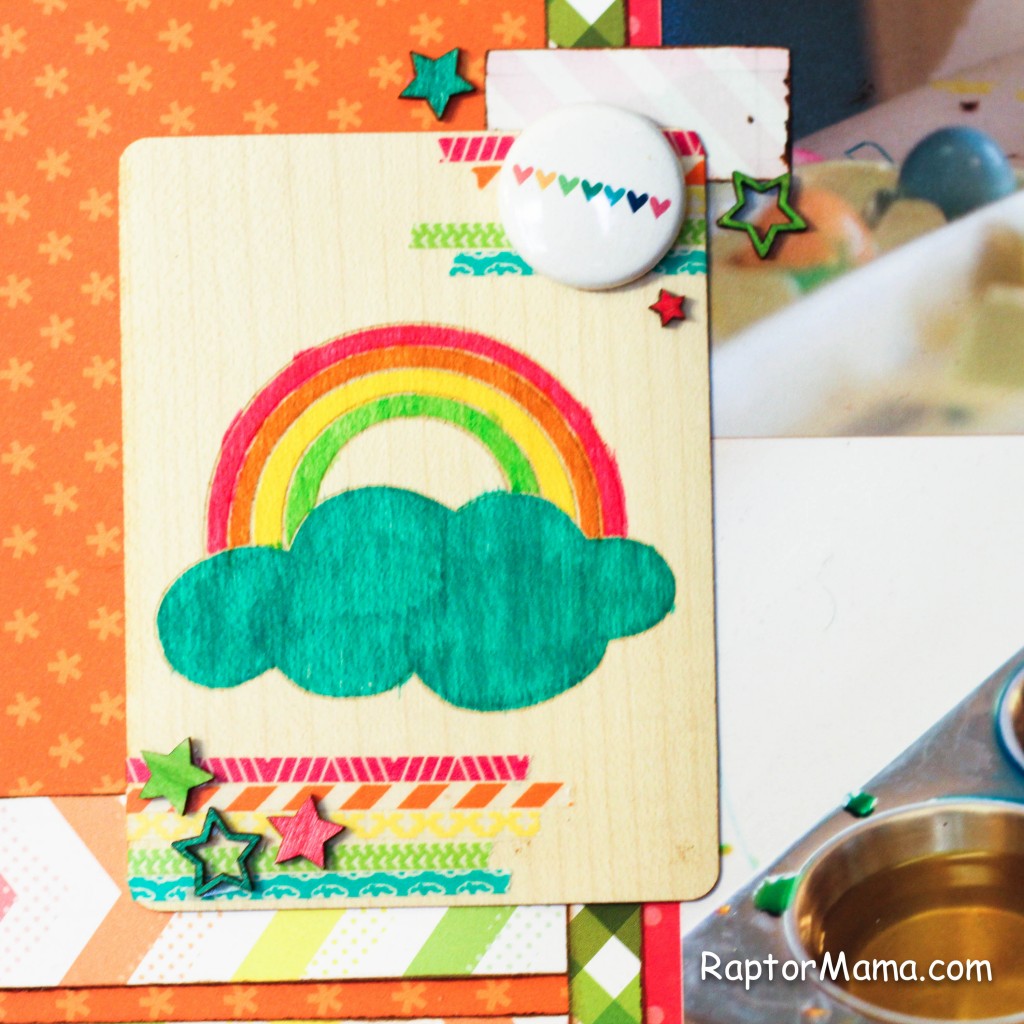 I colored the wood veneer (both the card and the stars) with some markers and added some of the Amy Tangerine mini washi tape and a flair button.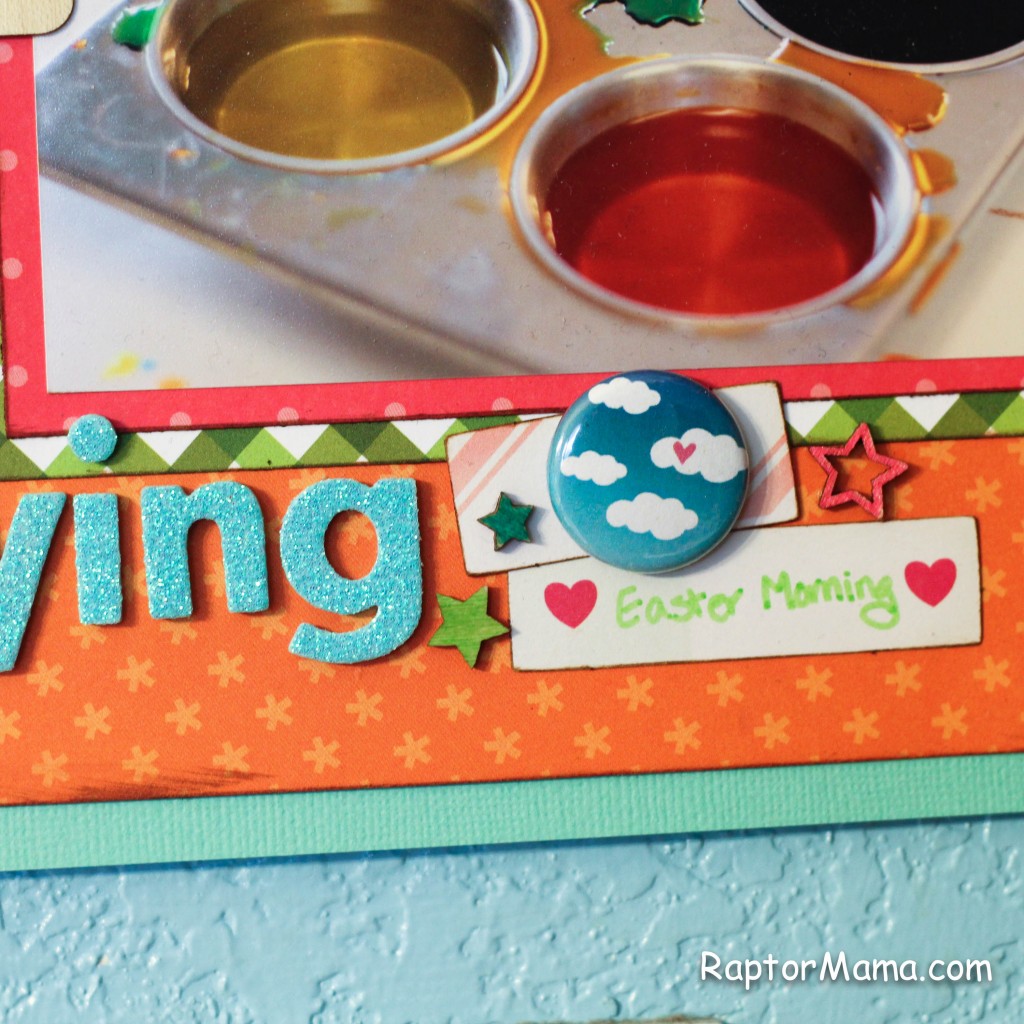 I like how this one turned out even a year later.  I got a big box of new goodies this week, including the much anticipated (by me anyway) Treasure Map line from October Afternoon.  It was worth the wait!