Today, my baby turns 4.  FOUR!  I'll try to avoid getting all sobby and introspective here on the blog.  🙂  I have a tradition for her birthday pictures.  When she turned 1, she had 1 smash cake.  When she turned 2, she had 2 balloons.  When she turned 3, she had 3 scoops of ice cream.  I'm having a harder time finding 4 of something.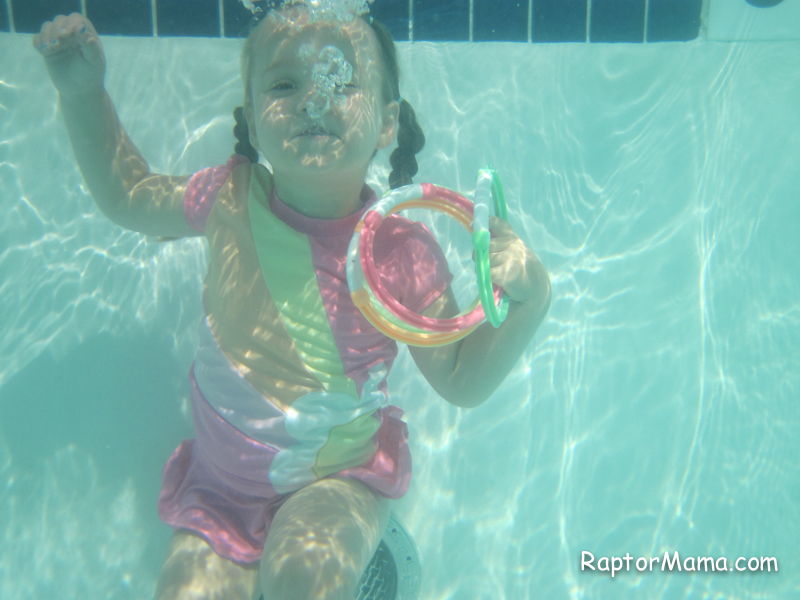 I had the idea of her underwater holding 4 rings, but getting good pictures underwater is such a crap shoot.  At least with my camera and unwillingness to open my eyes underwater.  lol.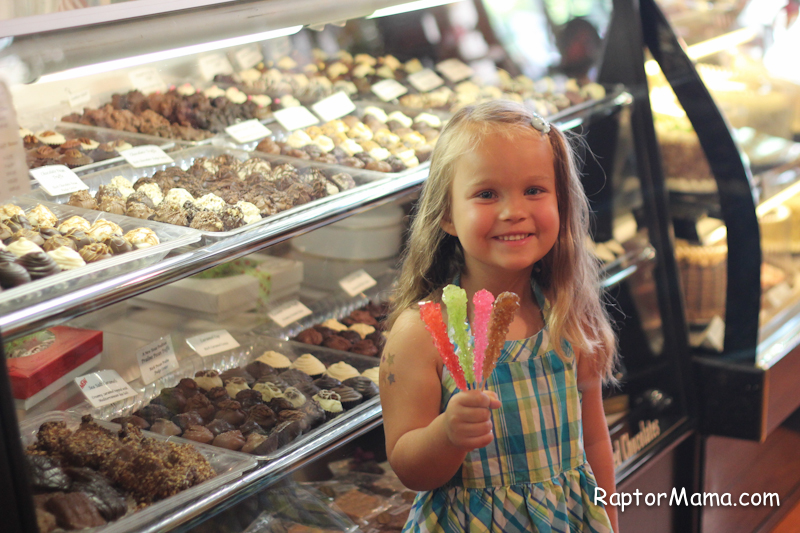 I've been thinking of taking her to this crazy candy store in South Austin and giving her 4 of those big lollipops, but we just haven't made it down there.  We passed by a little candy store and I gave it a shot, but they didn't have the big multicolored lollipops and they mostly had chocolate.  While I'm sure it's all delicious, it wasn't the colorful backdrop I was going for.  I'm going to keep brainstorming this week.
In other news, June is over!  Let's see how the goals faired.
1.  30 layouts in June.  Well, I did 10.  While it may not be 1 a day, it's still pretty impressive for me.  I'm loving all of the layouts I'm getting done.
2.  Elephant, Frog, Garden, and Heart Letter a Week units prepped and blogged.  I got 3 of the 4 up on the blog, and most of the Heart stuff is done since I'm reusing all of the Valentine's Day stuff.  We're going to be out of town for most of the week so we're going to stick with G is for Garden until next Monday.
3.  Edit pics for February, March, April, and May.  This one was down to the wire!  I had a free shipping code for Persnickety Prints that expired on the 30th.  At about 2:00 on the 29th, I remembered this.  Yikes!  I spent the whole afternoon/ evening editing (thus no new page to put up) and then RaptorDad gave up a large chunk of his time to get them all uploaded and ordered.  I can't wait to get them in.  In addition to really wanting to have some summer pictures to scrap, I should be able to finish last years Project Life!
4.  Photos ordered.  Done and done.  See 3.
5.  4 new Digital Project Life layouts.  Done, although I am still behind.  I need to just make some simpler ones for a few weeks so I can catch up.  I feel like I get more of the story told when I dealing with the current week.  Side note, it was much easier to order pictures to scrap when all of the photos were already organized, culled, and edited!  Loving the new work flow.
6.  2 new recipes.  I actually tried 3!  Including roasting a whole chicken and then making stock!  I might have to take some pictures and write a blog post for that one next time I do it.