As promised, here's a fun summery layout.  Of course the pictures are from January, but to be fair we were playing in the water table.  🙂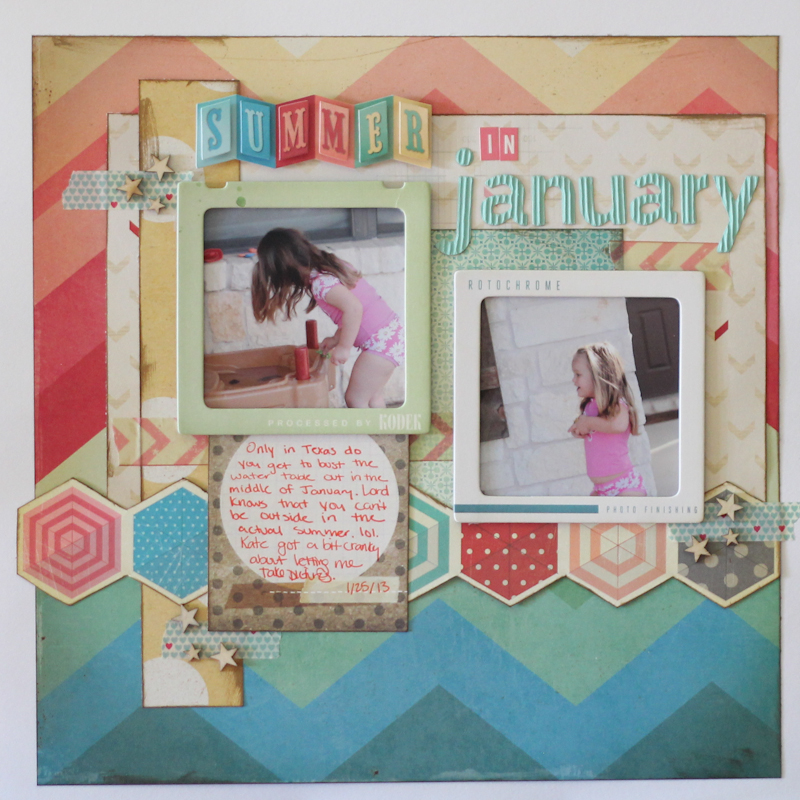 I had a blast playing with my new The Pier goodies!  Man, I love this line.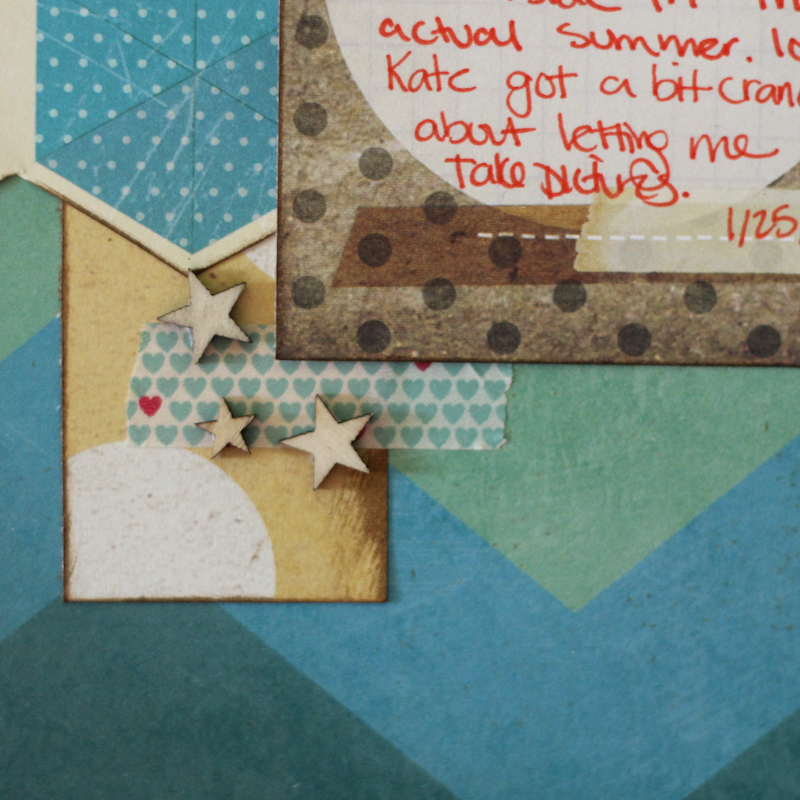 I added in some of this fun washi tape and these wood veneer stars.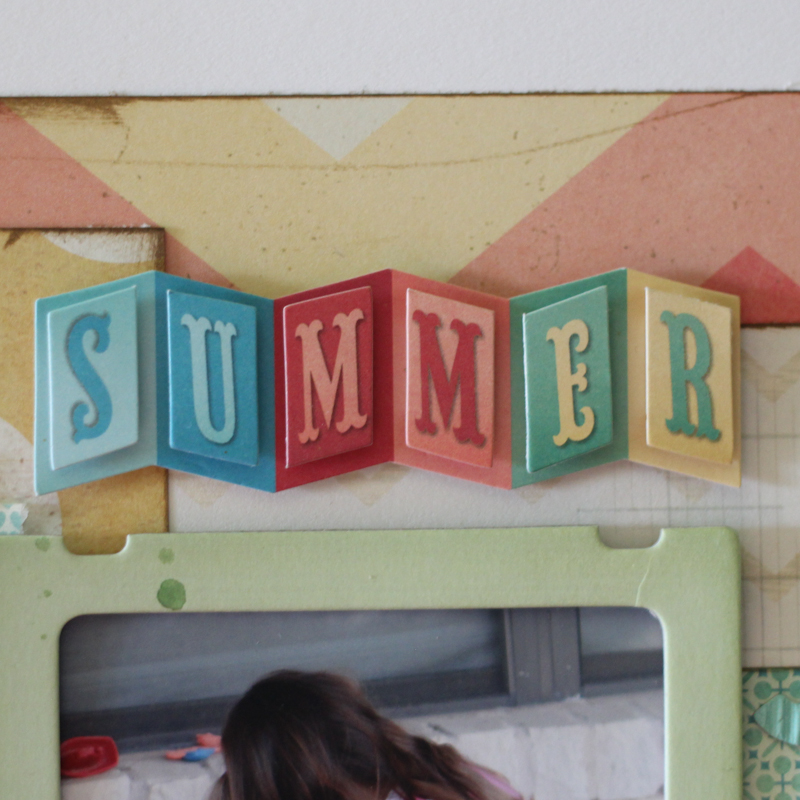 This title was not quite what I was expecting when I ordered the pack, but I think it's growing on me.  🙂