I spilled a brand new pack of teeny tiny wood veneers all over my floor the other day.  After I finished cursing, I realized that I needed to find a better storage solution for these.  I actually have some single layer small tackle box things that I used to use when I sorted all of my embellishments by color.  Since I haven't opened them in years, it seemed like I should repurpose them.  🙂  When I opened the first one up, I found tons of fun fiber from a million years ago.  Score!  I decided to use it on my next layout.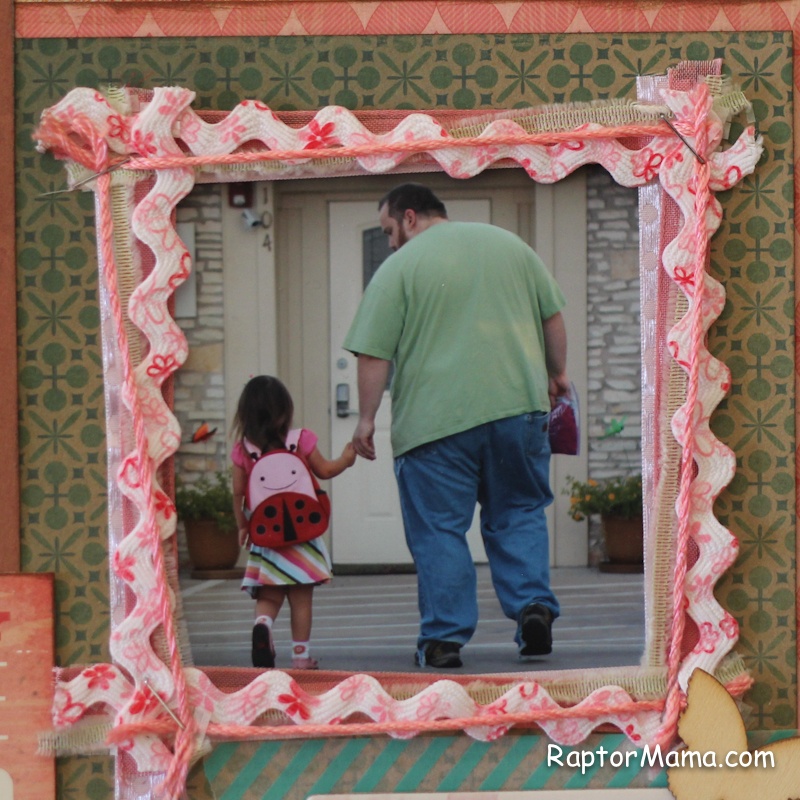 I layered a bunch of ribbon and fibers to make a frame around this photo and then stapled them in place.  I really wanted to use 2 of my slide frames on other photos so I knew that I needed something to make this focal point picture stand out even more.  The ribbon was perfect.  I used to use this technique all the time and it was super fun to do it again.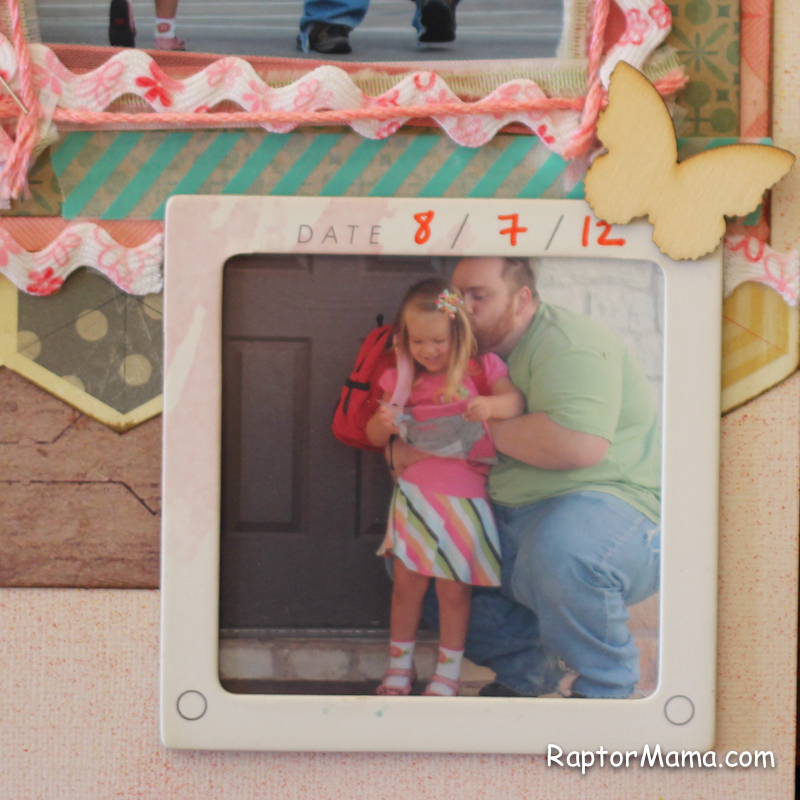 I love these slide frames from The Pier!  I'm actually getting another big order of stuff this weekend and most of it is from The Pier collection.  I'm so excited!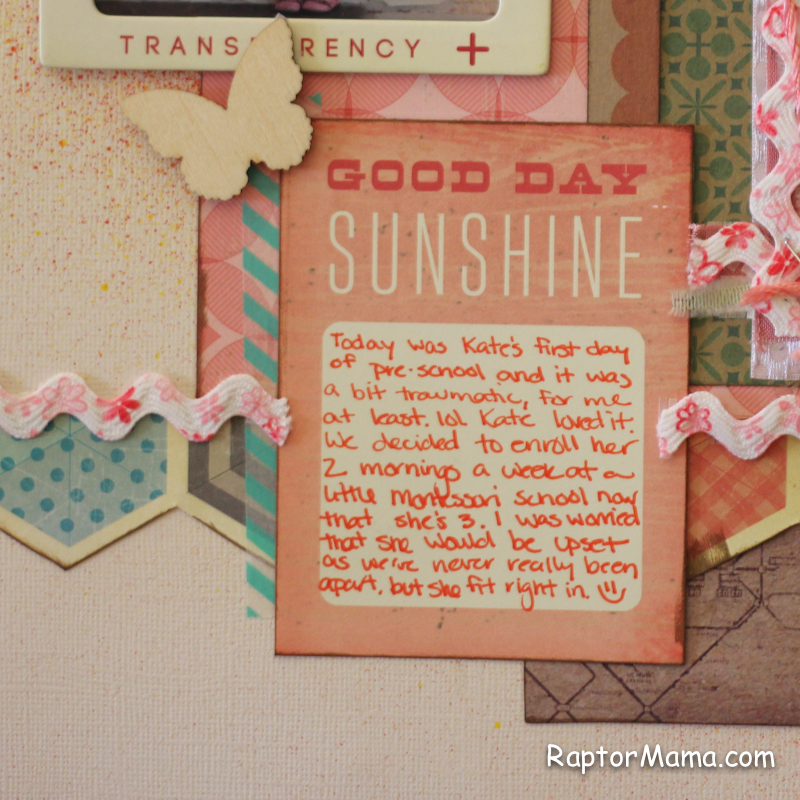 I used the cut apart sheet for this journaling card.
And here's the finished page.  It fought me a bit as I was putting it together, but in the end I really like it.