It's been a while since we did letter of the week, but now that Raptor and the girls are out of school for the summer it seemed like time to buckle down and plan a few more.  Next up, E is for Elephant!  Inspiration and credit for the cute elephant belong to this awesome blog.
I made 4 trays this week plus our sandpaper numbers (0-10) and letters (E e)which I'm leaving out.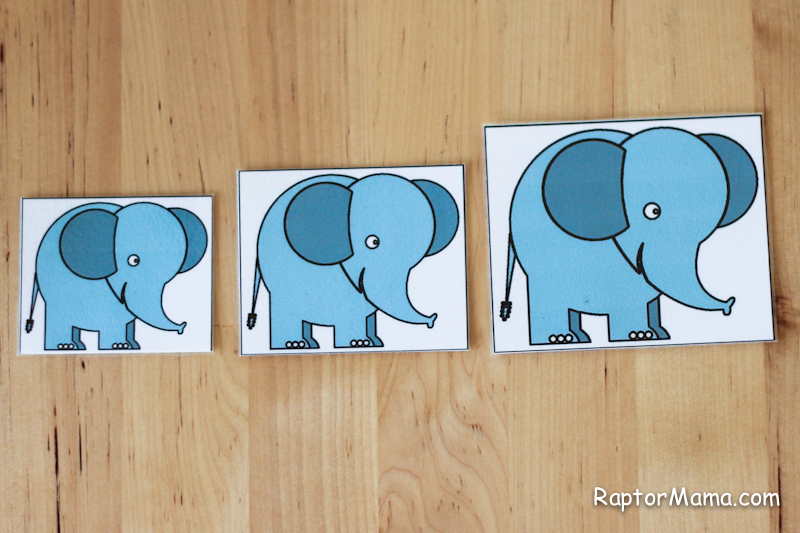 First up are these sequencing elephants.  There are actually 5, but I couldn't get them all in the picture.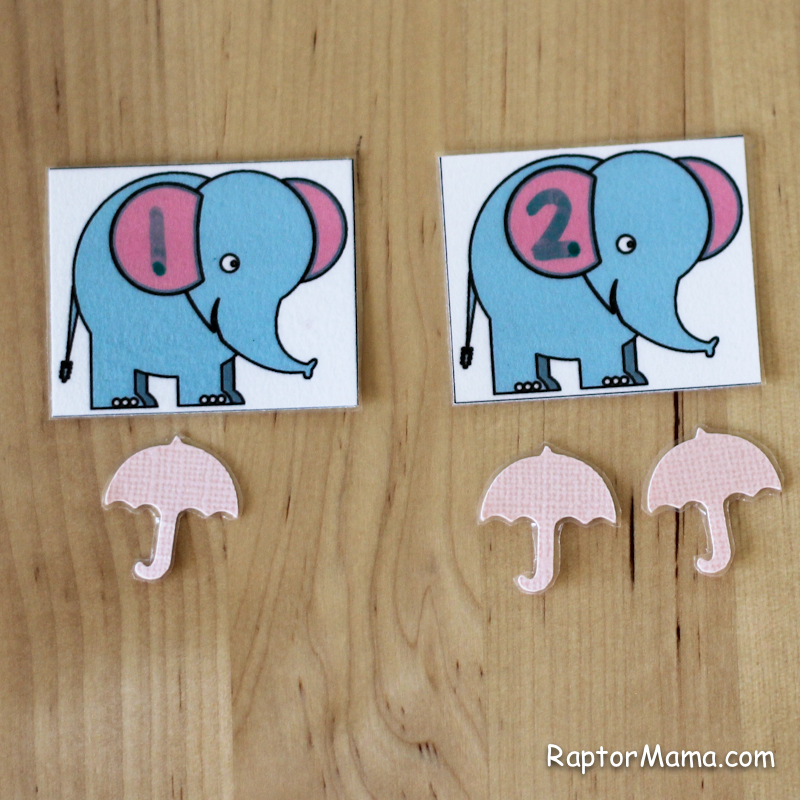 Next up are basic numbers and counters, elephant style.  It would be obvious to use cutouts of peanuts for the counters, but E is allergic to peanuts so it seemed unwise to use them as part of a game even if they were the paper variety.  After a facebook poll, I decided to go with umbrellas instead.  I doubt that Raptor will want to do much with these as she's pretty much mastered them, but I think they'll be perfect for E (3 1/2).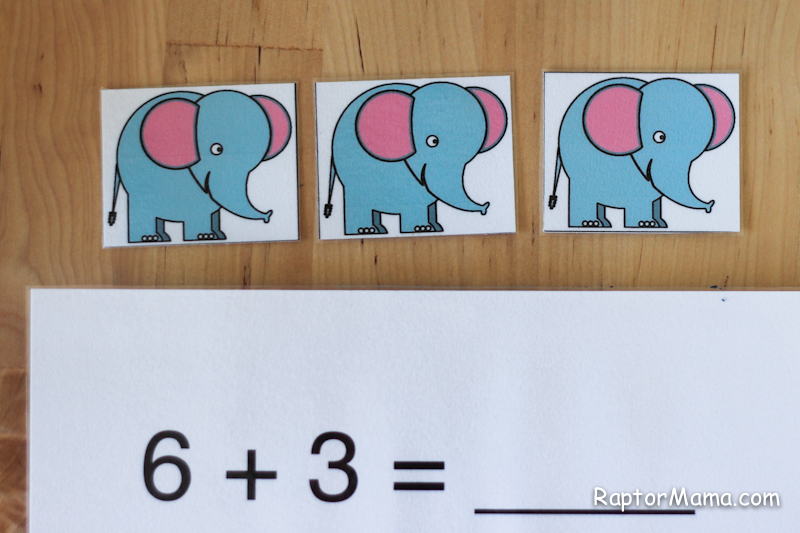 Now for some math for A (5) and Raptor (almost 4.)  This will likely be too easy for A who just finished kindergarten, but I thought it would be a fun confidence builder.  Raptor's preschool teacher told me that she was working on addition (wow) so I figured I'd see what she could do.  I haven't gone all out and made the little board like they use.  If this is too hard for Raptor I'll work on it this week.  As I understand it, she'll add it using the elephants.  (So for this problem, she'd lay out 6, then lay out 3, then count them all, and write down the answer.)  I'm going to ask her to give me a "lesson" and see how it goes.  I laminated this so that the girls could do it over and over.
Last tray is just some wooden blocks and rods that I found at Hobby Lobby.  I figured the girls could match the colors and then work on some fine motor skills putting the rods through the holes.
I'm going to try something new this summer and try to do circle time in the mornings when the girls get here.  They're all used to school now so I think they'll like it.  I'm thinking of reading a book and then singing a song.  We might only last a week.  🙂