It's no secret that I *love* pretty much everything that October Afternoon makes and their Midway collection is no exception.  ::cough cough::  add me to your design team ::cough cough::  It was perfect to scrap a trip we took to the zoo last April.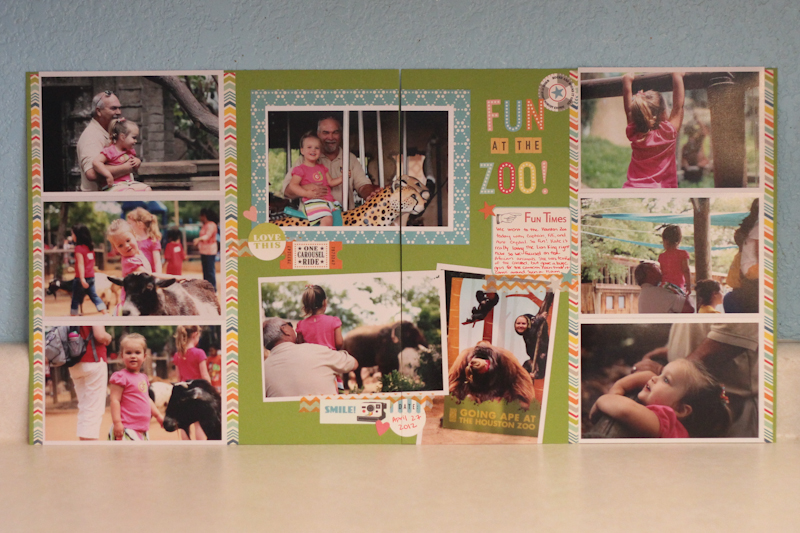 I usually use a 6 inch piece of patterned paper on each edge and trim the pictures down a bit, but I could already tell that I was going to run out of this paper so I cut thin stripes that went just under the edge of the paper.  Worked out great if you ask me.  🙂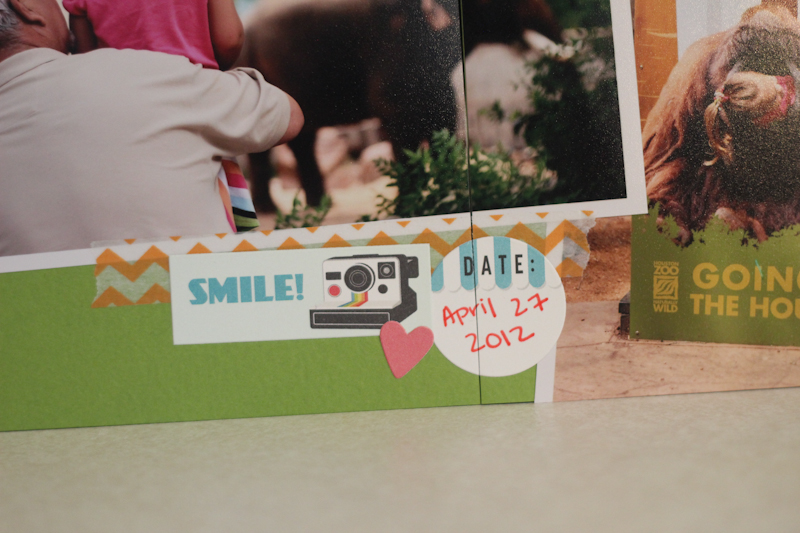 I love all of the stickers!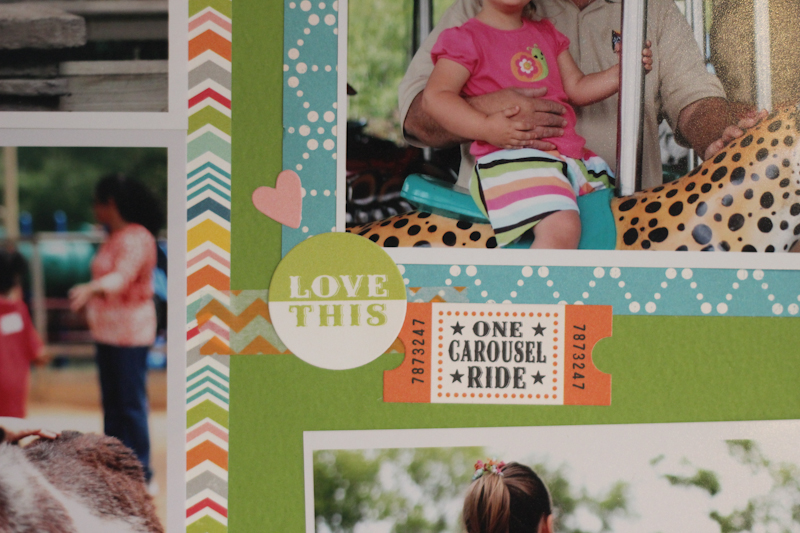 I was going for a three-clusters-of-embellishment thing a la Shimelle (my hero) and this is my second cluster.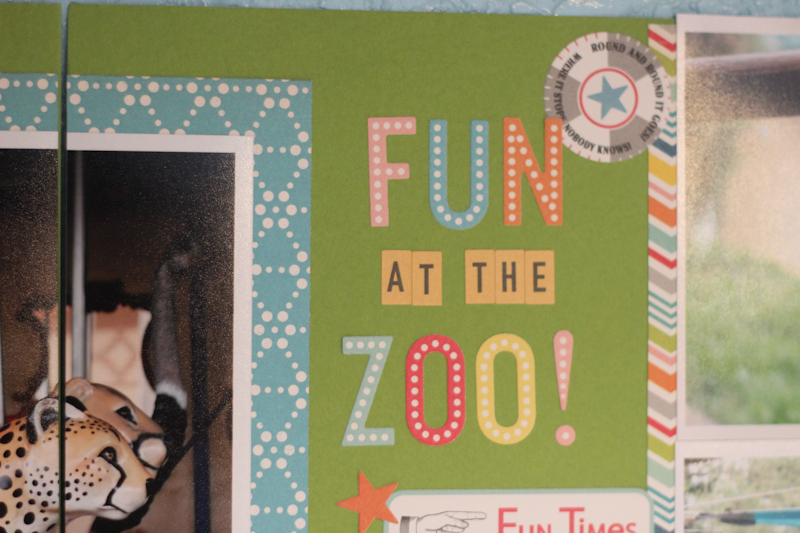 Third cluster and title using more awesome stickers.  Love!  I've got to find a way to get my hands on more of this paper.
In other news, I just ordered 374 pictures!  I can't wait to get them in!