Y'all.  I really want to get this done before my Grandmother's birthday in April.  I'm not sure if it's possible, but I've been stitching like a bad woman this past week or so!  I figured I'd share a progress report here since I don't have anything new and scrappy to share.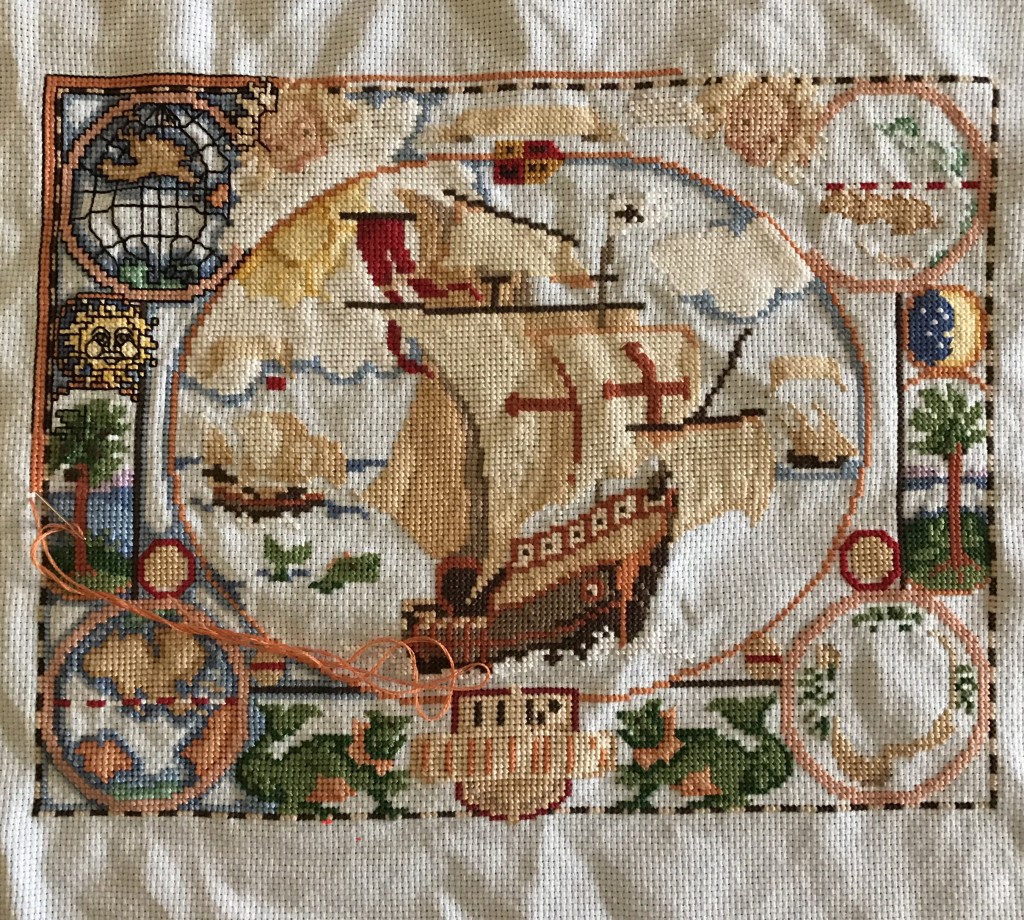 I started on some of the back stitching already so I could break it up a bit.  I have a long way to go, but at least I'm making some progress!
I'm still plugging away on my December Daily, but I'm in a bit of a scrappy holding pattern until that's done.  I need to do a major clean up/ purge of the space, but that just seems so boring.  lol.  Once that's done, I think I've decided to go ahead and start my 2017 Project Life album and just work on 2016 at the same time.  I also need to make a serious dent in my back log of to be scrapped photos.