Here's another layout I put together last week with Kate's assistance.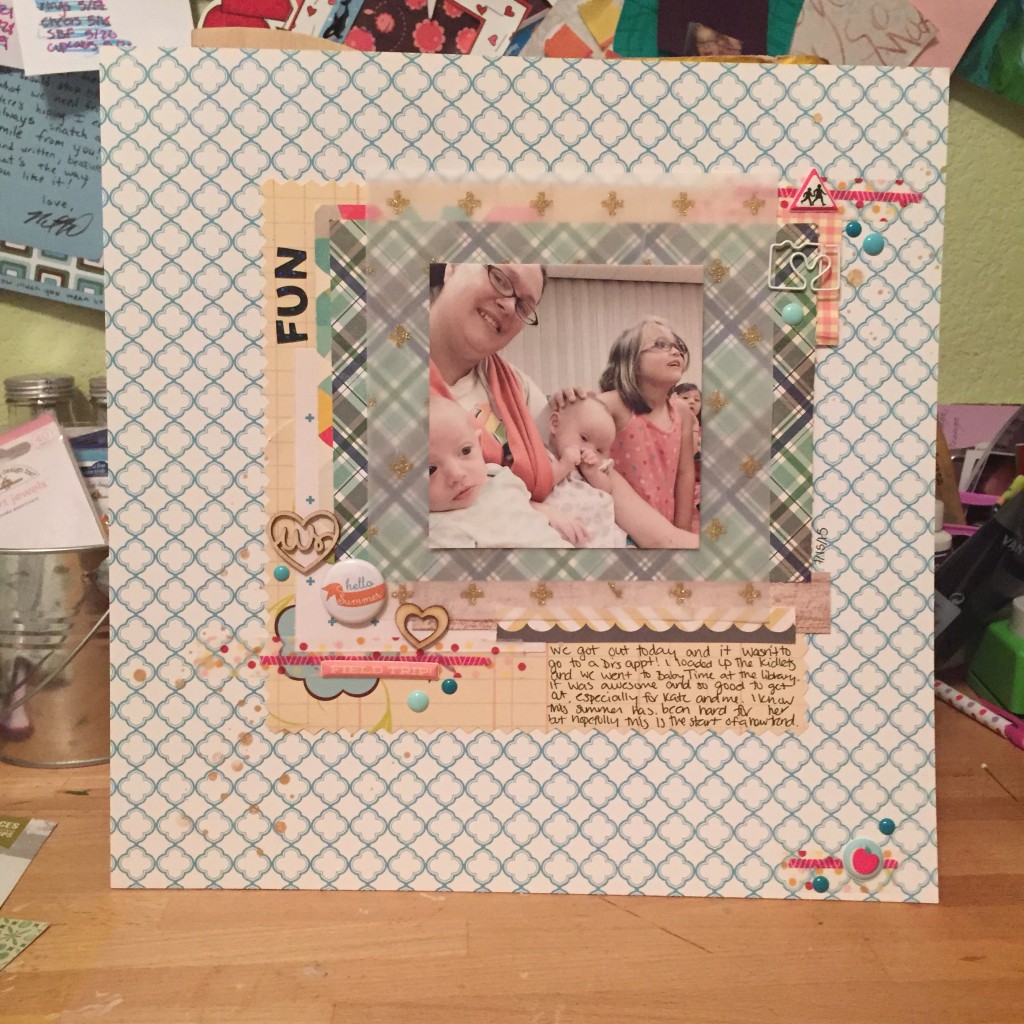 I'm actually quite pleased with the embellishment clusters!  I don't love the title, but it was Kate's main contribution so I'm keeping it.  🙂
I should be getting a new box of goodies today!  Tracking shows it's out for delivery.  🙂  It's mainly stuff for December Daily and I'm excited to get it and start playing.  Especially after missing last year.