Raptor and I finished a project for the babies today!  We made them little taggie blankets.  Raptor loves hers as a baby so I decided it was time to make some for the twins.  She was a big help finding lots of ribbon to use which partially explains why poor baby boy has so much pink on his.  lol.  May as well get him used to it early.  🙂
I did a tutorial of sorts here so I didn't want to try to make another.  The big change this time is that didn't stitch the ribbon on first, I just stitched it all together at the same time.  I also top stitched it, but if I had a do over I would have skipped that as it didn't make much of a difference.  Mainly I did it so I could tell Raptor's blanket apart from Baby Sister's.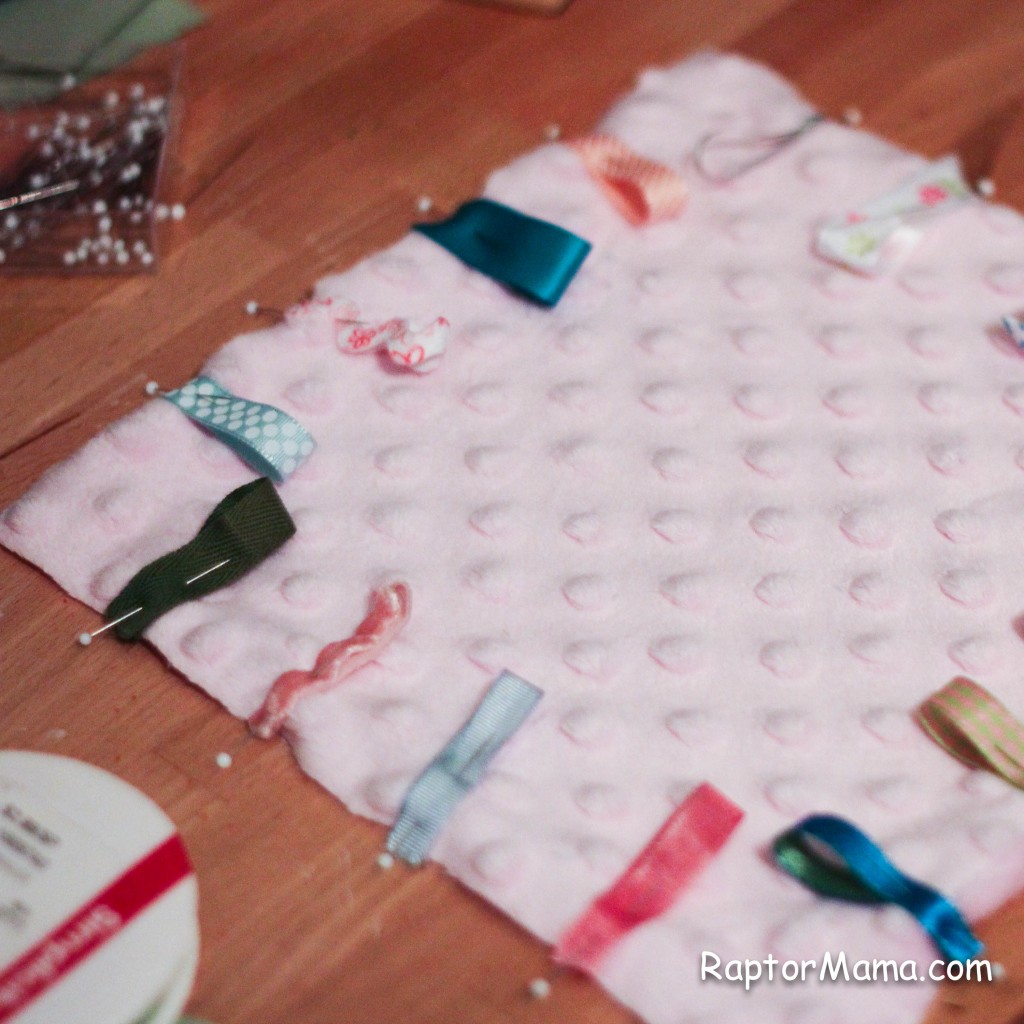 Basically, cut out 16 lengths of ribbon and pin them to the right side of a 9×9 square of minky.  Then pin a 9×9 square of satin on top, wrong sides together.  These fabrics kind of suck for sewing, but babies tend to like them, so don't be alarmed when your minky gets all out of shape and you end up with more of a 7×7 blanket.  lol.  Or maybe you actually know how to sew and this doesn't happen to you.  I imagine it involves the mysterious walking foot.
At any rate, here are the finished products.  Luckily babies aren't all that critical.  😉