I've been in a bit of a scrapping rut this week.  One of my March goals was to finish Kate's June and July pages, but I just haven't been feeling them.  I have to admit that I'm generally firmly in the October Afternoon camp, but I needed something super bright and fun for my swimming pictures.  Don't get me wrong, I love Midway, but I needed some variety.  Enter the new Doodlebug line.  Rainbow colors.  ::swoon::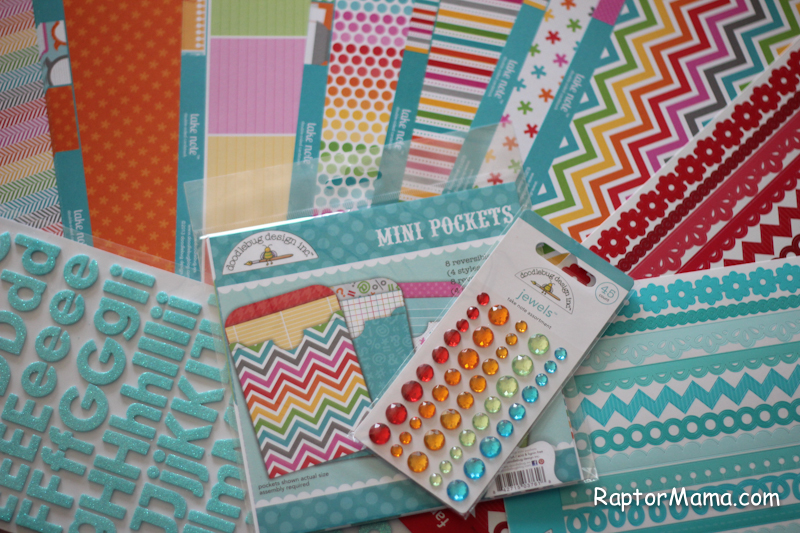 I may have gone a wee bit overboard.  Who am I kidding.  I totally went overboard, but I plan on getting more of this line anyway.  Archivers didn't have the washi tape (and I *need* it!) and I've already used up all of the rainbow chevron.  In my defense, I made 4 layouts today while Raptor was at preschool.  🙂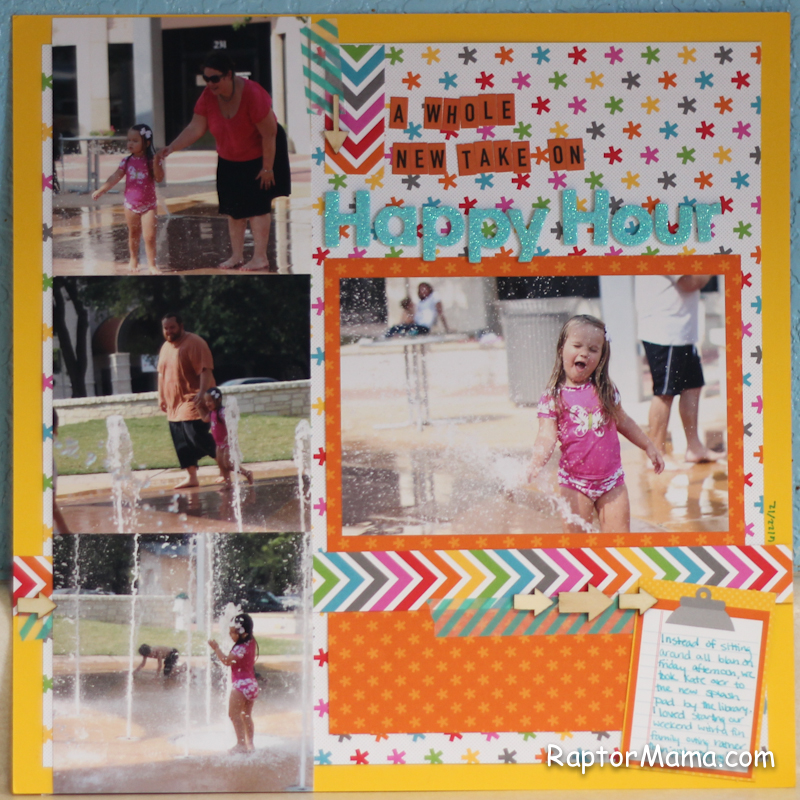 I really like this one.  I have multiple pictures of Kate at this particular sprinkler park, so I tried to find a different story to tell.  In the end I journaled about how taking Kate to the sprinkler park had become our new Friday happy hour and I loved it.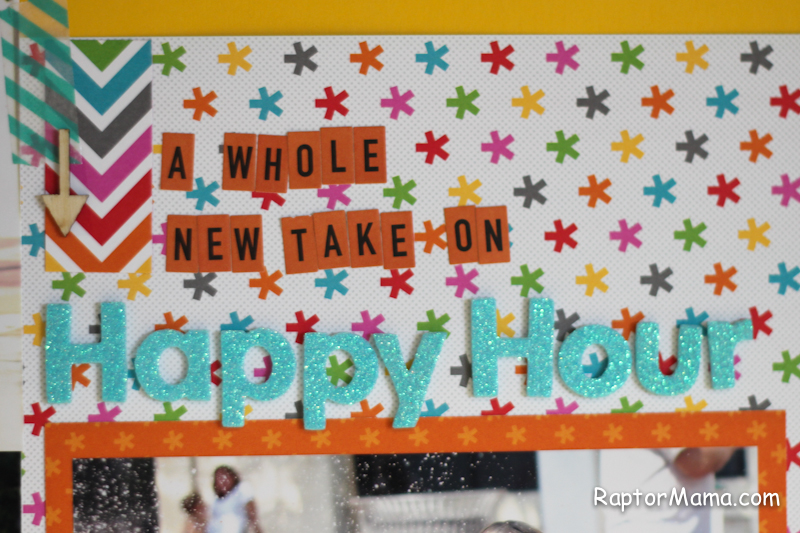 I'm totally going to end up buying more of these Thickers too.  They're the bomb!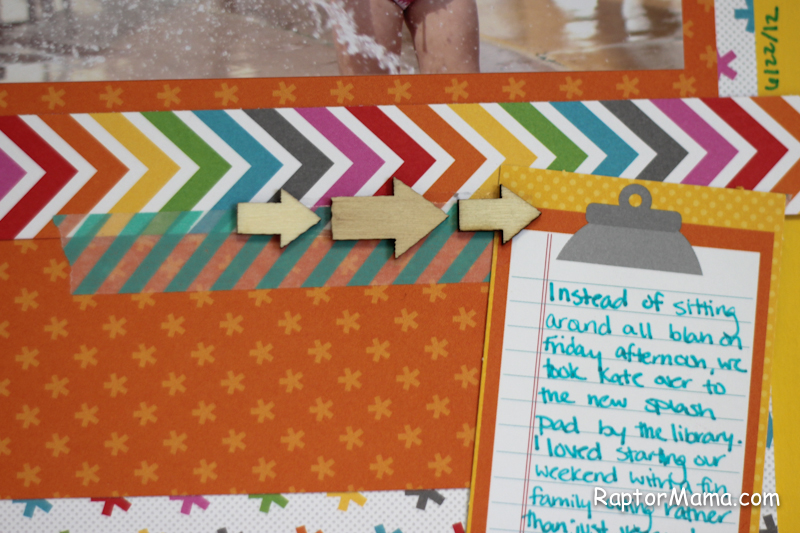 Wood veneers.  ::swoon::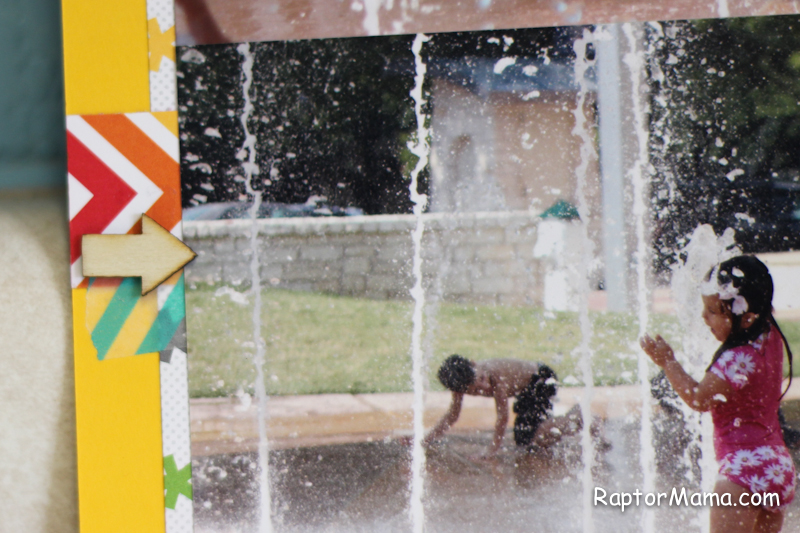 I tried really hard to have 3 clusters of embellishments all repeating the same stuff a la Shimelle, my hero.  Each cluster had the strip of paper, the washi tape, and the arrow wood veneer.  The verdict?  I'm pretty happy with this one.
Update?  I have 3 more layouts to do for June and 3 more for July.  Will I get them done by Monday?  Maybe.  I also start my new Project Life on Monday (my birthday is March 31st) and I've pretty much decided on the digital Honey kit.  I'm basically technologically an idiot so this should be amusing.  🙂  I'll keep you guys posted.