I decided to continue with the mummy theme after finding this Pinterest gem.  I'll be honest, cocktail sausages gross me out so I used organic hot dogs that I cut in half.  (If I'm being really honest, hot dogs gross me out too, but some sacrifices are necessary in the quest for cute party food.  🙂  )
I rolled out some crescent roll dough and cut it into strips.  Then I wrapped the strips around the hot dogs leaving a little gap for the face.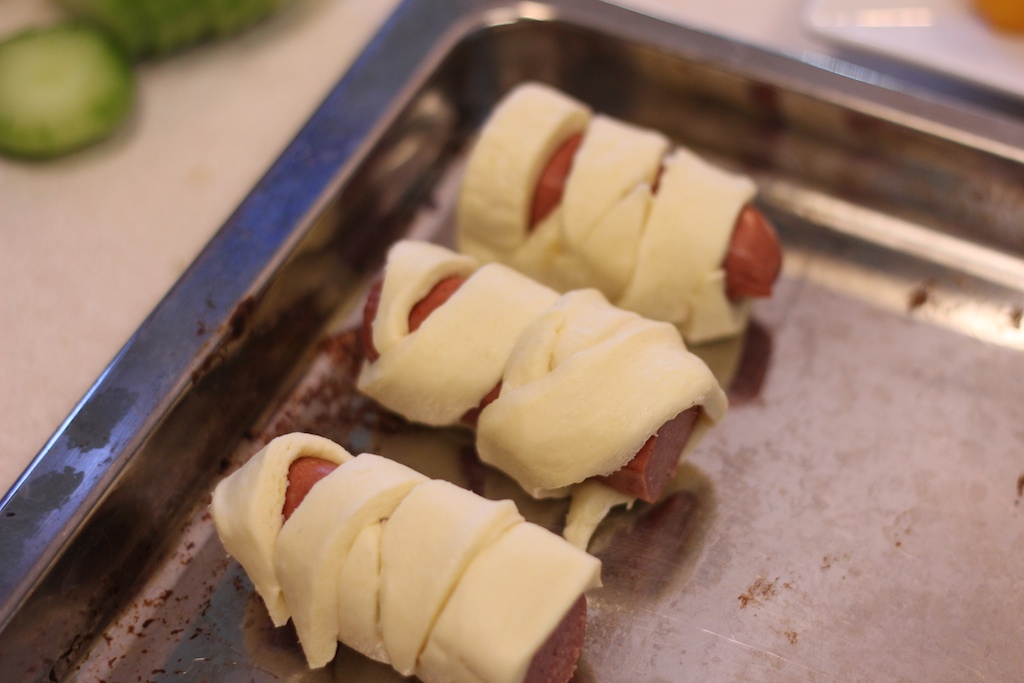 And baked them according to the directions on the crescent roll package.  Actually, I had to cook them for almost twice as long, but my oven sucks and I never remember to preheat it so I'd go with the package directions if I were you.  lol.
I skipped the mustard eyes because I was running short on time, but I still think they turned out cute.  They were all gobbled up so I'll assume they were good.  🙂