I haven't scrapped since March.  Wow.  Talk about a dry spell.  Never fear though, I'm back!  Super behind, but back and committed to working towards getting caught up.  Just as a status update, Kate's books are caught up through the end of October 2011 and I've edited/ ordered prints though the end of February 2012.  Should I set a goal?  Hmm…  How about editing/ uploading March and April and finishing scrapping November/ December by the end of August?  Now onto the pretty paper and cute pictures!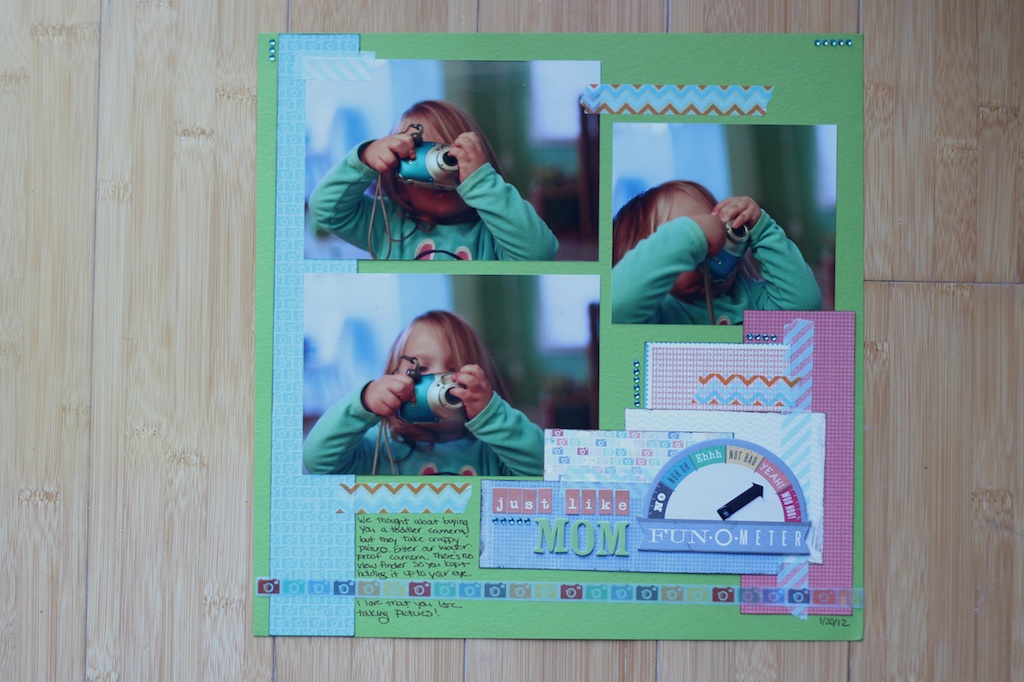 You'll have to excuse the fact that it's a bit overexposed.  I was holding the camera above it to get a straight down shot and I couldn't look through the viewfinder.  These pics are from January so they're not exactly helping me with my goal, but they're so cute!  We thought about getting Kate a toddler camera for Christmas, but honestly they're expensive and take crappy pictures.  We gave her our waterproof camera (which happens to be shock proof as well) instead.  Bonus?  Free since we already owned it.  She loves taking pictures and is getting quite good!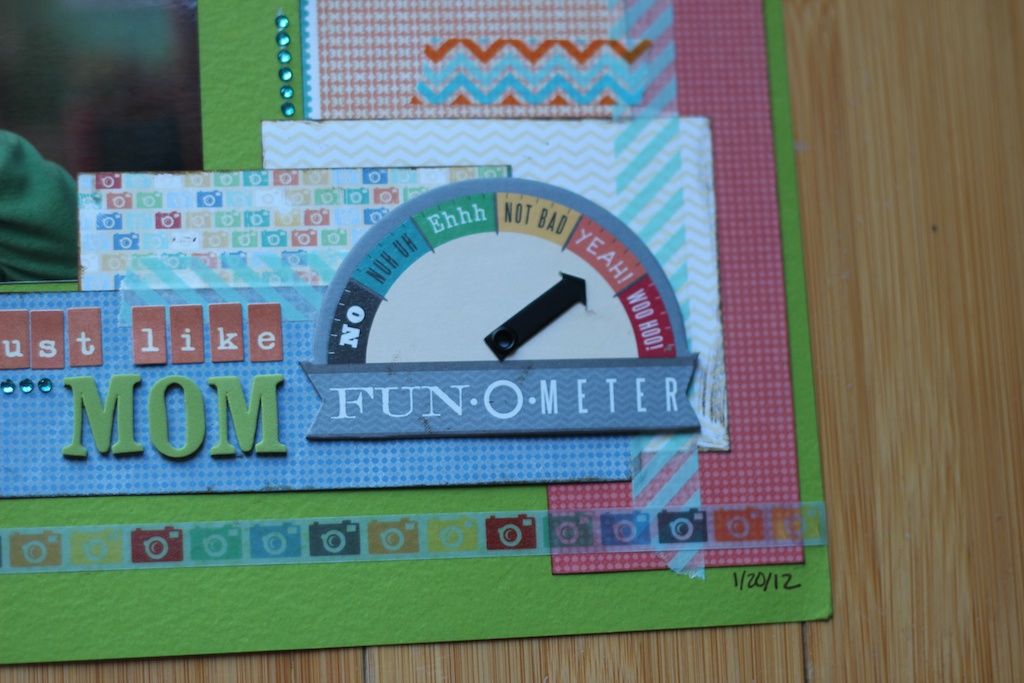 There's so much adorable paper with cameras, but I could never figure out what to do with it.  I was at a crop a few weeks ago when I came across these pictures and I just knew it was a match made in heaven.  The "Fun-O-Meter" clenched the deal for me.  (Paper and embellishments are largely The Escape by Little Yellow Bicycle.  Also, some Thickers and October Afternoon letters, Bazill cardstock, gems and some washi tape.)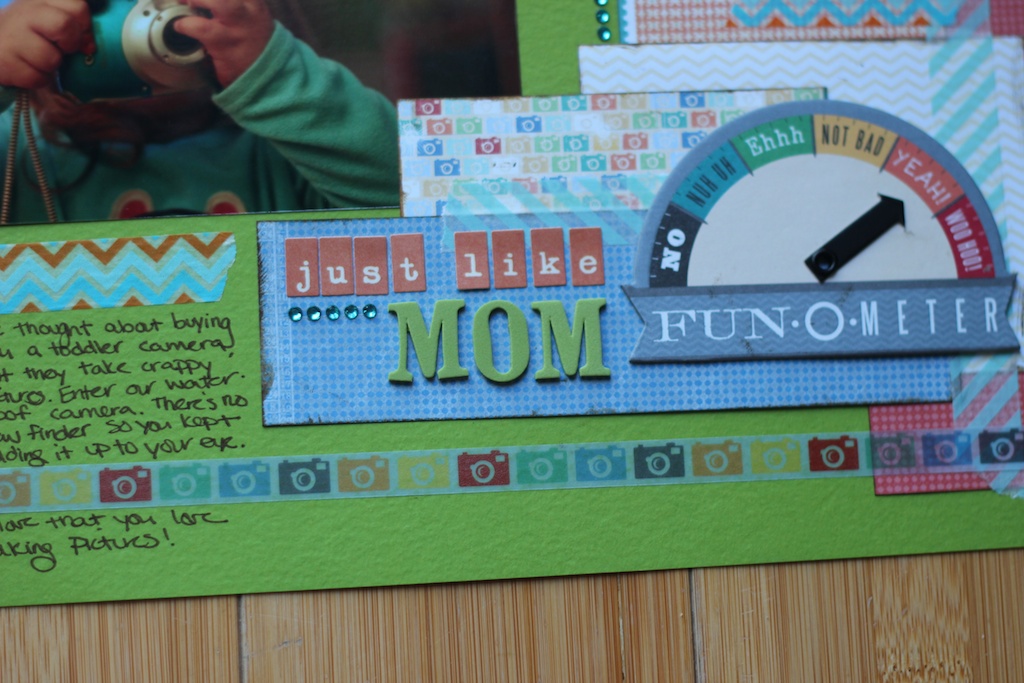 These pictures cracked me up because Kate insisted on holding the camera up to her eye even though there's no viewfinder because that's what I do.