Um, this thing is the bomb!  I <3 it.  My friend Stacy gave it to me for my birthday, along with the cookbook, storage case and extra popsicle sticks.  Basically, you leave it in your freezer for at least 24 hours and then it can make popsicles in 10 minutes.  Since it freezes so quickly, you can make really cool designs and stuff too.  Check it out.
We sliced some strawberries very thinly and stuck them to the sides of the mold.  Since the mold is so cold, they stick to the side almost immediately.  Then we poured in some limeade.  That's really all there is too it!  The popsicles were very easy to get out of the mold.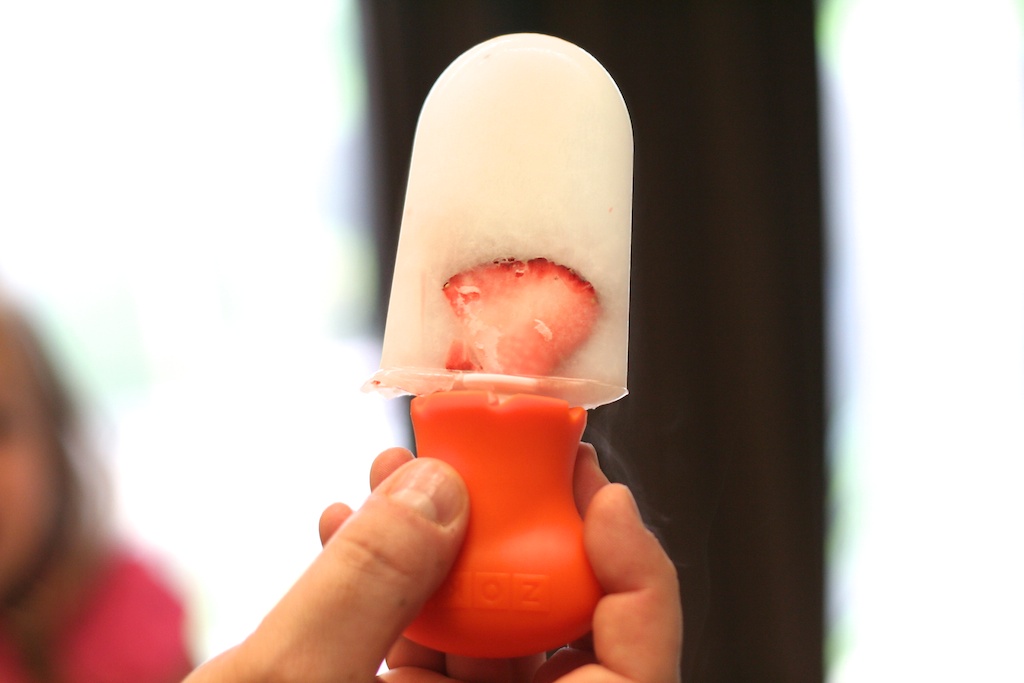 Kate approves.  Note the drip guard.  Genius.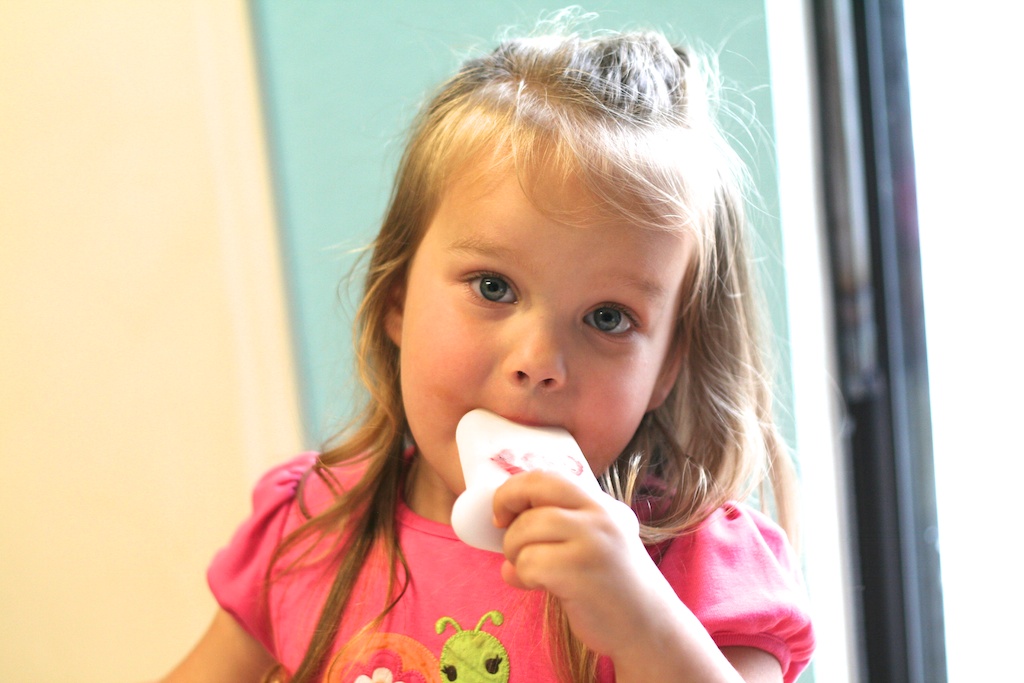 Then we decided to try some fancy ones.  We put some limeade in and waited a few minutes for the outside to freeze.  Before the inside could freeze, Michael sucked it up with a straw and then poured in some cranberry juice.  Awesome!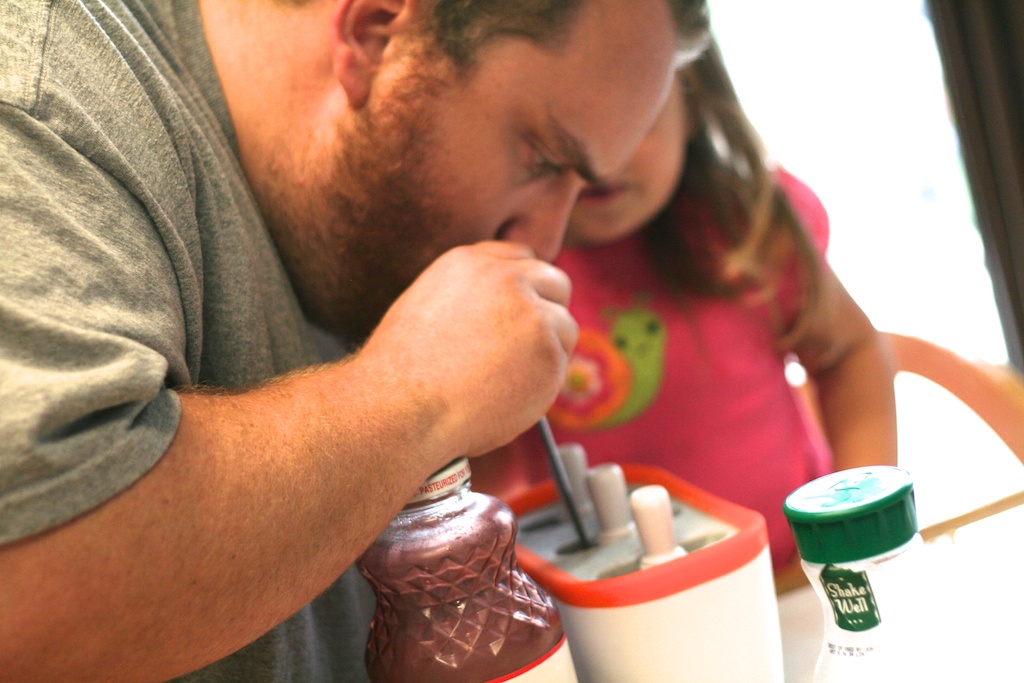 Then we decided to try some sangria ones.  We stuck some more strawberries to the sides and then alternated wine and limeade layers.  Why yes, that is a baby medicine syringe.  It worked great.
We were too impatient and didn't wait long enough in between layers so there were no stripes, but the wine did freeze!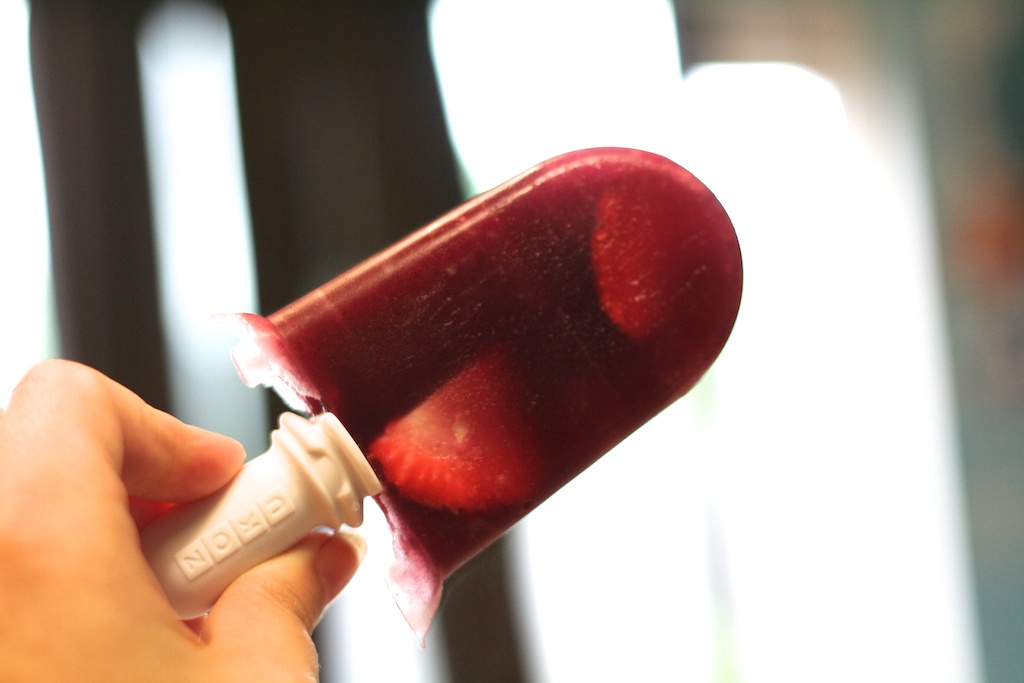 I have to tell you, I had really high hopes for this wine popsicle.  Meh.  I think wine is not meant to be frozen.  The rest of them were fantastic though.  Michael even made one with iced coffee.  I love that I can buy organic juice with no HFCS and make my own popsicles.  I love that I can add real fruit to them.  I love that Kate can help and actually see them freeze because it's so fast.  Two thumbs *way* up.
I also may have just ordered the tool kit and the character kit.  They'll be here this weekend.  🙂  I managed to restrain myself from upgrading the shipping so they would be here tomorrow, but it was a near thing.  Luckily we get 2 day shipping with Amazon Prime.  🙂