This super awesome sculpture thing called a luminaria was in Austin for 1 week.  Umm…  Methinks it's field trip time!  The line was supposed to be several hours long so we dragged ourselves out of bed super early so we would be among the first in line.
It worked!  No doubt because we were riding with a friend and had no choice but to get our booties in gear.  It was pretty cold when we first got there so I convinced Kate to wear my hat.  So cute.
The downside to arriving 45 minutes early to avoid the lines is that you have 45 minutes to kill before they'll let you in.  Luckily there was a nice open area for the kids to run around in.
Kate was amazed and, to be honest, so was I.
It was kind of like being onside of a giant bouncy house made of tubes.  Oh, and with crazy light coming in.
We were in the first group in so it wasn't crowded when we first entered.  Of course 15 minutes later it was getting quite crowded, so I'm really glad that we got there early.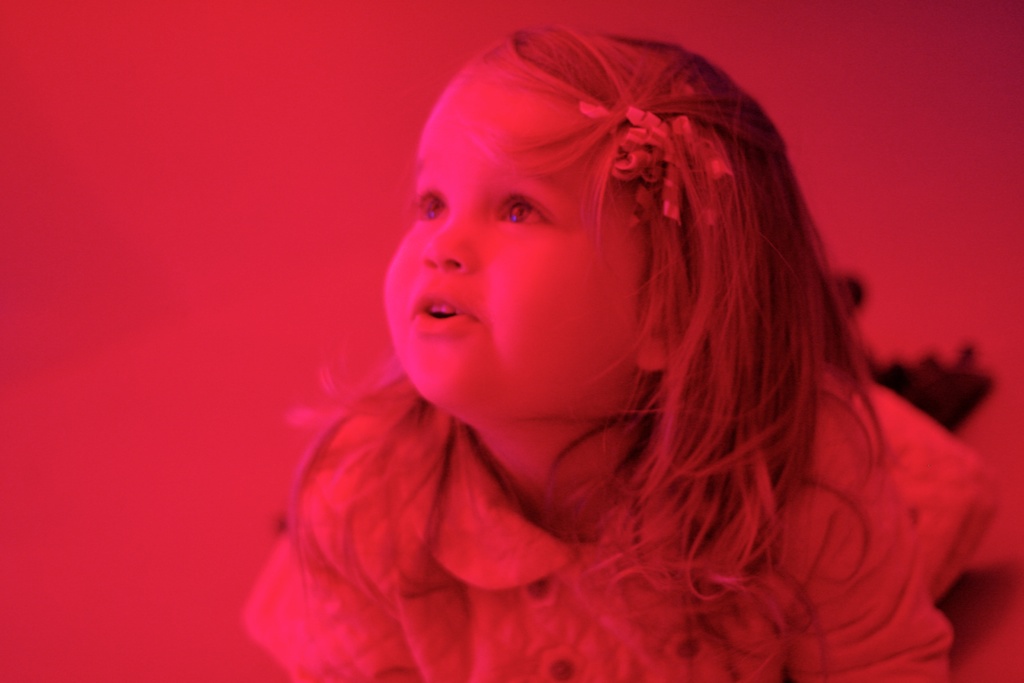 Kate is generally all over having her picture taken, but today she refused to pose.  She kept wanting to lay down in the middle of the rooms and stare at the ceiling.  I can't blame her!
It was an awesome morning capped with a trip to the hamburger joint that has an attached playscape and ice cream shop.  Let's just say that Kate was one very happy 2 year old.