Becky Higgins came out with the new Project Life core kits and I fell in love. LOVE! I knew that I was going to have to have it when it came out in May. The problem with this is that I am woefully behind on my Project Life and I can't justify buying another one when I don't have a single week totally done.
Here's what I had done at the start of the month. I was missing 3 months of journaling and I had the hipstamatic pictures printed for April, May, June, July, and half of August. (Remember, my book runs April to April.)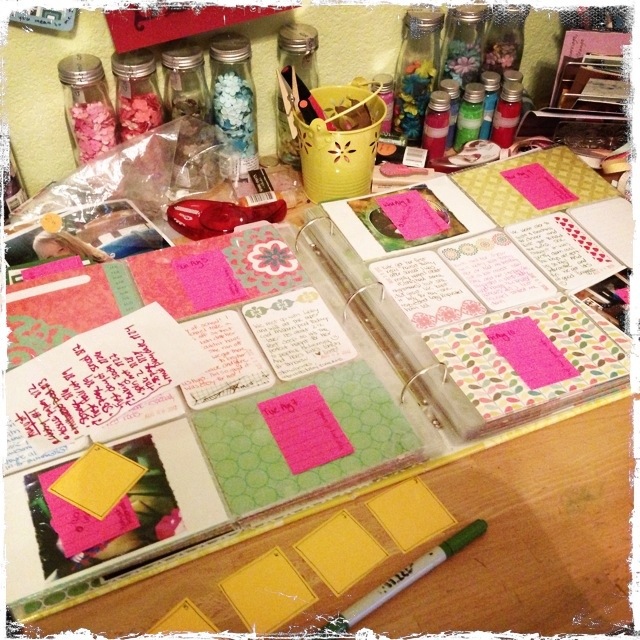 I'm happy to say that I am now totally caught up with the journaling. 🙂 I also went through and cut out all of the pictures, taped them down, and identified the blank spots where I needed a DSLR picture. I've sorted through my DSLR pics from April- July and picked the ones to be printed, generally 1 a week. I decided to go ahead and edit all of the pictures as I was going and pick the ones to print for Kate's scrapbook at the same time so as you can imagine its been quite the process. I can't wait to get a huge stack of pictures to play with!